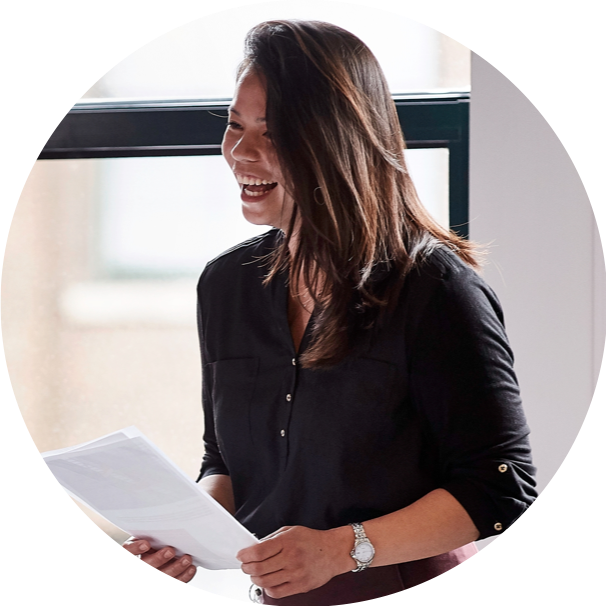 Laukii Cheng is a Software Engineer at Revel that packs a serious punch—literally—she just started learning Jiu-Jitsu and is training for a competition later this month. We sat down with Laukii to talk tech, what she loves about Revel, and her advice for someone new coming aboard.
Before Revel, you worked as a consultant at many different types of companies. What do you find unique about working in the healthcare space?
I've been working in the healthcare space for 2 years now and it's unlike any other industry I've worked in—the problems you are trying to solve are a lot different. We work with health plans and providers and what it really boils down to is the people they are trying to serve.
The work I'm doing with Revel is a lot more rewarding than the work I've done in the past—I can be proud of what we do here because I feel we are truly helping people. When I explain what Revel does—getting people to do things that are good for them—people get it and I feel like I'm making a difference.
As a woman with a successful IT career, what is your advice on ways to encourage young women to get excited about the STEM industries?
Today, more and more women are getting into the sciences. I think it starts with the parents and understanding the opportunities that are out there. Really, it's the knowledge of the opportunity that makes the biggest difference. If you don't know it's possible, how would you know to get into it? If I didn't have a mother that encouraged me to pursue the computer science path I might not be here. I'm glad I am here though—I want other women to know that this job is rewarding—I get to solve complex problems and I never get bored. It's a fun challenge.
What excites you about working for Revel?
Revel is an exciting place to work because it's such a collaborative environment—when you're surrounded by smart, team oriented people it motivates you to learn more, push harder, and be better every day.
One of the reasons I came to Revel in the first place is because of the people. The excitement and energy of the people at Revel is contagious. Walking through the door on the first day I saw how happy and excited people were to be here—I knew I was in the right place.
Once I started learning more about the specifics of what we were building, that made me even more excited to be here. I like working on new platforms and solving different problems. That coupled with healthcare makes my job really fulfilling.
Watch this video to get to know Laukii Cheng and why her favorite Revel core value is fanatical teamwork!
You were a collegiate level soccer player. What lessons from sports do you bring to your work on the Revel team?
The biggest correlation is knowing how to work with people. Playing on a soccer team helps you develop a strong team mentality. It teaches you that different people have different skills and strengths—not everyone will bring the same strengths and ideas to the table—and that's a good thing! The same applies to working environments—treating everyone as an individual, knowing everyone's strengths and weaknesses is really important for a team to function successfully.
What functional area of the Revel technology platform are you working on right now?
I work on the member engagement team and am focusing on creating the survey service and the backend piece of the survey tool. It's exciting—there's a big emphasis here on actually using the things we're building.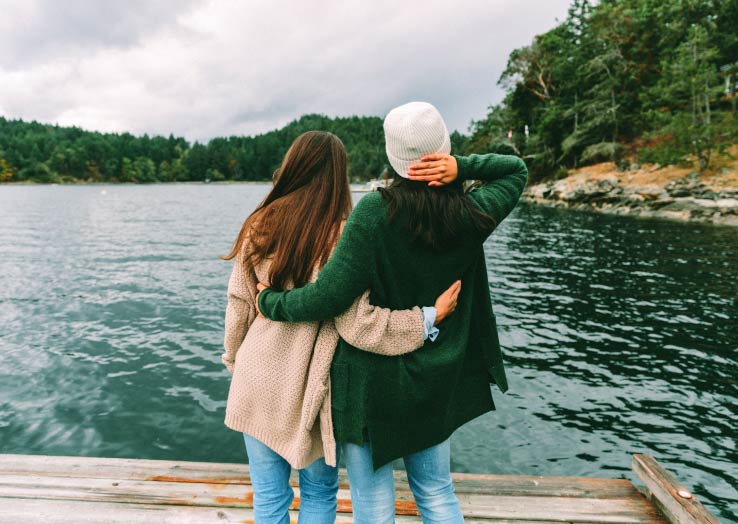 Still looking for more of the latest insights on health action?
Sign up for our newsletter so you never miss a thing!
Get Newsletter
How do you personally keep up with the ever changing technology landscape?
I read a few blogs, go to conferences, and will occasionally attend a meet-up. The most important thing is to use technology practically because things change so frequently. Even if I become an expert in one language, it's likely that I'll have to learn a new one anyway, so I'm used to continuous learning.
I remember you saying that you grew up in Hawaii—how did you end up in Minnesota?
I knew I wanted to play soccer in college, so I was looking for scholarship opportunities—that's how I ended up at the University of Wisconsin, Parkside. After graduating from college I moved to the Twin Cities for more opportunities in the field.
What is life like outside of Revel for you—what are your hobbies and passions?
I just started learning Jiu-Jitsu—I'm training for a competition. I like to stay active so I recently joined an ultimate frisbee team and I have a road bike, so I try to ride to work on nice days. That's something else that's great about Revel—it's nice to be around a big group of people that share the same interests. Everyone is really relatable here.
What would you tell someone coming in new to Revel—any advice?
I would tell them to talk to everyone across the company. Branch out and connect with people in different departments. You'll learn a ton—everyone is helpful and supportive here. The culture at Revel is the best company culture I've encountered. Everyone really lives the core values here.
What's your favorite Revel value?
Fanatical teamwork. I see it and live it every day.
---