Welcome back to the third of our 5-part series exploring health plans' top member engagement mistakes and providing proven strategies for designing more effective programs. In our last post, we discussed how to strategically segment your member population to drive high-value care in 2020. Next time, we'll dig into program personalization—and how serving up relevant content in a member's preferred channels prompts stronger engagement. Stay tuned!
Part 3 of 5: Optimizing Your Program to Improve Outcomes and ROI
At this point in the year, most plans are heading into the homestretch with their member engagement programs. If they're behind on key goals, they might think it's too late to course-correct, but there's still time to tweak engagement efforts, get members the care they need and optimize engagement program performance.
This year, optimizing your engagement programming is more urgent than ever. With the trough of deferred care caused by COVID-19, members are behind on getting care, and plans are behind on their MLR. Plans should be adapting to the unexpected events of this year and adjust their communication efforts to get back on track in 2020 and beyond.
While many plans have engagement programs in place to boost performance, they may not be evaluating and optimizing their programs for the best results. Here are 4 common mistakes to avoid and what you should be doing instead to successfully optimize your program.
Mistake #1—Taking a "set it and forget it" approach.
Once an engagement program has launched, some plans simply let it run, reviewing metrics only on a quarterly or year-end basis. When you "set it and forget it," however, you miss out on the opportunity to build a measurable, targeted program that allows you to evaluate performance and adjust course as your business and membership base changes.
Plus, in this current climate with COVID-19, a "set it and forget it" approach can come across as tone deaf to your members. If members don't hear from you during this time—whether you're sharing information and resources about staying healthy or otherwise providing support—they may think your plan doesn't care about them, or is more interested in making a profit than member care.
Instead, we recommend plans frequently take the pulse of their programs, adapting and fine-tuning as they go. At Icario, we actively monitor client programs weekly, dynamically adjusting a variety of levers—including which measures and member segments to prioritize, how many communications members receive (and in what channels), and what rewards amounts to offer—to meet program and plan objectives.
In the end, this strategy ensures members get the right information at the right time for the best, most cost-efficient results.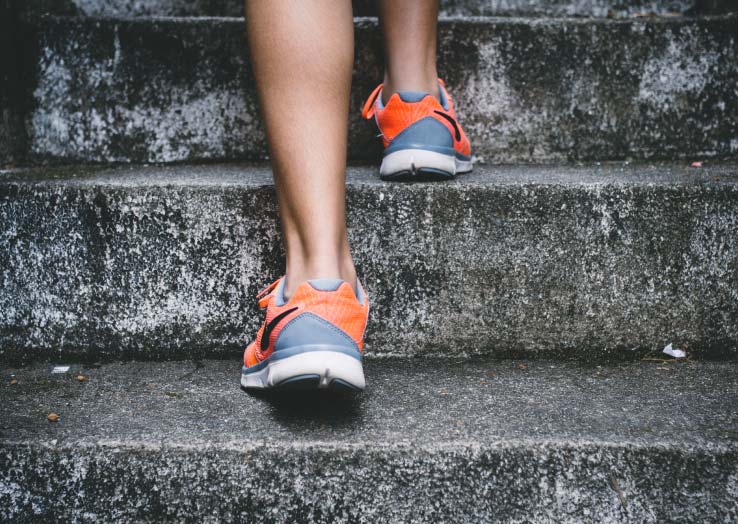 6 Big Healthcare Member Engagement Mistakes You Can't Afford to Make
In this popular eBook, you'll learn 6 best practices to accelerate health action, get better health outcomes, and avoid costly missteps.
Get eBook
Mistake #2—Not leveraging behavioral science to optimize member engagement.
Plans frequently communicate with members, hoping to motivate them to complete needed healthcare activities—but they're not always taking advantage of behavioral science strategies proven to drive action and optimize member engagement.
For example, with the end of the calendar year approaching, plans have the opportunity to create a sense of urgency among members, capitalizing on the near-universal fear of missing out. Language like, "Hurry up! Rewards end December 31," can help trigger members to act quickly and schedule any necessary health visits before the year's end.
In addition, at Icario, we know how to motivate members to be more receptive to our messages—and more likely to engage. For instance, after sending information to a member about getting their annual flu shot, we can then offer them a reward for doing so, which makes them far more likely to complete the activity.
One last behavioral science strategy plans should be taking advantage of is the "present bias." As people, we tend to value what we have in the present more than what is delayed and distant. As such, by offering members a tangible, immediate reward for completing a healthcare activity—the health benefits of which may be far into the future—plans can negate that present bias, and motivate members to take action now.
Mistake #3—Building an inefficient program using a variety of internal and external resources.
We often see plans cobbling together engagement programs from a combination of internal resources, such as marketing teams and call centers, and multiple vendors. And while some plans manage this approach well, it can make it nearly impossible to accurately measure ROI and attribute a program's success or need for improvement to a specific variable.
Plus, it leaves the door open to the possibility of crossed wires and duplicate efforts, not to mention the difficulty of understanding exactly what's going on across your program.
That's why Icario takes a streamlined approach. We handle all engagement efforts on one platform with one dedicated team, delivering a program with clear and measurable ROI. After all, we evaluate your program continually and provide detailed reporting on exactly what's working, and what's not, to make laser-focused adjustments in real time. Which brings us to our next mistake.
Mistake #4—Not implementing reporting to track KPIs and measure ROI.
Plans that aren't measuring their programs' success may be actively throwing money away. They can't pinpoint what's responsible for a positive (or negative) ROI and can't make dynamic, informed decisions to optimize their programs.
At Icario, we design programs that are measurable, attributable, and truly move the needle on performance. That's because our efforts are driven by data. We know exactly how effective your program is, and how to optimize its effectiveness, because we actively track key performance indicators. By continually evaluating your performance—and adapting to focus on the right measures, member segments and communication channels—we can ensure your program meets objectives and delivers positive ROI.