The final days of the Trump Administration has engendered rapid new rules, regulations, and rate announcements. The 2022 Medicare Advantage and Part D Final Rule (Final Rule), and separate 2022 Rate Announcement (Rate Announcement), both issued January 15, 2021 were released far earlier than previous years typically being issued the first week of April. Rationale for releasing early is predicated on accommodating the impact of COVID-19 on the healthcare system and providing additional time for plans to develop the 2022 benefit plans.
2022 Rate Announcement
There are several core components of the 2022 Rate Announcement. First, the Rate Announcement shows a growth rate higher than what was articulated in the 2022 Advance Notice with an increase in the expected average change in revenue by 1.26% from the Advance Notice. In addition to the growth rate, the increase in revenue is influenced by the change in Star Ratings and rebasing/re-pricing.
Impact
2022
Advance Notice
2022
Rate Announcement
Effective Growth Rate
4.55%
5.59%
Rebasing/Re-pricing
N/A
0.16%
Change in Star Ratings
-0.34%
-0.28%
MA Coding Pattern Adjustment
0%
0%
Risk Model Revision
0.25%
0.25%
Encounter Data Transition
0%
0%
Normalization
-1.64%
-1.64%
Expected Average Change in Revenue
2.82%
4.08%
The Rate Announcement also completely phases in the new Part C Risk Adjustment Model first implemented for CY 2020 (2020 CMS-HCC model). Icario first described the impact of this change in the January 16th, 2020 article CMS Releases Medicare Advantage Part I Advance Notice – Risk Adjustment. While CMS historically used the CMS Risk Adjustment Processing System (RAPS), it has shifted to relying on diagnosis from encounter data and fee-for-service claims. When initially rolled out there was a blend between using RAPS and encounter data; however, for CY 2022 the change will be fully phased in using strictly encounter and fee-for-service claims data.
CMS also codified the previously published change for the 2021 and 2022 Part C and D Star Rating methodology (initially issued in 2018 and 2019) and changes for 2022 Star Ratings resulting from the impact of COVID-19 on health plans and providers.
Final Rule
On the same day, CMS issued the second Final Rule with the first being issued June 2, 2020 which addressed the more immediate impact of COVID-19 on the healthcare system. These new rules will be in effect in 2021 and applicable to coverage starting on January 1, 2022. These rules announced various new substantive changes and codified previously issued sub-regulatory guidance.
The new regulations outline requirements around:
A new Beneficiary Real-Time Benefits Tool (RTBT) to compare out-of-pocket costs for drugs
Allowing Part D plans to have a second preferred specialty tier to enable additional lower cost-sharing for specialty drugs
Quality Bonus Payments for new contracts under existing parent organizations
Requiring additional disclosures around pharmacy performance and quality requirements to allow transparency in the way plans evaluate performance helping to prevent unilateral imposition of untenable measures
Specific to the RTBT, this mirrored changes that went into effect on January 1, 2021 requiring Part D plans to support a prescriber real-time drug benefit tool. This tool is supposed to allow members to anticipate the cost of the drug before arriving at the pharmacy, and to compare to others that are lower-cost alternatives. There are many retail comparison tools, such as GoodRx and WellRx. However, these retail tools do not include Part D formularies and cost-sharing information. While having a RTBT specific to Part D plans is theoretically beneficial to limiting out-of-pocket costs, if there is a drug with lower cost-sharing the member would need to notify the pharmacy. The pharmacy would need to call the prescriber to switch medications unless the alternative is a therapeutic equivalent, such as a generic.
Consistent with the proposed rule, CMS is allowing plans to offer incentives to members for accessing the RTBT. Incentives can be given for either accessing the portal, or contacting the plan's call center to ask about it. The rule states that plans can use their own judgement as to what would constitute a reasonable amount for the incentive. This is a unique opportunity since reward and incentive programs in Part D remain prohibited outside of CMMI demonstration projects.
The Final Rule also codified new regulations applicable to Special Needs Plans (SNP) with implementation for most beginning contract year 2023. Many of these requirements originated with C-SNPs and, through this regulation, CMS extended these to all SNPs.
The Final Rules lists the following applicable to SNPs:
Requirement for interdisciplinary care team that includes providers with expertise and training on population management.
Implementing requirements for face-to-face encounters with each new enrollee for all SNPs. A face-to-face encounter is between each enrollee and member of the ICT on an annual basis beginning in the first 12 months of enrollment. Essential is that CMS state these can occur through telehealth.
While initially only applicable to C-SNPs, the Final Rule extends requirements to all SNPs requiring that results of an initial and annual health risk assessment be addressed in the Individualized Care Plan (ICP).
Evaluation and approval of a SNP's Model of Care (MOC) must take into account whether the plan fulfilled previous MOC's goals (no longer limiting just to C-SNPs).

Plans must provide information around a MOC's goals and fulfillment of previous MOC's goals
If submitting a new MOC, plans must provide information regarding goals to be reviewed and approved
If the previous MOC did not fulfill MOC goals, the plan must indicate in submission how it will achieve its goals for the next MOC

Benchmarks must be met for MOC approval. There are minimum benchmarks for each element of the MOC and it will only be approved if each element is met. This requirement is extended C-SNPs to all SNP models.
The Final Rule also codified sub-regulatory guidance that CMS previously issued formalizing criteria of what is concerned "primarily health related" for purposes of plans offering supplemental benefits. In addition, CMS affirmed that the uniformity requirement allows a plan to tie the supplemental benefits to a disease state or health status. There were also new changes announced to the Programs of All-Inclusive Care for the Elderly (PACE) regarding how to improve care and experience.
As the U.S transitions to a new administration in the middle of a pandemic, we anticipate more guidance and regulations to be issued helping the member access care, address social determinants of health, and enable better vaccine distribution. With sweeping reform almost certain, healthcare will remain central to the agenda. Continued growth in Medicare and Medicaid will focus the healthcare policy on how to serve these beneficiaries and eligibles including population health, wellness, outcomes, and satisfaction.
For more health action insights and the latest CMS news updates, follow Icario on LinkedIn.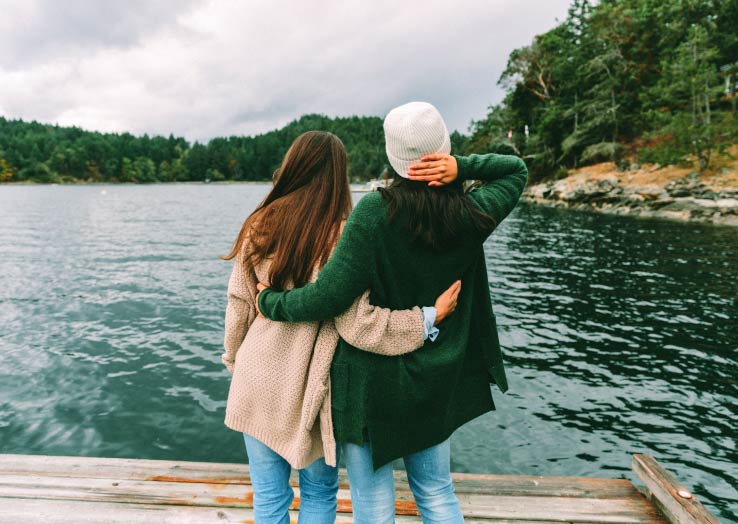 Still looking for more of the latest insights on health action?
Sign up for our newsletter so you never miss a thing!
Get Newsletter
---