Healthcare quality matters. More to the point, CMS Star Ratings matter. Medicare uses this system to rate the overall performance of Medicare Advantage (MA) and prescription drug (Part D) plans. Ratings emphasize patient care and satisfaction, health outcomes, and patient or member feedback. The results are published for customers to compare and select plans.
Based on the percentage of 80-plus HEDIS quality measures plans meet, Ratings range from a single Star to a maximum of five Stars. Naturally, every participating organization wants a five Star Rating.
Earning high marks requires health plans to provide exceptional performance in five categories:
Staying health via screenings, tests, and vaccines
Managing chronic (long-term) conditions
The member experience including plan responsiveness and engagement
Member complaints, retention, and responsiveness of customer service
Overall health plan customer service
Of the categories listed above, member experience now exerts seemingly disproportional influence over the other four categories. In part, it's the result of CMS Ratings weighing health outcomes and member or patient satisfaction over plan operations. But the real story behind the rise of member experience is the rise of healthcare consumerism. They're not patients or members anymore—they're healthcare consumers. Quite frankly, member engagement transforms the healthcare consumer experience in ways that affect all other domains of care.
Health plans working to create stronger member engagement need to focus on an integrated member engagement strategy. An integrated member engagement strategy requires a flexible, data driven healthcare platform to synchronize and maximize the effectiveness of member outreach programs. That effectiveness is based on not only the ability to manage multiple channels of communication, but to personalize the message and the method to each member's individual communication preferences.
Without an integrated member engagement strategy the drive for wellness (and higher Medicare Star Ratings) can lead to member abrasion, the result of pounding customers with calls, emails, texts, and other contacts for routine and special healthcare incidents or events. Member abrasion can hurt engagement and result in healthcare consumer dissatisfaction. An integrated member engagement platform combined with a data driven personalized strategy reduces member abrasion.
We think you'll find the results of using an integrated member engagement strategy and platform quite compelling. Based on Icario experience managing hundreds of successful engagement campaigns and millions of member touchpoints, here are the top 5 Smart Member Engagement Strategies to Boost Medicare Star Ratings:
1. Striving for Personalized Communications
Through the platform's use of integrated data analytics and artificial intelligence, payers and providers can identify members' contact preferences—when and how they want to be reached. Millennials don't answer their phones and Boomers distrust (or simply don't use) native apps. A flexible platform that can adapt to generational needs means that members and patients can receive care respectful of, and responsive to, individual preferences, needs, and values.
2. Creating Collaborative Messaging
Member engagement produces shared decision making between plans and healthcare consumers, but it has to be a reciprocal process. AI and machine learning, as well as good data practices help a strong engagement platform "learn" as members respond to messages and indicate preferences. Messaging that improves wellness by encouraging activities like screenings requires building a good relationship between plan and member.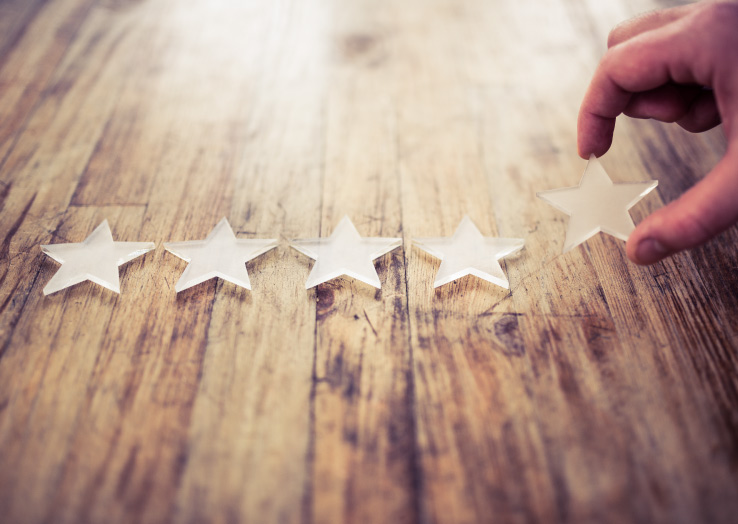 Star Navigator
Learn how Icario's Star Navigator tool can give your team key insights into which opportunities will make the biggest impact in your health action strategy.
Get Review
3. Calculating Health ROI
The CMS also uses Star Ratings to determine reimbursement levels, so higher Ratings mean more money, including bonuses. Understanding the biggest opportunities for improvement within a plan's overall Star Rating portfolio can lead to better results and less wasted effort. Choosing the "best" measures on which to focus can not only increase reimbursements, but lower costs as well. Focusing on health ROI means looking at ways to improve Star Ratings in both the short- and the long-term.
4. Focusing on Population Health
Member engagement for plans and providers has focused traditionally on enrollment. We know now that member engagement can have a strong impact on overall population health. Member engagement with a focus on chronic disease management and prevention can help reduce healthcare costs by keeping more people healthy, particularly those at risk for chronic illnesses or mental health problems.
5. Implementing a Customer Satisfaction Process.
A strong member experience requires precise execution not only of personalized engagement, but also easy access to information within portals and other communication points. An integrated engagement platform provides both visibility and insight into how well plans are meeting individual healthcare consumers needs and expectations.
CMS' Star Rating system wields powerful influence over the entire healthcare ecosystem. Meeting the challenges of improved Ratings can be daunting without the right methods, tools, and technologies. An integrated member engagement strategy and a flexible, adaptable platform can help put five Star Ratings well within reach.
---