In response to the COVID-19 pandemic, CMS has announced several regulatory changes designed to ease the administrative burden on health plans and allow them to follow CMS' own call to put "patients over paperwork."
What do all of these changes mean for your plan and your members? How can you continue to provide much-needed services and information to your members in the midst of this pandemic?
Here is Icario's informed perspective on the implications of CMS' evolving guidelines on Quality, Stars, and CAHPS.
CMS Change: Plans don't have to compile or submit HEDIS or CAHPS data for 2021 Stars.
Our Perspective
CMS recognizes the significant effort it takes to compile HEDIS and CAHPS data each year. By eliminating this requirement, the agency allows plans to focus on taking care of members.
However, CMS has indicated that both HEDIS and CAHPS will still be important after this crisis period. Plus, your plan is most likely still tracking that data to monitor your overall member satisfaction. That's absolutely essential, as members may have higher expectations of you during this pandemic, and your interactions with them can greatly impact member satisfaction, retention, and overall health long term.
CMS Change: The 2020 HOS Survey is delayed until late summer.
Our Perspective
Although CMS has left the door open to canceling the HOS Survey altogether, at this point, the agency has moved it to late summer. This delay presents an opportunity for health plans, giving you additional time to connect with members before the survey begins.
While you may have paused some of your programs designed to drive members to provider visits, many HOS-related activities don't require a clinical visit, such as CO4 and CO5 (members' impressions of their physical and mental health). Consider addressing those activities for members through other avenues, such as IVR messages or annual wellness visits conducted via telehealth.
CMS Change: 2021 Stars Ratings for HEDIS and CAHPS will be carried over from 2020.
Our Perspective
You may feel that all the work you did last year to drive HEDIS and CAHPS results was wasted, since it won't count toward your next Star Rating. But that's not at all the case.
Member engagement is a marathon, not a sprint. So any and all investments you make in keeping members healthy and connected—both last year and this year—will pay dividends in the long run. When we all emerge from this pandemic, your members will remember that you kept them connected to the information and services they needed during this critical time.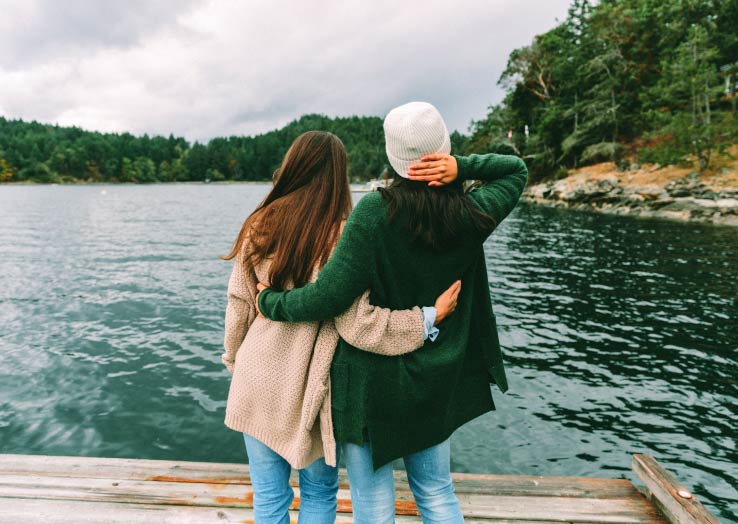 Still looking for more of the latest insights on health action?
Sign up for our newsletter so you never miss a thing!
Get Newsletter
CMS Change: CMS expanded coverage for telehealth services, including allowing phone care for some preventive and chronic conditions.
Our Perspective
CMS expanded access to telehealth services—and relaxed the technology requirements— to ensure that in-person resources are reserved for the most critical care, including COVID-19 cases, and to reduce patients' exposure to potential infection.
CMS is now allowing telehealth for preventive visits and screenings, remote management of chronic conditions, some behavioral healthcare, and much more. This expansion not only allows important care delivery to continue during this pandemic, but may also have a long-term impact as well. With the increased interest we've seen in telehealth in recent years, it's easy to envision that it will become an ongoing and acceptable avenue of care for many services, even after the pandemic has ended.
CMS Change: 2022 Stars Ratings will be calculated based on 2020 performance, as expected.
Our Perspective
While CMS has instituted some guardrails for plans this year, knowing their performance may be impacted by the pandemic, it is not giving plans a pass on 2020 HEDIS and CAHPS data. That means what you do to engage and support your members this year is critically important.
At Icario, we're working with many plans to develop a 2-pronged strategy. In the near-term, while many services are deferred during shelter-at-home periods, we're helping plans:
Promote high-value activities that don't require an in-person visit
Transition select activities to telehealth, such annual wellness visits and mental health visits
Identify vulnerable populations and those with chronic conditions who need ongoing care during this time
We're also helping plans prepare now for the dramatic increase in demand that will no doubt flood the system when shelter-at-home orders are rescinded. For example, we're helping clients:
Prioritize the measures that matter most, such as key HEDIS and CAHPS activities that may have been paused
Target high-priority and at-risk populations to ensure they receive the in-person visits they need
Optimize member engagement within a condensed time period. Even if shelter-at-home orders last into the summer, it's not too late to drive meaningful member engagement and gap closure