Keeping up with the ever-evolving landscape of the healthcare industry is a never-ending battle—especially when it comes to technology and innovation. There's always a new tool or trend to learn about and with a limited amount of free time during the workday, it's hard to dedicate time to education. That's where podcasts come in.
Whether it's during a commute, at the gym, or on the go, here are 10 healthcare podcasts to listen to stay ahead of the curve.
#1—Data Book
Data Book is a podcast that spotlights interesting stories and insights in healthcare technology. It's a podcast by Healthcare Analytics News that covers topics like disruptive innovations in healthcare, big data, artificial intelligence, and the diverse impact innovation can bring, especially from a cybersecurity perspective.
#2—Digital Health Today
Digital Health Today features pioneers and leaders reshaping the health and wellness sphere. They speak with guests from around the world who offer diverse perspectives, insights, experience, and knowledge from the front lines of health tech innovation.
#3—#HCBiz Show
The #HCBIZ Show podcast is perfect for those that believe innovation in healthcare is necessary, but require a practical approach before diving into the deep end. They've started a conversation about how to create a space for innovation through the use of technology. They identify issues that impede change, explain why these hurdles exist, and find ways to work with, through, or around them.
#4—Geekwire Health Tech Podcast
Geekwire hosts this podcast focusing on health tech trailblazers that explore the cutting edge of digital health. Each episode highlights a new story about disruptive healthcare technologies for patients, doctors and more, providing a window into the future of health.
#5—HIT Like a Girl
HIT Like a Girl is a relatively new podcast, but is quickly making a name for itself. Hosted by Joy Rios and Robin Roberts, they've created a space to learn from women that influence the diverse aspects of America's complicated healthcare system. The show covers various topics like healthcare policy, new technologies, and the patient experience that feature female subject matter experts as guests. Keep your eye out for new episodes—Icario Medicaid Advisory Council Member, Sara Ratner, will be on an upcoming episode.
Bonus Podcast You Need to Know: RadioRev
RadioRev is a podcast created by the health action experts at Icario. Designed for change makers in healthcare that are looking to do more than just health engagement, we talk to the leaders and innovators in healthcare that are bringing new ideas and inspiring innovation to make the world a healthier place.
Listen to our latest episode with Dr. Kevin Croston of North Memorial Health, discussing the emergency department mitigation program they partnered with Icario on. Listen to the episode.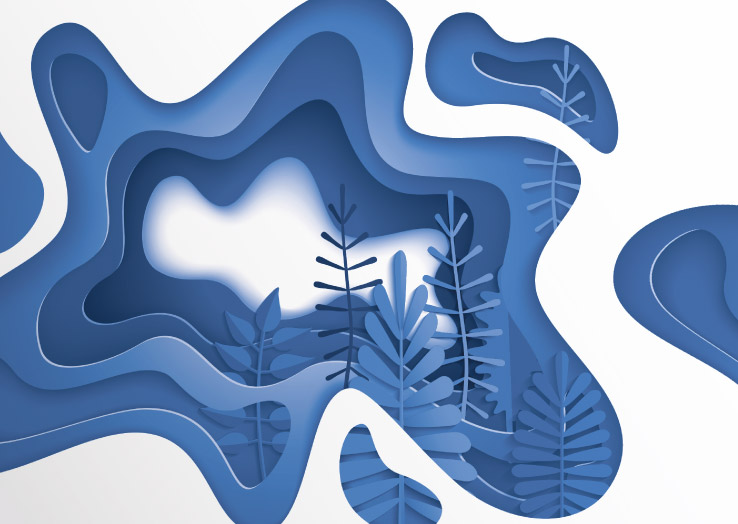 The Great Divide: 5 Strategies to Bridge Healthcare Member Gaps in Care
Learn Icario's secrets to move any population to take healthier actions and close more gaps in care, no matter how unreachable they seem.
Get eBook
#6—Innovation that Sticks
Released by HIMSS, the Innovation that Sticks podcast features conversations with innovators who can provide insight into unique and transformative solutions in healthcare through their expertise and experiences. Episodes cover diverse topics including big data, telehealth, member experience, and more.
#7—IntrepidNOW
The IntrepidNOW podcast is hosted by Joe Lavelle, covering diverse topics from business to healthcare. Within the healthcare track, he interviews leaders in healthcare covering topics from AI, communications, telemedicine, and all things that are are seen as major disruptors and driving positive change in healthcare. Icario CEO Jeff Fritz was featured on Bringing AI to Healthcare Communications.
#8—The Future of Healthcare
Each episode of The Future of Healthcare podcast digs deep into a new aspect of healthcare with the goal of expanding the understanding of what the future looks like and how to make an impact. Every conversation features a current healthcare industry expert, from physicians and nurses to more outside-the-box guests like engineers and politicians.
#9—The Healthcare Policy Podcast
This podcast features interviews with experts weighing in on the latest health policy issues. The Healthcare Policy Podcast is a great resource for those looking to stay current on public health issues. Subjects range from the latest from Medicare and Medicaid, news regarding the Affordable Care Act, and topics around reforms in healthcare delivery from the private sector.
#10—This Won't Hurt a Bit
This Won't Hurt a Bit takes a different approach than most on the list. They share doctors' stories and explore everything from the amazing, the historical, and the downright weird in medical care. It's a comedy podcast so be prepared to laugh, but you'll also learn a lot about how the human experience impacts medical care.
Healthcare podcasts are revolutionizing the way that healthcare professionals share information and learn from one another. They inspire change and make it easy to stay current on all the new technologies, policy changes, and innovations that are coming for healthcare. If you haven't jumped on the podcast train yet, start by subscribing to RadioRev!
---