With a strategically small, but powerfully engaged group of attendees, and a speaker lineup that could rival a large-scale national event, Rev Up made it's in-person return last week at the W Minneapolis. After shifting to a virtual format in 2020, we were thrilled to be back.
We hosted 1 majorly inspiring keynote speaker, Aron Ralston, and 4 expert panels made up of 14 healthcare industry leaders who shared their views on everything from member experience to mental health care, and social determinants of health.
"We don't get to control what happens, but we get to control how we respond."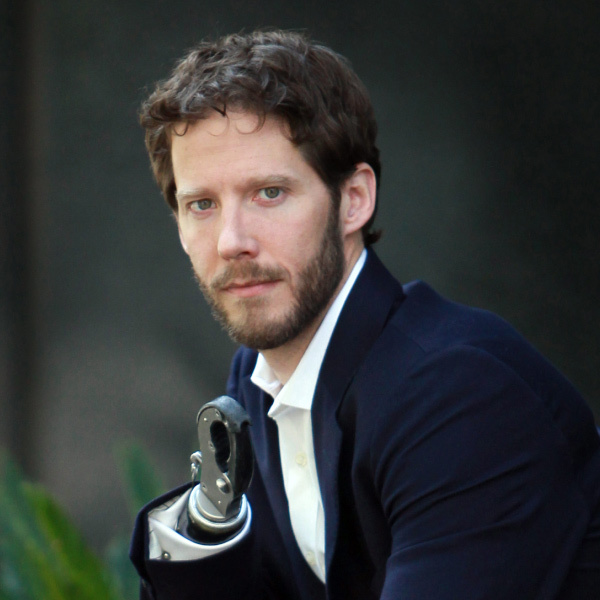 Aron Ralston
Fearless Adventurer, Subject of the Film 127 Hours, and Opening Keynote at Rev Up 2021
The morning started with a moving keynote from Aron Ralston, as he recounted his experience being trapped in Bluejohn Canyon in Utah back in 2003 for nearly 6 days. He spoke of life's boulders, and after a year and half of pandemic life, it was the inspiring story that many people in the audience needed to re-establish their purpose and move forward after the world stood still. Aron's keynote was filled with humor and gratitude, despite the ordeal he faced to come out alive on the other side. If you've never seen the movie 127 Hours, we highly recommend it.
As the day went on and we moved into healthcare industry focused panel sessions, common themes began to emerge that tied all of these sessions together, regardless of how different the topic was. Community, personalization, and simplification won the day. Here are the highlights from Rev Up 2021.
#1—Community is Key
Many of our panelists spoke about the power of community and how interacting with members on a community level enriches the engagement experience. This can range from bringing in respected leaders within specific community segments or partnering with those in the community that naturally command authority, to bringing healthcare to communities rather than expecting members to seek it out.
"If you sit down and engage long enough with the community you're trying to serve, they'll tell you what they need and what we can do to make their lives better. It takes an openness to listen, and learn." – Mark Steffen, MD, MPH, Chief Medical Officer, BCBS Minnesota
This idea of community, listening, and learning emerged during the morning member experience sessions and again as the conversation shifted to mental health. Cara McNulty DPA, President, Behavioral Health & EAP, CVS | Aetna, made an excellent point as she was discussing where we go next, saying, "We need to think about other pathways to mental health care outside of the healthcare system itself. Listening within certain communities, whether they be spiritual or other groups people are a part of, if healthcare organizations can help navigate, we can make more connections."
"We don't have to do it all, but we do have to connect it. No matter who is doing the work it shouldn't be seen as competition. It's innovation and disruption. Bring it on. It's helping the people who need it."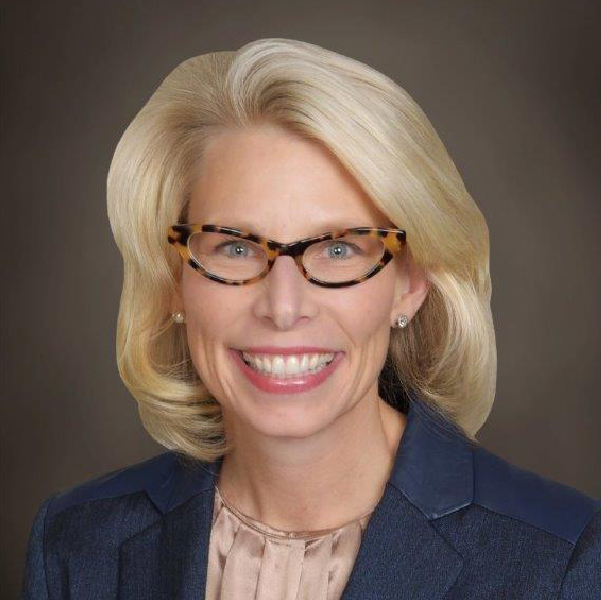 Cara McNulty, DPA
President, Behavioral Health & EAP, CVS | Aetna
#2—Personalization Means Meeting People Where They Are
Personalization has been long seen as a key component to crack the "health engagement code" for years, but the conversations at Rev Up 2021 revealed how it really has proven to be a game changer.
One example came from R.J. Briscione, Senior Director of SDoH Strategy & Execution, CVS | Aetna, as he was discussing how to connect members to the valuable services many health plans provide, but oftentimes, members don't know about. He spoke about the value of building solutions alongside members.
"Meeting members where they will be to utilize the benefit in real-time is more effective than planning what we think will work inside the 4 walls of our organizations. There's a real need to eliminate that disconnect and work directly with the people who need access to social services."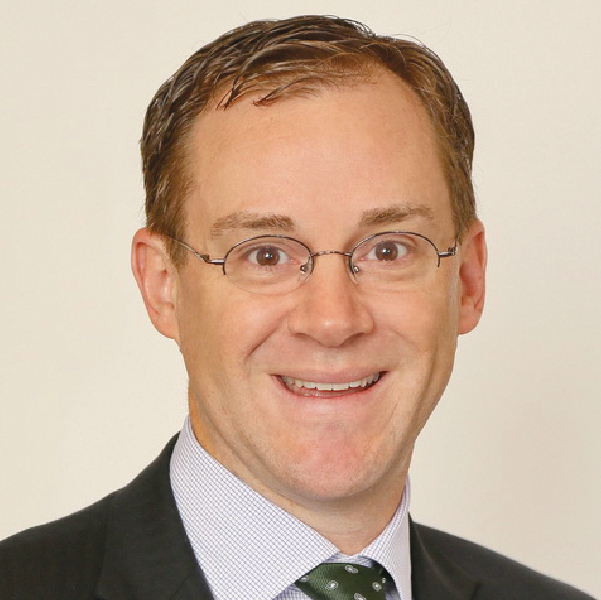 R.J. Briscione
Senior Director of SDoH Strategy & Execution, CVS | Aetna
Other panelists highlighted the importance of meeting members where they are through empathy, some introducing training designed for health plan employees to demonstrate what it's like to encounter social determinants of health barriers.
Kathy Hoffman, Member Experience Manager, UCare spoke of their "Say it Simple" health literacy campaign, designed to decomplicate healthcare. This is a form of personalization that is easily achievable and can make a dramatic difference in utilization and engagement from members who are now able to understand what they're being asked to do.
Plus, John Gorman, Chairman, Nightingale Partners offered his take on some of the most innovative initiatives he's seeing to address social determinants through personalized approaches that tackle unique barriers, including out-of-the-box housing solutions and access to broadband.
#3—Simplify the System, Don't Simplify the Member
It goes without saying that the healthcare industry is complicated. What doesn't have to be is getting people the care they need. The system should be working for the individuals within it, not the other way around.
During our member stories panel, Christi Kruse, SVP, Federal Solutions, OptumServe at UnitedHealth Group said, "The hardest part about healthcare is that you're dealing with 2 extremely complex things: the healthcare system and individual health. Everyone has a different combination of needs and experiences. We need to simplify the system, not the member."
Because people are uniquely individual, it's easy for a member to get lost in the system. We need to flip that on its head and build a process that works for people, not the system. That starts with simplifying a complex structure. This simplification process could start with 2 things: an engagement strategy and the messaging you use for individuals. Working at an individual point, to an individual person at a specific time to drive the health action you're looking for.
"To start, choose a framework and a model. Then figure out how to work towards it without reinforcing the problems that already exist and instead, break the barriers down. We need to be persistent and consistent. It will take a while, but it will serve us well if we keep moving."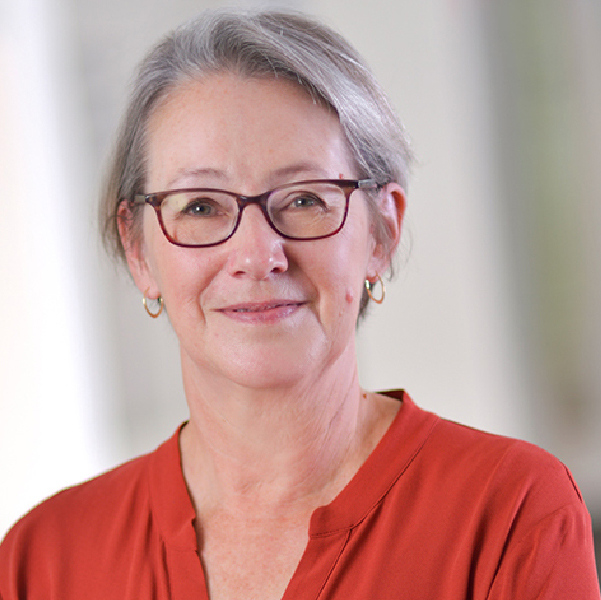 Claire Neely
President & CEO, ICSI
We had an amazing time at Rev Up 2021! We weren't able to have everyone join us live, in-person this year, so because of that we are hosting a virtual version of Rev Up 2021 this September. Some of the session topics will be similar to what the live audience experienced, but most of it will be brand new insights and content.
Join us for 3 live webinars beginning Tuesday, September 14th with a keynote from Aneesh Chopra. Register now.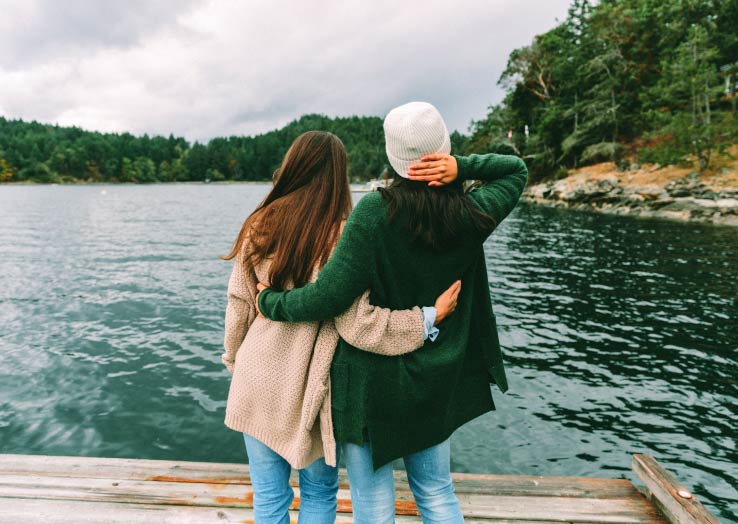 Still looking for more of the latest insights on health action?
Sign up for our newsletter so you never miss a thing!
Get Newsletter
---