The COVID-19 pandemic brought the challenges associated with depression, anxiety, and stress front and center as millions of people began experiencing these conditions or saw a worsening of existing problems. According to the CDC, 50% of Americans will be diagnosed with a mental illness or disorder at some point in their lives.
Clearly, this is a major public health crisis, and tech-savvy companies have been developing programs to help. The American Psychological Association estimates there are 10,000 to 20,000 mental health apps available today. These range from small-scale, short-lived options to full-blown businesses with millions of members.
Here are 6 apps making waves in the mental health and wellness space, with consideration for offerings that serve BIPOC and LGBTQ+ communities as well as kids. With free and premium tiers, as well as plans geared toward companies looking to enhance their employee health benefits, there's an app for everyone who needs some extra support.
#1—Headspace
Headspace is one of the best-known meditation and mindfulness apps out there. It's got some serious street cred given one of the co-founders is a former Buddhist monk! The app offers meditations specific to work, sleep, focus, stress, and anxiety as well as many helpful how-to articles on related topics as well as mood-boosting workouts.
They also have kids' offerings designed for kindness, sleep, and more. Headspace offers integration with Alexa and Google Assistant, which can be particularly helpful when leveraging soothing sleep music or trying to find time away from screens (a key consideration for kids). Headspace also integrates with Apple Health for adding Mindful Minutes and the Android version of Google Fit.
Headspace touts its authentic expertise and ongoing study of meditation—blending the tenets of the ancient practice with the findings of modern science. The company has conducted and been featured in dozens of studies that have shown using its meditations helps users reduce stress and increase compassion for others.
One study found that after four weeks of using the app, users saw a 14% increase in focus.
#2—Shine
The team at Shine is hitting disparities in healthcare representation and access head-on with an app designed to meet the self-care needs of marginalized groups, specifically Black, Indigenous, and people of color (BIPOC).
The team is 80% BIPOC themselves and devoted to disrupting the world of wellness with its powerful platform.
Shine enables users to build their mental health skills via a library of 1,000+ meditations, personalized recommendations, and access to regular community care events. Private, 1:1 support is also available through the Shine Squad digital community for real-time advice and support.
Shine highlights that a team of diverse experts is behind its content to ensure offerings are both inclusive and personalized. Users can log and track their moods as well as explore the benefits of journaling with prompts. The app syncs with Apple Health for adding Mindful Minutes and can also be accessed via the creation of Siri shortcuts.
#3—Calm
Calm focuses on overall mental fitness, relaxation, and sleep. This app offers a wide menu of selections to engage multiple senses. In addition to meditations, it features calming music, soothing imagery, and stretching exercises.
Users can listen to Sleep Stories that take them to dreamy locations—not to mention hearing the dulcet tones of Matthew McConaughey as he discusses the mysteries of the universe.
Calm offers mindful living calendars with daily missives designed to help people explore what makes them tick and introduce moments of calm. It also includes content for kids and masterclass programs that go deep on topics such as self-compassion, mindful parenting, and gratitude.
A portion of Calm's content is available on Google Home, Apple HomePod, Apple Watch, and Sonos. Calm is fully compatible with Android Wear devices for subscribers.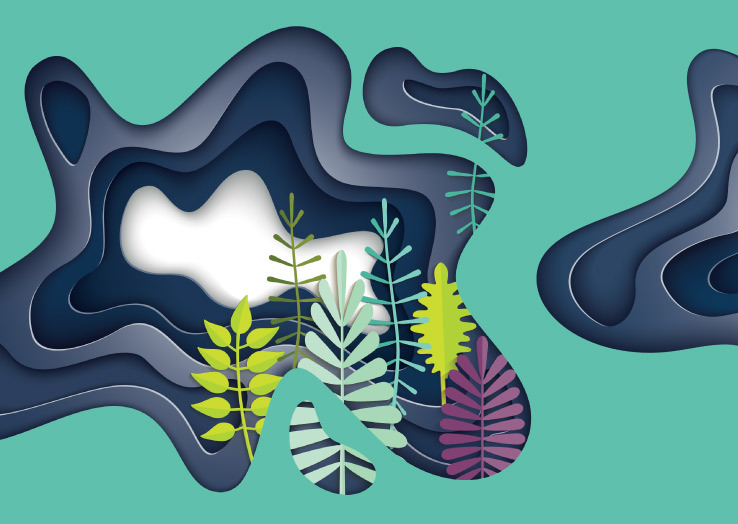 The Great Divide: 5 Strategies to Bridge Healthcare Member Gaps in Care
Learn Icario's secrets to move any population to take healthier actions and close more gaps in care, no matter how unreachable they seem.
Get eBook
#4—Sanvello
Sanvello focuses on alleviating anxiety and depression with a science-backed approach. Not only can users watch guided journey videos to learn coping skills, but they can also access 1:1 coaching and talk to a licensed therapist. The app's toolkit approach contains meditations and goal and mood tracking, all of which can be customized.
Sanvello welcomes members by helping them check in with their mood or taking an assessment to baseline stress, anxiety, and depression. Scores then lead to recommendations for helpful content and practices.
Sanvello integrates with Apple Health to track sleep, Mindful Minutes, and more. Along the way, users can tap into the peer support network, which the company says is at the heart of the Sanvello experience. This community offers encouraging stories and insights across relevant topics to give people a sense of connection.
Sanvello notes that more than 75% of its therapy members saw a 50% improvement in their stress, anxiety, and depression levels in less than 60 days.
#5—Wisdo
Wisdo is a safe and judgment-free community that helps users focus on making strong, life-changing connections. It represents more than 70 demographic-specific communities for compassionate, real-world support across LGBTQ+ journeys, anxiety, chronic disease, caregiving, and much more. More than 2 million people currently look to the app to improve their mental health and approach to daily life.
Wisdo draws strength from more than 30 professionally trained life coaches that connect with subscribers and offer meaningful insights while keeping interactions safe. There are Zoom events on hot topics such as resilience and wellness.
Wisdo users report a 70% reduction in feelings of loneliness and social isolation within 14 days.
#6—Happify
Just as its name suggests, Happify is devoted to helping users elevate their moods by taking control of their thoughts and feelings. The concept of positive psychology—the scientific study of what makes people thrive and build meaning into their lives—is at the center of this platform.
Happify is rooted in fun and finding joy.
The app uses games and activities to engage its audience, all the while building optimism and confidence to combat mental hurdles. Its team of scientists and medical experts has developed 65+ tracks that allow users to conquer negative thoughts, meditate, cope with stress, and more.
The good news is that it works, with 86% of users reporting they feel better about their lives after two months.
---