We've experienced a year like no other—a year where a novel Coronavirus brought instability and isolation to every community. The word responsibility took on a new meaning for everyone. Our neighbors and communities needed support and resources like never before as we've faced, and continue to face, an unprecedented public health crisis.
This holiday season, Revel expresses our heartfelt appreciation for the frontline professionals who work tirelessly to care for those with COVID-19, protect and serve communities, and fight the tide of this pandemic. We heard directly from our colleagues in the industry about the unique pressures, shortages, and impacts this crisis generates daily.
What has been uplifting to hear is the array of health organizations that have countered the havoc caused by the Coronavirus. While too many to list all of them, we feature 5 whose corporate social responsibility program inspired us—especially how it helped people feel cared for and respected in this difficult time.
#1—Cigna
For Cigna, their responsibility to others starts with being a connector and convener in communities. To become a catalyst for action, the team does their homework first to understand the need, and then builds trust with stakeholders to ensure initiatives can bring a positive change.
Supporting Families
Cigna and New York Life each seeded $25 million to create the Brave of Heart Fund to provide financial and emotional support to the families who lost a loved one to COVID-19 because he or she served as a frontline healthcare worker or volunteer fighting the pandemic. The fund offers impacted families with initial grants of $15,000 per family to meet immediate expenses. It will also provide up to an additional $60,000 per family for longer-term needs, such as medical care and counseling, housing, food, transportation, and education. More information about this initiative can be found on the Cigna website.
#2—UCare
People have called UCare the peace corps of health insurers because their employees see a higher meaning in serving those who need health coverage. UCare stands out for its long-standing grassroots approach to community-centric initiatives. It's in UCare's DNA to go above and beyond when help is needed. There is no shortage of employees who volunteer in their initiatives.
Acting Locally
As soon as COVID-19 arrived in Minnesota, UCare provided immediate short-term aid to the community and longer-term infrastructure grants of up to $25,000 for small provider groups and community clinics. They also offered $500,000 in short and long-term assistance to support Minnesotans impacted by COVID-19, specifically to help with social isolation, telehealth, food insecurity, and personal protective equipment. What's more, UCare's President & CEO, Mark Traynor, is donating 20% of his salary through the remainder of the year for additional foundation funding.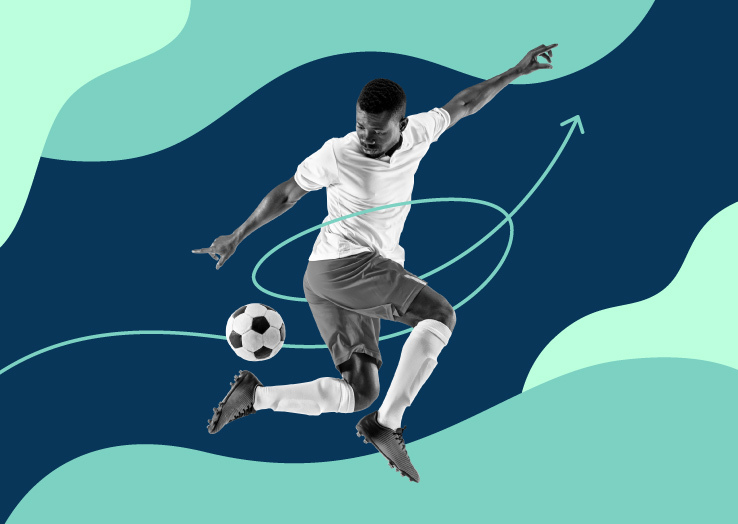 Health Action Playbook
Transform your health action strategy with 9 powerful plays designed to drive better outcomes and move people to do things that are good for them.
Get eBook
#3—CVS
As CVS completes their integration with Aetna, they've introduced a new CSR strategy, Transform 2030, which is grounded in four pillars—healthy people, business, community, and planet. That strategy went to work right away in 2020 helping essential workers.
Giving Comfort
When COVID-19 struck, CVS Health collaborated with Americares on its Mental Health and Psychosocial Support (MHPSS) Project. The $500,000 contribution helps frontline healthcare workers (particularly those who serve low-income populations) address mental health concerns impacting their patients. And knowing the effect COVID-19 has on hospital-based employees, CVS provided a $220,000 contribution to Give An Hour.® This nonprofit offers no-cost counseling to healthcare workers facing depression, anxiety, and post-traumatic stress.
#4—Centene
Corporate social responsibility isn't a single program or initiative at Centene, but rather a set of pillars that guide interactions with communities. Centene believes its ongoing obligations to members and the planet serve as a living expression of its purpose as a corporation.
Tackling Side Effects
The stress, isolation, and financial strain caused by the pandemic has led to an increase in domestic violence incidents, as reported by the National Domestic Violence hotline. In response, Centene donated $500,000 to the hotline to bolster support and advocate for those affected by relationship abuse. According to the CDC, one in three women and one in seven men age 18 and older are victims of severe physical violence.
#5—Regeneron Pharmaceutical
This health organization has been in the news frequently, and not just for its COVID-19 therapeutics. Newsweek has Regeneron in their top 25 of America's most responsible companies of 2020. Points of Light Foundation named them to the Civic 50 list of the most community-minded companies and honored Regeneron for the first time as the sector leader for healthcare. These honors reinforce that they live up to their mantra of "doing well by doing good."
Bridging Gaps
COVID-19 has brought societal inequities to the forefront. Regeneron has applied its skills to build resiliency and equity in communities. Their social responsibility programs focus on opportunities for students who are underrepresented in STEM fields, such as their $19.2 million investment in nonprofit organizations to foster future generations of scientific leaders. At the height of the outbreak in New York State, Regeneron donated $1 million worth of time and supplies to create 500,000 units of viral transport media, a critical component of virus testing kits.
We laud all the companies that have supported individuals and communities during this crisis, and who continue to advance their diverse social responsibility efforts to impact the world positively.
---