Medication non-adherence accounts for 50% of treatment failures and up to 25% of hospitalizations annually. The cost of poor medication adherence is nearly $177 billion each year in direct and indirect healthcare costs. These high numbers compel providers, pharmacists, drug makers, and health plans to help members with their prescriptions.
From taking medications correctly and timely, getting prescriptions filled, affording medications to understanding multiple medication interactions, we've curated a collection of creativity where organizations are taking down hurdles that hinder people from taking medication and helping clinicians to increase safety and accuracy of prescriptions they need for better outcomes.
These 5 innovative companies provide distinct approaches to medication adherence. Other companies find success by offering a single solution that engages a person to take that medicine, whether by voice, look, taste, affordability, and more—proving ingenuity exponentially makes a difference for members. Take a peek at our top 5 favorite creative solutions.
1—Alexa, when do I refill my prescription?
Anthem Blue Cross Blue Shield in Ohio developed the Anthem Skill to help members pursue medication adherence through Alexa-enabled devices. Members can use Alexa to answer their questions from their Alexa-enabled tools or Amazon Echo. The virtual assistant can help people maintain their treatment plan by assisting them with prescription refills, renewals, and helping them check their orders.
The Anthem Skill links to the member's account, which also provides 24/7 member engagement. Alexa learned 200 healthcare terms to help members navigate their healthcare benefits.
2—Discounts for Drugs
Americans pay, on average, more than $1,200 for their medications per year, far higher than in any other developed nation. Every month, 17 million Americans use GoodRx to find the best prices at more than 70,000 pharmacies nationwide.
GoodRx gathers current prices and discounts to help you find the lowest cost pharmacy for consumer's prescriptions. GoodRx is a free app where no personal information is required.
People type in the drug's name on the app, and it displays the cost—if using a GoodRx coupon. It works like how you use a coupon at a grocery store. You show the coupon on your mobile or bring it to the pharmacy when you pick up your prescription. The pharmacist will enter the numbers on the coupon into their system to find the discount.
GoodRx recently expanded into telehealth, purchasing start-up HeyDoctor, so consumers can refill medications and receive advice about their prescriptions.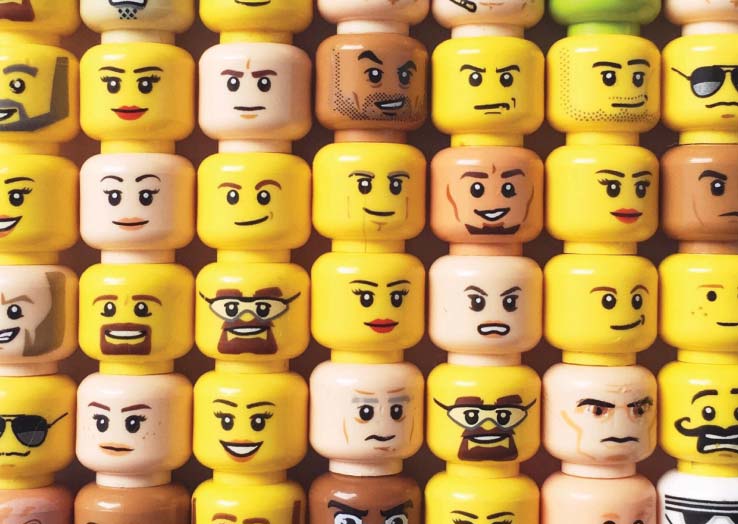 7 Strategies to Address Social Determinants of Health with Better Engagement
Explore the 7 best strategies to make a meaningful impact when addressing SDoH, including the importance of a data driven strategy.
Get eBook
3—Algorithms for Adherence
A Medication Safety Review™ is a report for clinicians to mitigate medication risk and improve patient outcomes. The data for this report stems from a partnership between Tabula Rasa Healthcare Corporation (TRHC) and Equiscript.
TRHC provides detailed adherence information for Equiscript's health center and hospital clients. The report also produces estimated Star Ratings for their national pharmacy service. The algorithms and corresponding analyses allow Equiscript to identify members who may benefit from an adherence or safety discussion with a pharmacist or clinician. The application spotlights medication adherence trends across their organizations.The partnership model contributes to above national averages in medication adherence because the TRHC clinical algorithms provide clinical information back to clients so they can make sure that high-risk, high-need patients are getting the medication they need.
4—Portable Packaged Prescriptions
Packaging that engages members by increasing adherence is a notable trend and key to the overall medication plan. This is why pharma and biopharma companies seek advanced packaging solutions, such as a customized pill pocket containing multiple medications for multiple conditions for a patient who needs that personalization to reduce medication non-adherence.
Pre-filled and refilled syringes are a fast-growing segment because specialty drugs, rare disease medicines, and personalized medicines that serve smaller populations are on the rise.
People also want more mobility, which makes portable dosing convenient for them.
Jones Healthcare Group makes it easier for people to manage multiple medications and complex dosing schedules. Their Calendarized Blister cards improve adherence rates from 61% to as much as 97%. Dispensing in adherence packaging helps members manage their medications, particularly for seniors who have complex treatments.
5—Decomplicating Drug Details
Accurate medication reconciliation is a goal of every healthcare system. To achieve this, DrFirst uses patented artificial intelligence (AI) to improve the quality of member medication history by importing data into electronic health record (EHR) systems. Clinicians use the imported information to understand the details of the individual's medication portfolio.
SmartSig 2.0 accurately translates nearly 93% of incoming prescription information, called sigs, helping avoid medication errors. For example, people might view "take one tablet by mouth once daily" as a straightforward instruction. However, it can have hundreds of text variations. And any resulting gaps can complicate the medication reconciliation process, often requiring staff to spend hours conferring with pharmacies to gather missing sig details and then manually enter them.
DrFirst's SmartSig converts unstructured free text by producing real-time translations, often with missing pieces of information and using a variety of terms for the same instructions (e.g., "by mouth" vs. "orally"). This process makes entering the medications less labor-intensive and allows the EHRs to trigger safety checks, such as drug interactions and allergy alerts.
---