We've learned that during a global health crisis, people look to their health plans more than ever as a trusted information source. So how can you, as a health plan, be sure to effectively communicate with members during this critical time? Icario's behavioral research has led us to 3 important considerations when it comes to COVID-19 communications.
This post is an abbreviated version of a much larger conversation between Louise Briguglio, SVP Product & Development, Matt Swanson, Director of Product Design, and Sara Ratner, Icario Medicaid Advisory Council Member, on a recent Icario webinar. For more insights, view the webinar "3 Things Healthcare Organizations Should Know About COVID-19 Communications Using Behavioral Research".
Matt Swanson, a human-centered design expert, lays out why information, audience, and tone are the top things to think about when working to make a connection with members during the COVID-19 pandemic. Here are the key insights broken down point by point:
1—Information
One of the biggest questions that we hear is around whether people have the right information. From where I'm sitting, it seems like everyone knows what to do right now. Is that what you're hearing as well?
It's time to remember the basics—you are not your audience. People in healthcare have a built-in intuition about what a pandemic is, how viruses work, how different institutions respond, and what roles they have to play. That's not nearly as much the case in the general population.
Through our research we've asked people what their experience is of this crisis, where they're getting information, how they're using it, how they're preparing or not preparing, and what they think the impacts on their health is. When it comes to the information included in the content, I have a few recommendations:
Outreach with helpful, evergreen information
In communications, give members a path back to something that can be kept current (e.g. website, call center, voice recording)
Keep your outreach regularly paced, using a multi-channel approach
Plan ahead
Importantly, 92% of Americans are concerned about the coronavirus outbreak, according to an Ipsos/Axios poll released earlier this month. A majority now say they are self-isolating. Interestingly, their trust in the federal government to look out for the best interests of their family has dropped below 50%. That's huge when considering where people want to glean information from.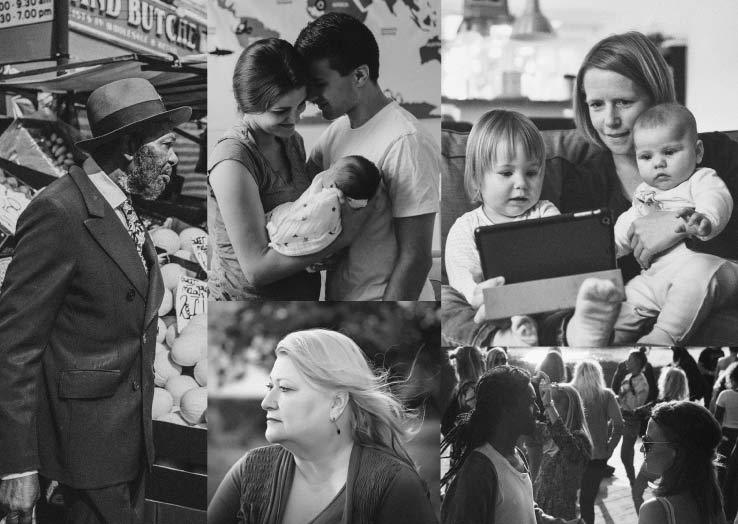 6 Social Determinants of Health Insights to Break Down Barriers
Learn how Icario's behavioral research sheds light on social determinants of health barriers and reveals new insights.
Get Guide
2—Audience
How should we be thinking about the audience, your members? Should we be focusing on certain segments of the population?
In my experience, insurance companies are very good at stratifying their population and finely targeting the most high-risk groups. When it comes to COVID-19, I'd strongly encourage talking to younger folks, too. I'd say that because of two patterns we're seeing:
Accelerated caregiving role reversal between parents and children
Younger, internet-savvy folks still being uninformed
This is so prevalent, we're seeing it bubble up in popular media. We hear from older parents the shock that these recommendations are about them. I heard from one person who said that when talking to her friends she said "who knew we were the old people?"
I also spoke to someone who turned 65 in February that felt she wasn't actually in the high-risk group, saying that she's not really 65, she's just a month into being 65.
On the flip side, you see just how uninformed younger generations can be. This is a problem for two reasons:
They make the risks worse for all of us, especially the most vulnerable
They are an influence on how the higher risk people behave
At the end of the day the way to change their behavior is understanding their attitudes, beliefs, and emotions, rather than their intellectual understanding.
3—Tone
I know that a lot of your research focuses on beliefs and emotional needs. What are you learning that might impact the style of communication that health institutions should use?
During times of uncertainty and fear, people look to sources of authority. Given the current COVID-19 pandemic, this is how people are feeling. Though you, as a health plan, might not be their most trusted partner in normal times, people are looking to you now for help. It's important to take on a tone that is about care, clinically oriented, and transactional—these characteristics of communication are viewed as authoritative.
People experiencing a chronic condition look for partnership. People in an acute situation look for authority. The COVID-19 pandemic is seen as an acute situation.
There is an opportunity here because the roles are no longer as clear. Health plans still have their normal responsibilities to enable care and communicate services, but may also have an opportunity to change your role.
To hear the entire conversation, view the webinar 3 Things Healthcare Organizations Should Know About COVID-19 Communications Using Behavioral Research.
---