In the latest installment of Conversations with Revel's CEO, Jeff Fritz talks with Vicky Couillard, Executive Director of Vail Place, a Minnesota organization that provides community-based mental health programs.
Couillard has worked for Vail Place for over 25 years, giving her a unique perspective into the importance of community mental health programs. Jeff sat down recently to talk with Couillard about behavioral health engagement, mental health stigma, and the role that ACOs, plans, providers, and individuals can play in helping people with mental illness.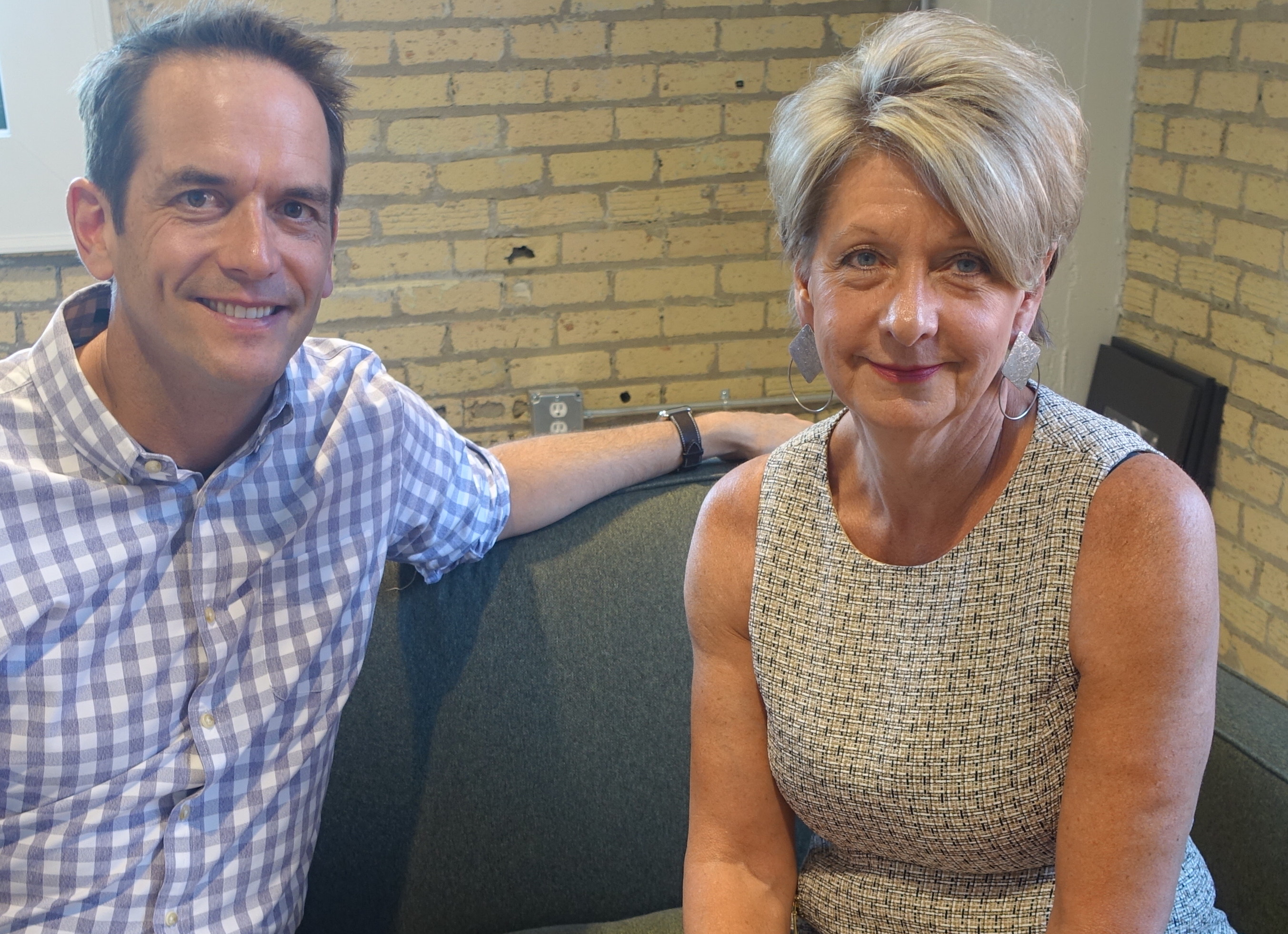 Jeff Fritz: We're really happy to have you here at Revel today, Vicky. Since we're talking about the importance of community-based mental health programs, why don't we start by hearing more about Vail Place and your experience in this area?
Vicky Couillard: Thank you so much for having me! Vail Place was founded in 1981 based on the Clubhouse Model. Our namesake Dr. David Vail was a pioneer in the development of community mental health programs. He worked at the Department of Health Services for the State of Minnesota, and had a vision for a community support program that could help people with mental illnesses as they were discharged from the hospital system. Although he didn't live long enough to see it come into fruition, the Clubhouse Model is inspired by his vision.
JF: Tell me more about the Clubhouse Model. It sounds similar to many of the programs we're initiating today that look at social determinants of health, and that try to integrate physical and mental health.
VC: That's exactly right! Vail Place Clubhouses are located in Hopkins and Uptown Minneapolis, but it's important to know there are there are currently nearly 300 Clubhouses in over 30 countries. Members don't live there, but they visit the Clubhouse (some of them on a daily basis) to become engaged in a purposeful, active day.
The idea is to provide people with some structure that adds meaning to their life. They often begin working again at the Clubhouse as part of something called the "work-ordered day" and they also start building relationships with other members and our staff. Some want help finding work outside of Vail Place and we'll assist with that, while others remain volunteers. Many are homeless, and their peers and staff at Vail Place help them determine their housing options.
Vail Place staff are there to support all of the work, but it's really built on the strengths of the people engaged in the program. It's an incredibly wide variety of people who become Clubhouse members, and through community and peer support they can find a place to live, or go back to work. It's really wonderful to see the transformations that occur. Many of them were people who before becoming a Clubhouse member were experiencing a recurring cycle of hospitalization, including frequent visits to the ER.
JF: It really does sound like an incredible program. Thank you for doing this important work. Let's talk about hospitalization for people with mental illnesses. It seems like community-based programs can help break that cycle, but this group of people can be really hard to engage. For example, there are over 120,000 people with severe mental illness in the Medicaid population of just one of the states the Revel team is currently working with. And that state wants to complete health risk assessments for all of them. We can get a large number of these individuals using our existing health engagement methods, but trying to find someone who is homeless can be really hard. That's where we feel working with community-based providers could be the answer.
VC: I think you're right, but we have a lot of homework to do in that area. Some forward-thinking providers are beginning to work on the problem, though. We have one team that works with a large provider here in Minnesota, North Memorial. There are twelve people who work alongside the hospital staff who build relationships with people who are being discharged. We meet with the patient initially, and help that individual and their family decide the best way to support them as they leave the hospital and re-enter the community.
Some people will need our help for as long as 24 months, while others are going to need just a couple of months of support. For others, it's mainly about finding them housing first so they can begin to stabilize. But the program is building a bridge for them as part of a community mental health program. And it's working. We've been able to reduce return ER visits dramatically in a fairly short period of time.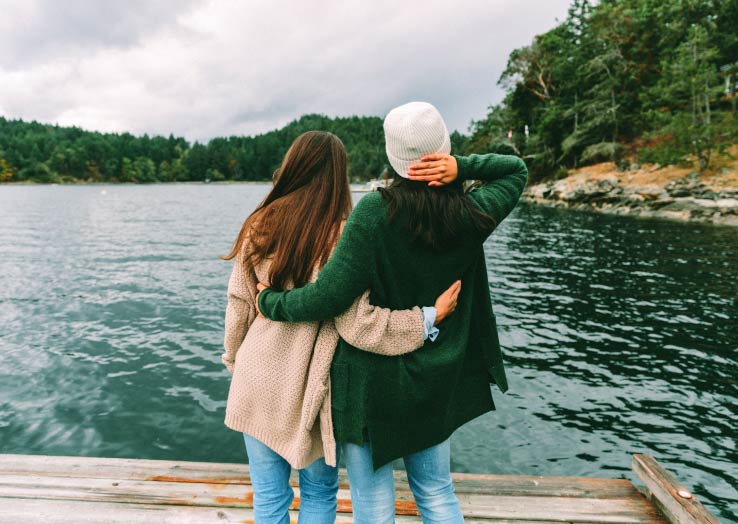 Still looking for more of the latest insights on health action?
Sign up for our newsletter so you never miss a thing!
Get Newsletter
JF: Unfortunately, when programs like yours are not available, it's often the ER doctor or nurse who becomes that trusted caregiver, which contributes to recurring visits. But let's talk about the people who aren't receiving treatment at all, because that's a huge problem as well. The statistics are somewhat startling. I've readthat 70% of adults with mental illness receive zero treatment and only 22% of those with severe depression are receiving treatment. What are the top factors you think contribute to this?
VC: It's interesting that you brought up health risk assessments earlier because I do feel that even at primary care people are doing more and more assessments. The problem is there aren't enough options after the assessment is complete. There simply aren't enough ways to meet people's needs.
JF: So we're assessing them, but we're not acting on that data and actually getting them into treatment.
VC: Exactly! We've all seen the news stories about the backlogs in state hospitals for people with mental illnesses. The reality is that there is a backlog because there's nowhere for them to go. I think that's where ACOs can really begin to make an impact.
JF: Where do you see that model going? What does mental health care look like in the next ten years and where do ACOs fit in?
VC: I think the ACO becomes a contracted partner within the healthcare ecosystem. For example, you may have primary care initially, but perhaps a food bank like Second Harvest is a partner for food insecurities, and maybe Vail Place provides community mental health programs.
When it works, each partner in the community is there to provide a specific need. I think it can be successful, but it's such a shift for everyone in how we all think about healthcare. It's also challenging because we're all paid so differently. There isn't a lot of equity in the system currently, and obviously that's a major complaint from many behavioral health providers in particular.
JF:It all goes back to the issue of not enough people being screened, diagnosed, and treated for mental health problems. I know that mental health stigma has an impact on these statistics, and it certainly is a factor when we're working on behavioral health engagement programs. Why do you think mental health stigma is still such a problem in the U.S.?
VC: People talk a lot about stigma and usually when the topic comes up we think about the community and how others view people with mental illnesses. But I don't know if we always think about the person who has a mental illness, and their own stigma. I think self-stigma is a major factor. When we're working with young adults, we'll hear them say things like "I don't want to say that I have a mental illness. I don't want to be like those people."
JF: That's an interesting point, in terms of self-stigma. The insecurity of owning a condition and being public with it.
VC: Right, that was well put.But things are getting better. There are some great programs like the Make It Okay campaign, where the whole concept is about really just having a conversation with people, and being accepting. Not jumping to conclusions, but being really open. Even though we still see self-stigma, young people are so accepting now in ways that we weren't when you and I were young. We simply weren't brought up that way.
JF: I have three kids who are school age and I've noticed the change in the programming that results in bringing kids with mental illness into the school rather than being separate. I think there's almost a certain pride that goes with the integration effort. I also think it's really helped that they've done more education among teachers. The level of acceptance over the last 10 years has changed dramatically.
I had a proud father moment recently with my 13-year old son, who is very involved with sports and has a bunch of buddies who are the athletes in school. I got a call from the principal that Will and three of his friends had proposed going into middle school classrooms to talk about the language being used by their peers to describe kids with mental disabilities. Basically they wanted to be seen as "guys who are in sports" showing leadership by trying to understand more about how these kids would like to be treated. It just blew my mind, it truly was a…
VC: A proud dad moment! Good for him and good for you, for encouraging his awareness and acceptance!
JF: Thanks. I dohave one last question as we get closer to the end of Mental Health Month. I think it's important to know what we can do as individuals to help improve the lives of people with mental illness. Do you have any tips for us?
VC: It's actually quite simple. Have a conversation.
---