The CEO of a growth-stage healthcare company listens to a podcast during her daily run. The member experience manager at an upstart insurance company listens during their morning routine. And the digital director at a large insurer listens because it's his job to garner new ideas.
People like a good story and podcasts are the easy medium to hear one. And when you include the most pressing issue in our nation—healthcare—to that story and combine it with uniqueness, the result is knowledge to improve health.
By 2021, more than 100 million people in the US will listen to a podcast. Because of the popularity, we continue to showcase our favorites that offer insights from experts you can leverage for your work.
We've picked 10 more podcasts to add to your must-listen list that won't be a snooze fest, but rather, spark your curiosity.

1—Bright Spots in Healthcare with Eric Glazer
Why Listen
Bright Spots in Healthcare host Eric Glazer interviews positive deviants in the healthcare industry who break the mold with their approach. He breaks down their success so you can leverage their innovations for your work. Eric tackles topics ranging from the new super determinant of health, the digital divide, to how a Netflix show, Lenox Hill, is changing patient experience. And a dose of optimism in your day is always a good thing.
2—Broken Healthcare
Why Listen
The premise of each Broken Healthcare episode does not hold back in exploring the ivory towers in healthcare, such as the tenuous relationship between Health and Human Services and the Centers for Medicare and Medicaid. If you want to hear a no softball approach on the state of healthcare, listen to how they tackle topics such as high drug prices, incomprehensible billing, and technology that costs too much. This show is for listeners who enjoy investigative storytelling. Tune in to see if they uncover answers.
3—Junctional Thinking
Why Listen
Pierre Vigilance is quite the networker and brings his myriad of connections to the Junctional Thinking podcast. If you like high-altitude conversations where lessons learned can come from anywhere, you might be tuning into the nirvana of healthcare podcasts. Vigilance says, "Junctional thinking is all about operating at intersections of different sectors to make innovation happen in health." Scan his episodes to find inspiration from a renowned economist to a soccer team owner. This non-linear approach may help ideas take flight.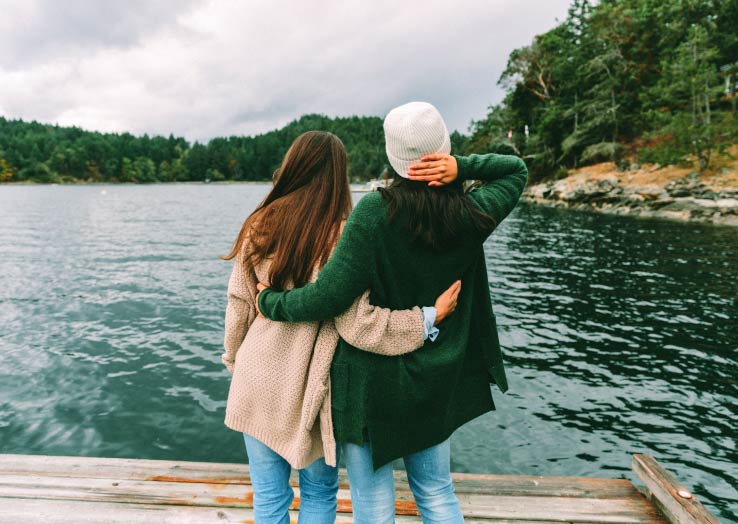 Still looking for more of the latest insights on health action?
Sign up for our newsletter so you never miss a thing!
Get Newsletter
4—POLITICO'S Pulse Check
Why Listen
Dan Diamond is an intrepid healthcare reporter who gets the scoop from health leaders on POLITICO's Pulse Check. His weekly podcast is always covering the most current topics in healthcare and featuring guests you want to hear. This is essential listening for anyone who wants a deeper dive into who and what is affecting healthcare. Diamond also makes policy interesting. Well worth a listen if you want an informed mind.
5—The 10 Minute Healthcare Marketing Podcast
Why Listen
How is your online presence in the healthcare industry? Does your company appear in the top three in searches? If your work involves enhancing relevance, increasing members or patients, or growing online reach, The 10 Minute Healthcare Marketing Podcast offers ideas in a quick format. That 600 seconds is the selling point to tune into an episode that can spark significant moves in social media or differentiate your value proposition in the online healthcare marketplace.

6—Medtech Talk
Why Listen
We want to give a shout out to a podcast that covers medical device and technology because the inroads in improved health and well-being are amazing. With over 150,000 downloads and more than 2,500 subscribers since launching the podcast in 2015, Medtech Talk brings entrepreneurs, investors, and executives to discuss their tough experiences and offer actionable ways to succeed. Whether you're well known as an innovation leader or want to be known as one, this podcast is for you.
7—Coronavirus Daily
Why Listen
Sadly, COVID-19 has not subsided across our world. For our podcast list, we include a podcast that provides the latest updates on the pandemic. Coronavirus Daily presents a digest of pertinent, level-headed content and counsel on various topics, such as vaccines, CDC guidance, surges, and more. The updates run around 30 minutes to offer both a big picture perspective on the virus and an individual level to help make sense of the headlines.
8—Healthcare Executive Podcast
Why Listen
The Healthcare Executive Podcast has been in play for 18 months discussing topics that matter to healthcare leaders. We believe our audience can relate to people who have done well in navigating the complex world of healthcare to make it work for people. The show features those who have reduced disparities and made mental health a priority. And for the busy professional, host Chris Coraggio keeps the episodes quick and sharp.
9—StartUp Health NOW
Why Listen
Both Revel and Novu were startups that evolved with each stage of business growth, which is why sharing startup stories can benefit others. The StartUp Health NOW podcast sheds light on the good, bad, and interesting when growing a healthcare business. These insights don't just apply to startups. These days corporate leaders reap the rewards for entrepreneurial thinking within their department. The StartUp Health team profiles bold, forward-thinking companies. You'll receive tangible tips and loads of inspiration from people who have reimagined health and wellness.
10—The Alliance of Community Health Plans (ACHP) Healthy Dialogue Podcast
Why Listen
Ceci Connolly talks with experts from inside the industry who work in various roles in care delivery on the ACHP's Healthy Dialogue Podcast. Community health plans know the way to make a difference starts at a grassroots level. This podcast is about practical solutions that involve accessibility, affordability, and equity. The dialogue delves into the social determinants of health. The learnings that stem from this podcast support the people who roll up their sleeves, work collaboratively, and want to make healthcare better for everyone.
Bonus—RadioRev
Why Listen
Of course, no list is complete without Icario's own podcast, RadioRev. If you like action, collaboration, and results—this healthcare innovation podcast is for you. This podcast showcases where the paradigm has already shifted for the better in healthcare. This dialogue is about health engagement at its peak—like reaching the top of Mount Everest. This high-level discussion involves a whole new level of doing better to make your members better.
---