2020 has been a chaotic year both for plans and their members. In the midst of the COVID-19 pandemic, many members aren't engaged in their health. Throughout the spring, 46% of plans suspended all non-COVID communications. Although member communications have restarted, most members say they still aren't feeling loved or supported by their plans. In a recent J.D. Power study of commercial health plans, nearly half of members (48%) said their plan has not shown concern for their health during the pandemic.
This enrollment season, members who feel isolated and overwhelmed by the pandemic and dissatisfied with their plans will likely fall into two categories:
Members who are unhappy but stay with their current plan because they don't have the capacity to switch—putting your CAHPS and HOS scores at risk
Members who are so dissatisfied that they leave their current plan, increasing churn rate and, in turn, impacting the plan's brand value, risk adjustment and profitability
Plans already feel the pressure of double-weighted CAHPS measures for satisfaction and experience, and CMS' guidance that CAHPS will go to a quadruple-weighted set of Star measures only increases their importance. So as we approach open enrollment this year, taking steps to ensure member satisfaction and retention is an even more urgent priority.
Here are 3 steps you can take to engage members, improve member experience, and reduce churn.
Empathize With Your Members
The J.D. Power survey of members also revealed that only 36% say their health plan acts in their best interest always or most of the time. Now more than ever, plans need to recognize what members are going through and find ways to connect with them. Start with empathy. Put yourself in your members' shoes and support them with the resources, tools, and information they need and want.
For example, stay-at-home orders have kept people at home—away from their friends, family, and daily routines. Isolation can have profound effects on mental health, especially for seniors. Ahead of open enrollment, your plan has an opportunity to serve as a valuable connection point for members, sharing tips on how to avoid stress and loneliness and reminding them of the mental health services available to them.
If pandemic concerns are preventing members from seeking out needed care, remind them of your telehealth offerings and include clear instructions and a contact number to encourage adoption.
Now is also a great time to remind members about programs like Silver Sneakers to get them active—or medication review services to relieve the stress of prescription management. Show your members you're committed to more than just their premiums by focusing on health and safety and providing them with tools and information to help them navigate these uncertain times.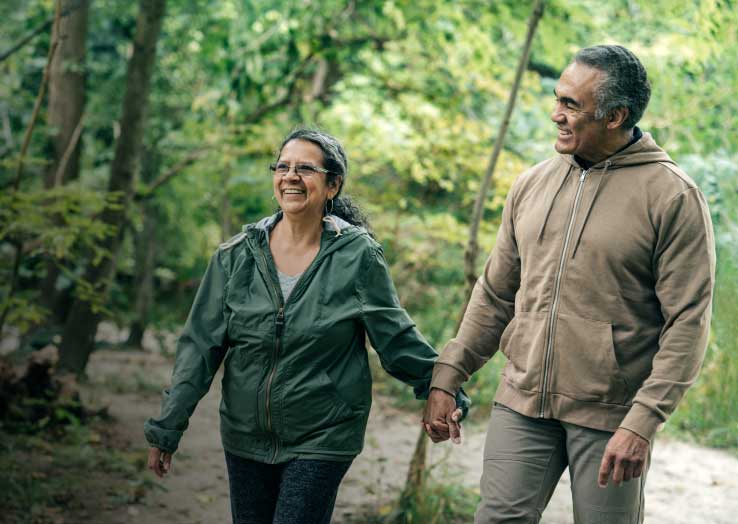 The Quest for Member Satisfaction: Improving Experience & Reducing Churn
Follow the clearest path to boosting member experience, ultimately leading to higher CAHPS scores and better health outcomes.
Get eBook
Focus on Quick Wins
With only weeks until open enrollment, you might think there's little you can do to impact member satisfaction and retention this year. But there are still ways to move the needle and do so quickly.
For example, Icario's Rapid Response Engagement Solution enables you to share crucial pandemic tips and resources with members and can be launched in a couple of weeks. And our Member Satisfaction Solution can specifically identify those members who are frustrated or confused, then proactively connect with them to keep them informed about and engaged in the benefits you provide, removing unpleasant surprises and reinforcing that your plan cares about them.
Meanwhile, our Healthy Connections for HOS Solution sends members an 8-week series of engaging, podcast-like IVR calls with uplifting, relatable content on physical and mental wellness. Having these consistent touchpoints helps members feel less alone and strengthens their affinity for your plan. It can also improve their perception of their health, impacting key HOS measures. On average, 85% of members rate their physical health as improved, and 84% rate their emotional health as improved after the program.
Optimize Your Member Engagement
According to the J.D Power study, proactive efforts by health plans to engage with members drive significant improvement in overall customer satisfaction. Well-designed engagement programs can develop a more trusted relationship with members, leading to increased brand affinity and loyalty.
Take a look at your member communications to ensure you're getting members the most relevant information in the channels they prefer. Right now, the right information might be accurate, up-to-date information about COVID-19, or information about the community resources available to them through your plan. The right channels will depend on the member and may range from mail to email to text messages.
Optimizing your communications drives real, measurable results. One plan with an Icario member engagement program cut attrition nearly in half, which drove significant acquisition savings and increased revenue.
Remember, now is a key time to focus on member satisfaction and retention. With a meaningful member engagement program, your plan has the opportunity to enhance the member experience, reduce churn, and increase retention. What's more, an engaged, satisfied member is a lower-cost member likely to not only stay loyal to your plan, but also refer new members and use lower-cost health services.