Amazon, Berkshire Hathaway, and JP Morgan Chase & Co. announced on June 20th that Atul Gawande will lead their new healthcare venture. Gawande has worn many hats throughout his career including surgeon, professor, staff writer at The New Yorker, and best-selling author.
The announcement comes 6 months after the three unveiled a new partnership that would address healthcare for their employees in the U.S., providing individuals and their families with simplified, high quality, and transparent healthcare.
Although the basic concept of self-insurance for corporations is not new, the way in which these three corporate icons plan to roll out the new plan could have impacts across the entire healthcare industry, including changing health engagement forever.
Experts describing the new venture have outlined ways in which the company plans to use technology to improve health engagement, provide better health outcomes, and reduce the costs of healthcare overall. While the actual strategy has yet to be determined, what's clear is that Berkshire Hathaway CEO Warren Buffett, JP Morgan CEO Jamie Dimon, and Amazon CEO Jeff Bezos are creating the equivalent of a "learning lab" with the goal of achieving the Triple Aim of healthcare by applying integrated approaches to simultaneously improve care, improve population health, and reduce healthcare costs per capita.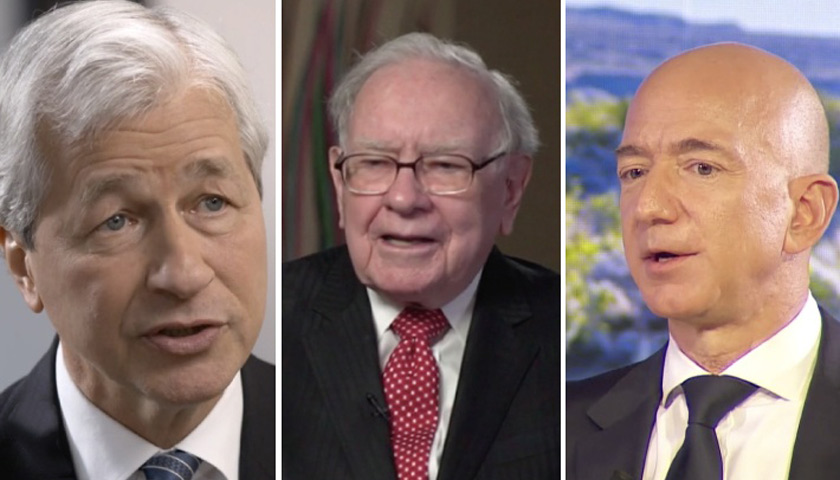 Here are three ways we predict the Amazon Effect will disrupt health engagement.
1. Providing Personalized Healthcare
The new company plans to use big data to provide personalized healthcare for its employees, improving the choices and options available, and driving stronger health engagement at every stage of the healthcare continuum. This could, some predict, even go as far as insourcing medical care or working with Amazon's Whole Foods to provide healthier food choices within company cafeterias. Plans to improve wellness programs related to smoking and obesity, as well as increased access to telemedicine have already been announced.
Given Amazon's enormous influence on the way in which consumers engage with and purchase products, data driven healthcare will likely be a major force in the tactics used to reach and influence employees. Personalized healthcare focused on health engagement and the use of specific individual data to drive precision engagement should be easier, given that each company will have access to unique aspects of every employee.
2. Creating a Holistic View of Health
A holistic view of each person, one that includes information about lifestyle choices as well as demographics like age and education, will help set the stage for creating personalized healthcare messages using preferred channels. The ability to customize and improve health engagement in a precise, targeted manner will be enormous, given the combination of Amazon's customer experience expertise and the availability of individual data.
3. Encouraging Healthier Lifestyles
Data won't only be used to improve health engagement to encourage healthier lifestyles for the million+ people employed by Amazon, Berkshire, and JP Morgan. The plan also includes finding ways to improve treatment for chronic conditions and also end-of-life care, from lowering the costs of prescriptions to reducing the instances of preventable chronic conditions.
The expertise of the three companies in engaging and motivating people to act will undoubtably create significant innovation around the techniques used to engage and influence individuals in their own health.
It should also be noted that an emphasis on telemedicine will also reduce the costs of healthcare as simpler conditions can be treated online. Oscar, another insurance company looking to disrupt the industry, has already made huge strides with this approach, offering members around-the-clock access to free televisits with physicians, free annual checkups, and major incentives based on data received from wearables.
Berkshire Hathaway CEO Warren Buffet has said that…
"the ballooning costs of healthcare act as a hungry tapeworm on the American economy."
The premise behind this company, so new that it doesn't yet have a name, is not merely another attempt to use technology as a way to simplify healthcare and health engagement. The three organizations plan to base their approach on a foundation of data, virtual technology, and what they're calling better "customer engagement."
It's possible that Amazon, with its technology and customer experience expertise, combined with Berkshire's insurance knowledge, and JP Morgan's banking connections, could create a new model for healthcare. Once proven, this model might be rolled out to other employers. If it works, it will be a major industry disruptor.
---