What You'll Learn
The key to unlocking positive healthcare outcomes.
Communication has changed. As a human, it's pretty difficult to be unreachable. We now have the ability to reach people nearly anytime and anywhere because of the rise of mobile devices that keep us connected. Whether it be a phone call, an email, or a text message – all of these communication methods can be accessed easily from the same device.
Embracing personalized communication.
When we consider how health plans and providers are communicating with people, it's interesting that the methods most commonly used and the way that people want to connect are totally at odds. Personalizing communication either isn't embraced, or the data is so disparate that it's impossible to begin with.
For example, why is it that a letter is sent in the mail to a member when their preferred method of communication is text messaging? A letter in the mail is an antiquated and ineffective communication avenue for many people. Plus, when we're talking about health, most people would agree that they prefer near real-time results and don't want to wait by the mailbox in order to take action if their health is at risk.
At Icario, we believe that healthcare communication should follow an individuals' preferred method – whether that be direct mail, a telephone call, a text message, or something else. When communications are personalized to fit individual preferences, it will naturally incite action. In order to move people to action, health plans and providers need to change their tactics, follow a new set of rules, and meet people where they are: on their smartphones.
Telephone Consumer Protection Act (TCPA) Exemptions For Healthcare
For health plans and providers, the thought of texting members is an attractive idea, but is often met with reluctance because of the strict compliance and privacy regulations that surround the industry. Because of this, healthcare typically takes a conservative approach to communicating with their members that often yield mediocre results. The role of texting in healthcare is one that many organizations haven't embraced because of many misconceptions that plague the industry. But the truth is, texting members is permissible.
While the Telephone Consumer Protection Act (TCPA) does restrict a significant amount of telemarketing activity, most of these restrictions don't apply to healthcare. In 2015, the FCC clarified its rules applicable to healthcare organizations, clearly confirming that texting is permissible as long as two broad requirements are met: 1, the member has provided prior express consent, and 2, the text message delivers a "healthcare message."
Prior Express Consent: An individual's provision of his or her cell phone number is effectively an invitation to be contacted at that number, as long as the calls or texts are limited in scope to the purpose the number was provided in the first place.
Healthcare organizations can rely on the voluntary provision of a cell phone number as constituting prior express consent under the TCPA.
Meaning, if someone has provided a telephone number to their health plan or provider, they can be contacted via text at that number on their mobile device.
Now for the second requirement, that the text message delivers a healthcare message, the FCC has provided clear guidance on what is a healthcare message:
The text concerns a product or service which is health related
The text was sent to individuals with whom the healthcare provider has an established healthcare relationship.
The text concerns the individual healthcare needs of the patient recipient.
A few practical examples of appropriate healthcare messages include:
Exam Confirmations
Appointment Reminders
Healthcare Education
Health Assessment Information
Lab Results
It's worth noting that the FCC specifically excluded other types of messages, including text messages related to accounting, billing, or other financial content. We mention this because it's important to understand all of the healthcare exemptions, so we recommend reviewing all of the clarifications and partnering with a trusted health action platform with TCPA compliance expertise to ensure compliance.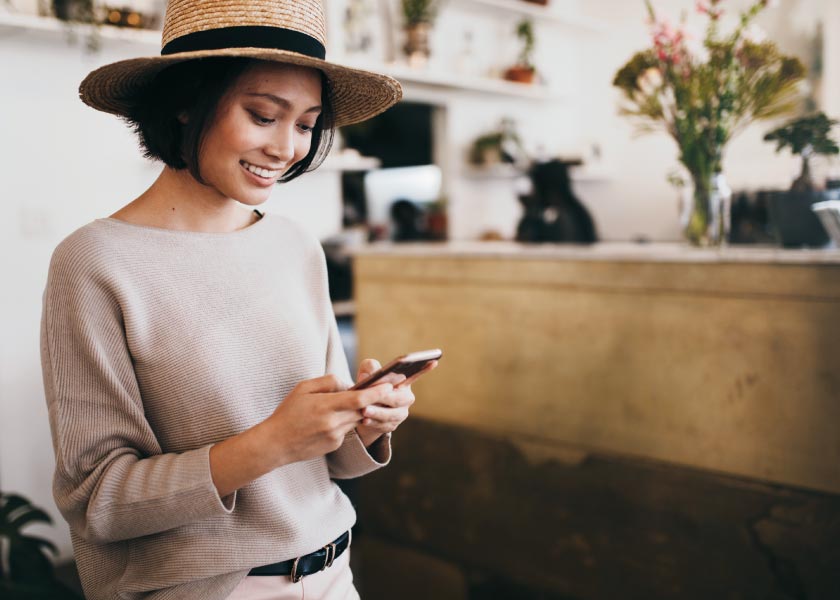 Texting as a Health Action Tool
Texting members is a huge opportunity to reach more people and drive stronger health action. Many studies support this point, including a recent one that found text messages have a 98% open rate and a 45% response rate. Compared to email with open rates that often fall below 20%, engaging members via text is an opportunity healthcare organizations don't want to miss.
In fact, the best reason to start texting members has to do with the strength of the communication channel itself. Simply put, text messaging is proven to be the channel in which people across all generations are most likely to see messages and take action.
Whether someone is a Millennial or a member of an older generation, people want to communicate via text when it comes to healthcare. It may go without saying that Millennials—digital natives by birth—prefer texting as their primary form of communication. But what about the preferences of Baby Boomers?
AARP reports that 70% of adults over 50 have a smartphone. Not only that, but 9 in 10 of those adults say that they use their smartphone to send and read text messages.
Older generations have more confidence in healthcare organizations when it comes to texting, versus social media sites or membership organizations.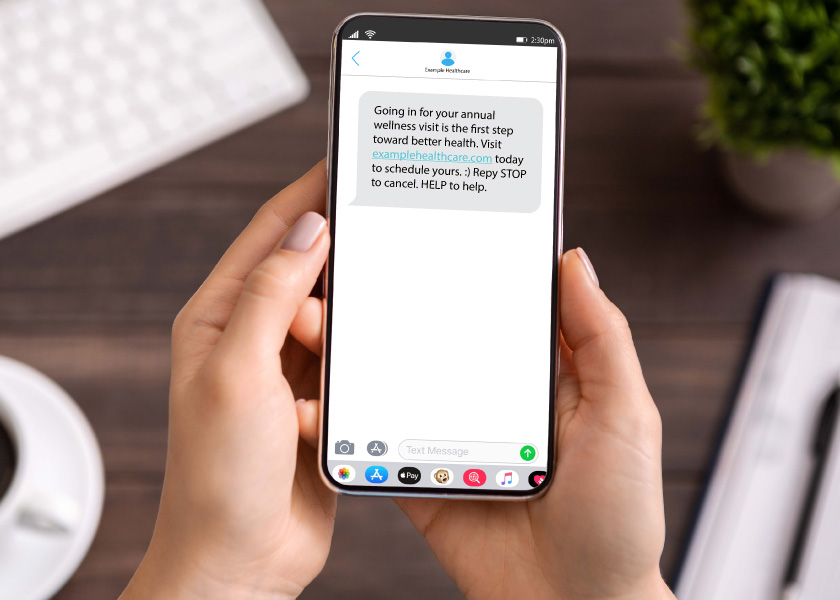 We can no longer assume that older generations aren't embracing the latest forms of communication and technology because research is telling us otherwise. The point is that many Baby Boomers do text, they respond well to inbound text messages, and they trust healthcare organizations to do it right.
At the end of the day, texting may be the most effective tool for health plans and providers to drive stronger, more effective health action. It's widely used across generations, proven to yield exceptional results, and permissible for most messages. You may need to re-examine the rules regarding the use of text messaging and explore the possibilities of the most universally accepted health action tool available.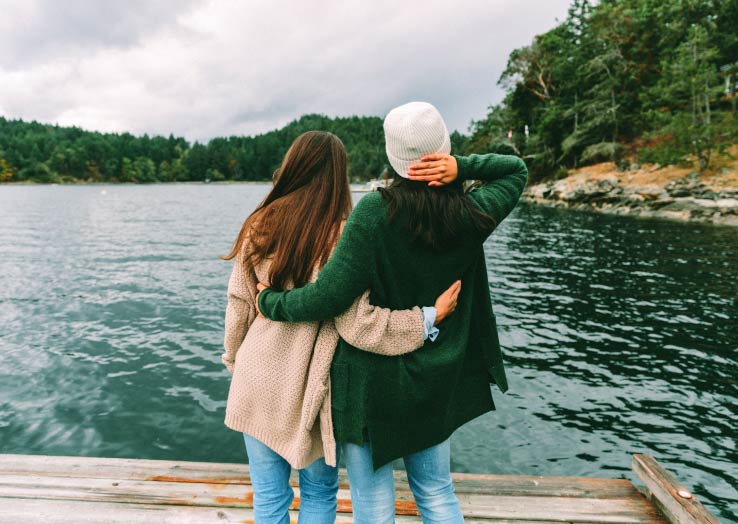 Still looking for more of the latest insights on health action?
Sign up for our newsletter so you never miss a thing!
Get Newsletter