One of CMS' many regulatory changes in response to COVID-19 was postponing the HOS survey to late summer (and, at this point, it is still expected to occur).
Here's the good news: This presents a new window of opportunity for your plan.
In a normal year, the HOS survey would already be underway. But this year's delay affords you additional time to reach out to and engage members before the survey begins.
And it's especially crucial that you do so now, when your members may be facing increased isolation—and its mental health effects—during the pandemic. You can support your members and impact HOS scores via telehealth services and Icario's HOS solution.
New Telehealth Allowances Enable 2020 HOS Activities
Members who may be struggling with their physical and mental health during this time don't have to go it alone, thanks to increased access to telehealth.
Many of the Star measures that rely on HOS data for their rating don't require members to be physically present in a clinical setting. For example, HOS activities like C04 and C05, members' impressions of their physical and mental health; C06, monitoring physical activity; and C17 and C18, evaluating fall risk and assessing bladder control, can still occur via IVR or through visits conducted via telehealth.
Fortunately, thanks to CMS' recent expansion of telehealth services and relaxation of technology requirements for those visits—for example, allowing a provider to use FaceTime or Skype with a patient—virtual visits are more accessible than ever during these times.
In fact, a recent survey found that 50% of doctors are now seeing patients via telehealth, up from 18% just 2 years ago. Two other recent surveys suggest seniors are open to using telehealth and give it high marks when they do.
Bottom line: What you do now can still have a significant impact on member health and the upcoming survey—as well as your 2022 Star scores.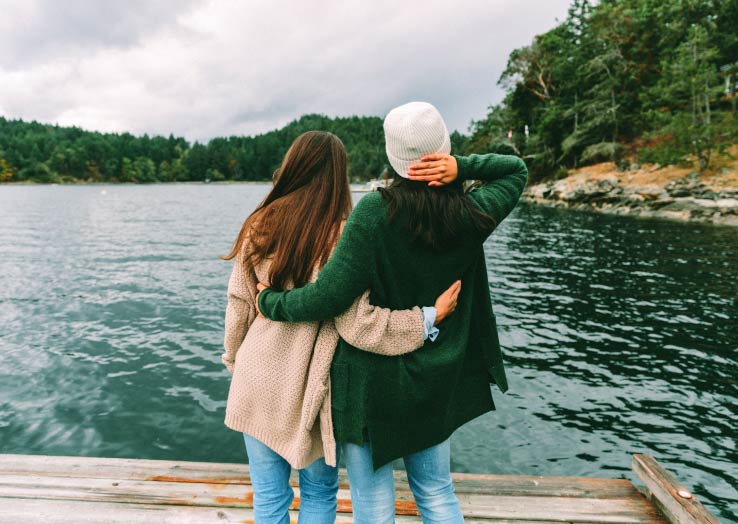 Still looking for more of the latest insights on health action?
Sign up for our newsletter so you never miss a thing!
Get Newsletter
Icario's HOS Solution Helps Plans Impact HOS Scores, Even in a Small Window
Looking for a way to meaningfully engage your members and see a measurable impact on key HOS measures during this short window of opportunity? Our HOS solution empowers Medicare Advantage members to improve their health—and perceptions of their health—with an 8-topic series of engaging, podcast-like phone calls.
Featuring uplifting, relatable content on physical and mental well-being, these calls provide an ideal way to connect with your members during this pandemic. With the calls for social distancing and shelter-at-home orders, Medicare members may be more isolated than ever and facing greater mental health risks—especially those who were already feeling isolated before the pandemic. That's exactly where our HOS solution can help.
And because the program utilizes both outbound and inbound IVR, plan members can engage with the program whenever it's convenient. If they miss one of the calls, they can call back at a later time or date to receive the information.
Members are rewarded for starting and completing the program, and perceptions of their physical and mental health are measured before and after.
Several leading health plans have leveraged the program to engage members and impact HOS scores. Participation is strong—More than 70% of members who enroll and complete the first topic also complete the final topic. And the results are overwhelmingly positive:
91% of enrolled members rate their physical health as improved
89% of enrolled members rate their emotional health as improved
95% of enrolled members say they would recommend the program to a friend or relative
And when asked, "What did you think of this week's message?" 96% of enrolled members rate the topics as excellent or good.
In short, Healthy Connections for HOS impacts key HOS measures while building stronger relationships with members—which is especially important during this challenging time, when members may be experiencing higher levels of stress, isolation and dissatisfaction and may be more critical of their plan.