When we think about beloved consumer brands, health plans never make the top of the list. While companies like Starbucks or USAA reap numerous benefits from their customers' deep and lasting brand loyalty, members simply don't care about their plan's brand. In fact, NPS Score data regularly ranks health insurance plans at the bottom when it comes to customer advocacy.
While an individual's health is deeply personal, making member experiences feel anything but impersonal can be challenging. Members often describe their interactions with health plans as confusing, hard to navigate, and overwhelming.
Gaps in communication, poorly designed incentives, and social determinants of health (SDoH) barriers are just a few reasons members feel disconnected from their health plan. This often creates a snowball effect—when people feel no connection to a brand, it's much easier for them to consider other options.
The release of 2024 Medicare Star Ratings proves that CMS is doubling down on member engagement, driving gap closure for everyone. As they create pressure for MA plans to become more accountable and do more for all their members, the good news is that greater brand loyalty will be a natural side effect.
Digital-First to the Rescue
Health plans can learn from other industries that have excelled at building strong customer loyalty. Financial services brands like USAA and retail juggernauts like Starbucks have become experts at creating digital-first experiences that demonstrate deep knowledge of their customers. That knowledge is then used to deliver personalized, powerful experiences that engage and retain customers, transforming them into brand advocates.
When designed effectively, a digital-first strategy can remove barriers to care, streamline communication, and create highly personalized member experiences that improve important member KPIs, health outcomes, and plan profitability. Brand equity goes hand in hand with the best member experiences, and is incredibly important for Medicare plans, where open enrollment each year encourages a "shop-and-switch" mentality.
Taking health brand experiences from impersonal to personal requires three main digital-first strategies. At Icario, we call these: Know Me. Meet Me. Move Me.
Strategy 1: Know Me
A "Know Me" mentality means doing the homework. Getting to a deep, personal understanding of each member and member segment requires the right combination of whole-person data and behavioral science. Using that combination to its best advantage results in relevant and meaningful experiences that drive trust between plans and members.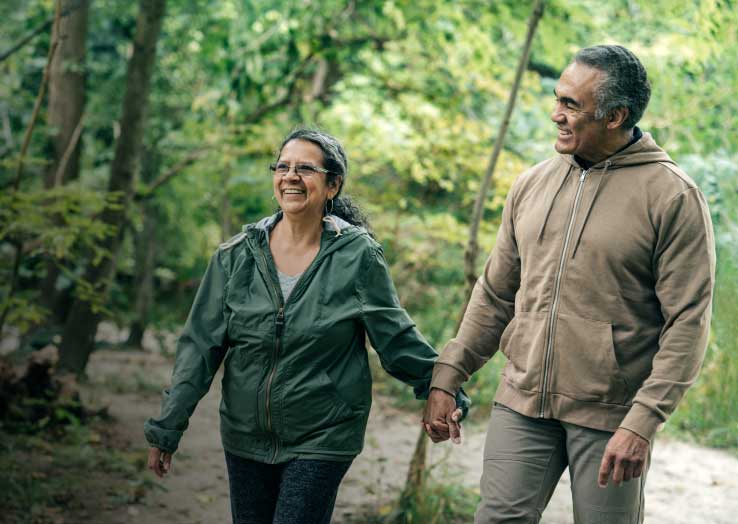 The Quest for Member Satisfaction: Improving Experience & Reducing Churn
Follow the clearest path to boosting member experience, ultimately leading to higher CAHPS scores and better health outcomes.
Get eBook
It's important to identify categories of individuals with the highest risks of churn. This includes unengaged members, members with SDoH barriers and/or knowledge gaps, and, of course, members who are ready to switch plans now. Health plans can overcome these barriers, re-engage members, and reduce abrasion by asking more about each member, including:
What motivates them?
What are their preferred communication channels?
What obstacles do they face?
What is their perception of their health?
More knowledge means that plans can make much more accurate predictions regarding member behavior. And better predictions always result in higher member engagement.
Strategy 2: Meet Me
An important point to make is that digital-first does not mean digital-only. While digital-first channel strategies are usually cost-effective, member experiences must also deliver the right message, at the right time, and in the right way. That's what "Meet Me" is all about.  
According to Salesforce, 76% of consumers prefer different channels depending on the context of the message, and healthcare is no different. Expectations that brands will understand people's wants and needs make it even more important to meet them where they are, in the channels they prefer.
While traditional channels like mail, Interactive Voice, and live agent will always have a place in the mix, health plans are famously behind when it comes to implementing digital-first, "Meet Me" strategies. Our industry lags in creating digital environments that use native apps, online portals, chatbots, and SMS tools to their best advantage, improving member accessibility and creating dynamic interactions that can evolve on a real-time basis as needed.
Strategy 3: Move Me
Significant member experiences break down barriers and motivate members to take the next best action for their health. That's what "Move Me" is grounded in. The hallmark of a data-driven, longitudinal experience is fully integrated, personalized, and continuous engagement—not a one-and-done approach to close gaps in care. 
In addition, longitudinal experiences are characterized by:
Real-time data that informs timely, personalized touchpoints and interventions.
Predictive modeling that prioritizes the next best health action.
Communication methods that overcome obstacles, including SDoH, accessibility, literacy, and other barriers.
Rewards and incentives that are personalized to a member's individual needs and wants.
Health experiences are never finished. Whether scheduling an annual preventive care visit or filling an important medication, each member's health journey always has a next best action. A deeply personalized experience doesn't just create touchpoints and interactions that are relevant today. These next-generation member experiences are longitudinal, informed by whole person data, and naturally adapt as members—and their needs—change. 
Create Brand Loyalty with Digital-First Strategies
Successfully implementing Know Me, Meet Me, and Move Me hinges on delivering what matters most to your members. It means creating seamless, personalized member journeys that keep them engaged, loyal, and satisfied with their health plan. The result is members having greater connections to your brand and lower rates of member attrition. That's why embracing digital-first will help you not only meet but exceed expectations and build brand loyalty that translates into enduring relationships between you and your members.
---