With the April 1 release of the 2020 final call letter, CMS has finalized updates for Medicare Advantage plans to expand supplemental benefits, revise certain Star measures, and increase the use of encounter data in calculating risk. Does your plan have a strategy in place to adapt to and take advantage of these changes?
Here's what you need to know about these key new updates, and how to address them as you prepare your 2020 MA bid:
Supplemental Benefits Expansion
Although supplemental non-medical benefits were included in last year's call letter, their late addition meant that many plans didn't have time to include them in their 2019 bids. Now, in 2020, this guidance has been expanded, giving MA plans the opportunity to cover nontraditional benefits that address social determinants of health, such as healthy food programs to ease food insecurity or transportation initiatives to make it easier for members to get to the doctor.
In addition, CMS gave plans greater flexibility to offer certain benefits only for groups with specific conditions—for example, covering the cost of monitors for members with diabetes, or fresh produce for those with heart disease.
With these new MA benefits, plans can focus more on proactive, preventive care to keep members healthier, reduce hospital admissions and readmissions, and prevent higher care costs down the line.
And the good news is, as health benefits evolve, so can the rewards and incentives that promote them. In fact, a rewards and engagement program can be a great way to educate your members about any new supplemental benefits available to them—and motivate them to take advantage of those services. The key lies in knowing how to effectively engage your members—and connect the right members to the right benefits.
So, as your plan dips its toe into the water with supplemental benefits, make sure you've got a solid engagement strategy in place.
One final note: With this new guidance from CMS, we expect non-medical benefits to become increasingly key for MA plans that wish to stay competitive and maintain a sterling reputation going forward. However, if you're a pioneer in offering supplemental benefits, adverse selection risk can certainly be a concern—so an effective risk adjustment strategy is essential. (More on that later.)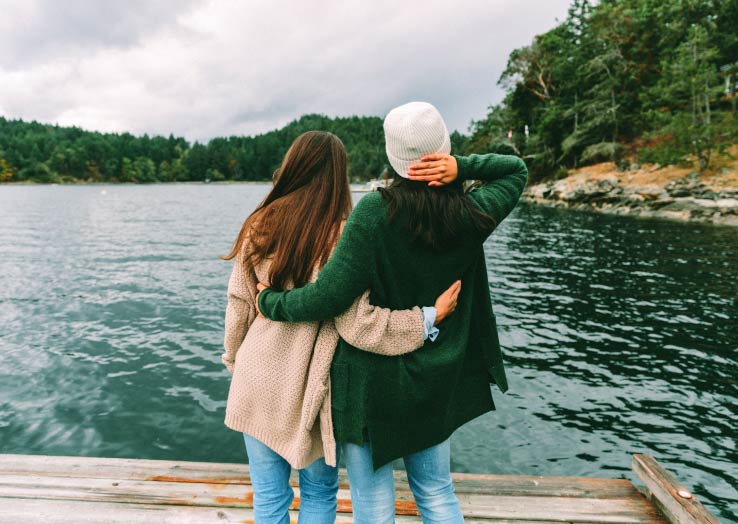 Still looking for more of the latest insights on health action?
Sign up for our newsletter so you never miss a thing!
Get Newsletter
Star Measure Changes
In addition to the expansion of supplemental benefits, CMS also made changes to a handful of Star measures, including:
Measure C16: Controlling High Blood Pressure
This measure will be temporarily moved to a display measure. In the meantime, CMS expects plans to continue to focus on improvements in this area for the health and wellbeing of their members, so keep paying attention to this measure—and don't remove it from your rewards program; it will be back in 2022.
Measure C07: Adult BMI Assessment
This measure will be permanently removed beginning in 2020. Electronic health records have enabled nearly all plans to make great strides in performance in this measure, so its reliability has declined and CMS no longer believes it's useful to track.
Permanent exclusion of I-SNP members from the denominator of HOS measures
CMS will be excluding beneficiaries enrolled in Institutional Special Needs Plans (I-SNPs) from the Health Outcomes Survey (HOS) baseline beginning in 2020. For plans, this will have a small effect on the amount of outreach required for HOS.
New display measure: Transitions of Care
After patients are sent home from the hospital, plans are expected to provide documentation of "patient engagement" (office visits, in-home visits, telehealth, etc.) provided by the primary care practitioner within 30 days after discharge. Though this measure won't affect your Star ratings this year, it's likely to become a Star measure in 2021 or beyond. So keep an eye on it, and consider: How can you better collaborate with providers to engage members? How can data be better shared and leveraged to engage members?
New display measure: Follow-up After Emergency Department Visit for Patients with Multiple Chronic Conditions (Part C)
Similar to the previous display measure, this is another one that has a strong chance of becoming a 2021 Star measure. Intended to assess follow-up care provided after Emergency Department visits for those with multiple high-risk chronic conditions, this measure asks plans to document follow-up care provided within 7 days of the ED visit.
Proposed new C Measures related to Pain Management
In an effort to address the opioid crisis, CMS is supporting non-opioid pain management therapies that may lead to new Part C Star measures. If approved these new measures would likely be introduced in 2021. So again, for now, keep an eye on this one—and consider how to engage your members to improve chronic pain management.
Proposed new C Measures related to Patient Reported Outcome Measures
Like existing measures C04 and C05—improving or maintaining physical and mental health—CMS is considering adding more patient-reported outcomes in future years. Topics under discussion include assessments of change in mobility, depression and change in depression, patient activation or engagement in the treatment process, physical activity, health-related quality of life, goal achievement, cognitive function, pain, social support, and more. For plans, this means there's even more reason to continue investing in member engagement and satisfaction—powerful tools for improving outcomes and impacting members' attitudes about their own health.
Encounter Data in Risk Adjustment
Another significant change in the 2020 call letter is CMS' updates to the risk adjustment model, including an increased use of encounter data.
While encounter data—information about members' medical conditions documented by providers and hospitals—has contributed to risk score calculations since 2016, CMS now wants to increase the amount of encounter data used from 25% to 50%.
The other half of the risk score calculation will come from claims data, submitted to CMS via the risk-adjustment processing system, or RAPS.
Many MA plans have fought this change, arguing that encounter data is often inaccurate, inappropriately lowering risk scores and leading to lower MA payments.
However, given this change, it's more vital than ever that your plan has an effective and accurate risk adjustment strategy in place.
Beyond chart chasing, in-home visits and data-mining, you need to motivate your members to get to the doctor and complete their Annual Wellness Visits (AWVs).
Why AWVs specifically? These visits represent a key opportunity to identify hierarchical condition categories (HCCs), which help determine risk payments from CMS. If your members aren't going to their providers, traditional data-centric approaches simply can't capture HCCs accurately. We recommend taking a member-centric approach, incentivizing members to complete their AWV and empowering them to have a productive visit.