On October 30th, the Centers for Medicare and Medicaid Services (CMS) issued Part II of the 2022 Advance Notice of Methodological Changes for Medicare Advantage. Parts I and II have historically been published in December or January, and as late as February, respectively, as the proposed announcements are required to be issued at least 60 days prior to the first Monday in April. With the challenges created from the COVID-19 pandemic, CMS released Parts I and II much earlier. There is consideration around publishing the Rate Announcement earlier in 2021 to give plans more time to prepare their bids. With this time frame in mind, CMS is on track to release the Rate Announcement in the January/February timeframe.
Part I of the 2022 Rate Announcement was released on September 14th, 2020 and primarily focused on risk adjustment changes. Under the CY2022 proposal, CMS will calculate 100% of the risk score using the 2020 CMS-HCC model. This means that 100% of risk scores will now be based on Encounter Data (EDS) and FFS claims. CMS proposes to end use of RAPS inpatient diagnoses to supplement encounter/EDS data, and to end the blending of encounter data-based and RAPS-based risk scores. This proposal is expected to increase revenue a quarter of a point.
There are several changes announced through Part II. The CMS 2022 Advance Notice proposes an increase of 4.82% to the National Per Capita MA Growth Percentage, which is not as large as the increase from the 2021 Final Announcement of 5.62%. This ultimately translates into a new rate 2.82% rate increase. The Advance Notice reaffirms changes announced earlier in 2020 that pertained to removing cutpoint guardrails, expansion of the hold harmless for improvement measures, and application of the extreme and uncontrollable circumstance policy for calculating the 2022 Star Ratings (for which almost all plans qualify). In addition, the Medicare Plan Finder (MPF) Price Accuracy measure was re- specified and will be transitioned off the display page and into the 2022 Star Ratings as a new measure. CMS will continue weighting it as a process measure with a weight of 1.
There are several non-substantive changes to 2022 Star Ratings which permit additional data sources as part of the measure.
Controlling Blood Pressure (Part C). Modification to the requirements for out-of-office readings to allow readings taken by a member with any digital device for the 2020 measurement year.
HEDIS Measures and Telehealth (Part C). Modifications were issued to the following measures that enable the greater use of telehealth (telehealth, telephone visit, e-visit, virtual check-in) in identifying those excluded from the Star Rating due to advanced illness:
Rheumatoid Arthritis Management
Breast Cancer Screening
Controlling High Blood Pressure
Comprehensive Diabetes Care
Colorectal Cancer Screening
Osteoporosis Management in Women Who Had a Fracture
Statin Therapy for Patients with Cardiovascular Disease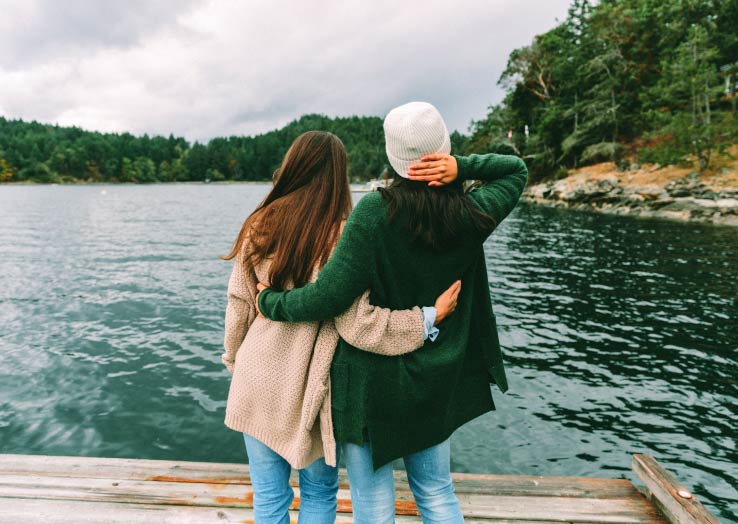 Still looking for more of the latest insights on health action?
Sign up for our newsletter so you never miss a thing!
Get Newsletter
CMS also proposed several changes to existing Star Ratings. One important change relates to Statin Use in Persons with Diabetes (SUPD) (Part D) which changed the index prescription start date for the SUPD measure to at least 90 days prior to the end of the measurement year. This means that beneficiaries are included in the SUPD measure calculation if the earliest date of service for a diabetes medication is at least 90 days prior to the end of the measurement year. This is important as this measure moved from a weight of 1 to 3 in the most recent Star Ratings.
In addition to non-substantive changes above, any substantive changes made must remain on the display page for at least two years. With this in mind, Controlling Blood Pressure will be delayed and remain on the display page and used in calculating 2023 Star Ratings. In addition, Plan All-Cause Readmissions will return to the display page for 2022 and 2023 Star Ratings and used in calculating 2024 Star Ratings.
There are several market trends worth noting that will influence future strategy. Plans that lost at least half a Star did so by losing ground on Part D. Star reductions were a result of Part D losses at a rate of almost three to one compared to Part C losses. Separately, plans that increased at least half a Star did so through a balanced approach with a cause ratio of .84 to 1, reflecting a Part C and D improvements trend in a near 1 to 1 ratio. At a corporate level, five parent companies accounted for 45% of all declining plans. Of note, these five parent companies hold more than 60% of the market share of all MA enrollment nationwide, and accounted for 86% of net enrollment growth between 2015 and 2018.
In testing new approaches and concepts, CMS is soliciting feedback on two new measure concepts. The first, Provider Directory Accuracy, is a new proposed Star Rating that considers the percent accuracy of plan information. The second relates to the potential for including a COVID-19 vaccination measure on the display page for potential Star Rating inclusion. Concurrently, CMS will test 2022 CAHPS survey questions related to COVID-19 vaccinations similar to those related to flu vaccines.
The Advanced Notice continues to reinforce CMS' commitment to telehealth and enabling engagement while creating accommodations to support the hardships created by COVID-19. Personalized messaging continues to be critical to drive member health action that improves outcomes and is accretive to Star Ratings. With COVID-19 a central focus, health plans will also need to prepare for future changes, measures, and ratings centering on managing changes during the pandemic and programs critical to member health and prevention. 
---