At Icario, we define health equity as everyone having the opportunity to attain their full health potential. In fact, improving health equity is central to our mission to make the world a healthier place, one person at a time. Because health equity, at its core, requires an understanding that everyone has unique needs and, more importantly, deserves to live their healthiest, happiest lives.
More and more, leading health plans are applying a health equity lens to their benefits and programs, increasing their accountability in the communities they serve. In addition, with an expansion of flexible benefits and reimbursement structures, plans can proactively address social determinants of health (SDoH) as a core part of their healthcare strategies.
The first step in achieving health equity is acknowledging that disparities and inequities exist in healthcare, and that the recipe for success can't be boiled down to one single action. Read on to learn how we can infuse health equity into everything we do and expand our efforts toward creating a world where everyone has the opportunity to be healthy. 
Addressing Inequity: The World's Deadliest Disease
Health equity is a key focus for the healthcare industry. To underscore its importance, CMS recently made equitable care a part of its framework, and 58% of healthcare providers listed health equity as a top priority.
Let's explore the key elements needed to drive health equity. We'll cover stats, strategies, and case studies for the first ingredient, providing hope and opportunities for health plans to continue to drive change. Want to go in-depth on all four? Download The Health Equity Recipe: 4 Ingredients For Health Plans To Break Barriers And Address Disparities.
Let's dive in and make a difference.
Key Ingredients:
Personalized Communications—Bake Cultural Competency Into Your Outreach
Address SDoH Barriers—Establish a Community Connection
Connect the Dots—Prioritize Prevention & Wellness
Challenge Biases—Assumptions Have No Place In Health Equity
Ingredient #1: Personalized Communications—Bake Cultural Competency Into Your Outreach
If you understand the message, you're more likely to take action.
In deploying D-SNP HRAs with a national health plan, data from one New York City ZIP code indicated that 98% of members spoke English. However, language-specific targeting revealed this wasn't the case. The plan developed materials in Spanish and other relevant languages to reach members with essential communications and improve trust.
Making all content easy for members to understand is important for outreach materials. Crafting messaging with the member in mind, and deploying them through the right channels, are crucial first steps for nudging people toward better health.
Mix In The Right Channels
Make members a part of the conversation—segmenting based on preferences and connecting equity to engagement.
In healthcare, effectiveness and efficiency matter. Intelligently matching the right messages, channels, and outreach sequences to each individual drives the right health actions to improve equitable outcomes.
Multi-Channel Checklist:
Paper Mail
Live Agent
Interactive Voice
Texting
Email
Data plays an accelerating role in tracking and improving member outreach. People want and respond to different communications depending on the message. A health action platform can create an experience built entirely on data and analytics, primary and secondary research, and modeling. These elements combine to set the stage for efficient and robust member outreach.
Content, frequency, and delivery must work together to increase engagement and avoid member abrasion.
Whether connecting members to care, providing education, or seeking information, having a basic understanding of which channels are preferred can help guide the next steps. Then, using those channels in orchestrated and fluid ways will ensure you spark engagement.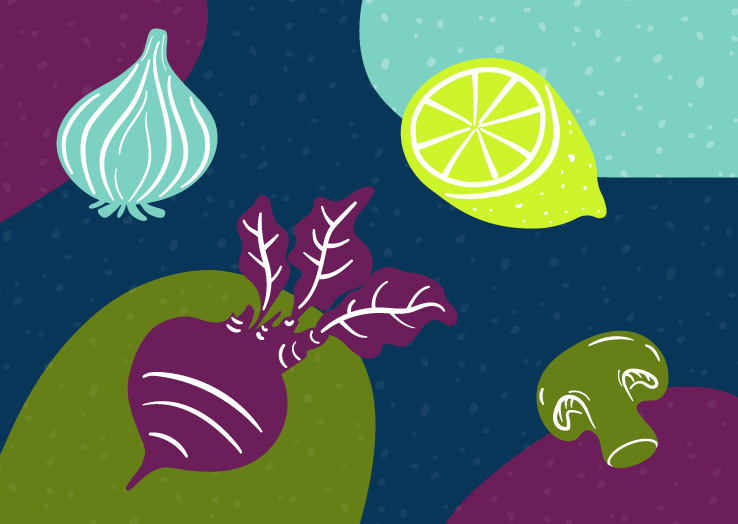 The Health Equity Recipe: 4 Ingredients for Health Plans to Break Barriers and Address Disparities
Break barriers and build trust, connection, and empathy alongside members on their journey to better health outcomes.
Get eBook
Sprinkle Behavioral Science Into Your Strategy
Everyone thinks they're different. They're right.
Fostering a humanized, empathetic, and personalized experience is critical to engagement. Technology enables healthcare to progress, but we're still playing catch up to retail in the consumer experience.
Starbucks excels at the consumer experience. When you open the app, an image of your customized beverage is displayed. It's unique to you. This tailored experience builds loyalty.
Behavioral science needs to be a core component of your member engagement strategy. These insights promote positive action in a way that accounts for how people think and act. This evidence-based approach provides health plans with the right mix of facts, personalization, and motivation for its members. The result of behavioral-oriented engagement is that communications don't turn people off from their health plan. Instead, they engage and are motivated to take action to improve their health.
Everyone has a unique healthcare story. Data helps us be an important part of that story and gives us the opportunity to create experiences that address each individual's challenges, interests, and values.
Learn More About The Other 3 Ingredients
Download our new eBook, The Health Equity Recipe: 4 Ingredients For Health Plans To Break Barriers And Address Disparities, to dive deeper into solutions, strategies, and statistics that help connect healthcare with the people who need it.
---