Mergers in healthcare illuminate healthcare's future. We examine deals from three areas of healthcare: long-standing insurance providers, growth-stage health services, and two large hospital systems. We also excitedly expound on the recent fusion involving us: Icario.
We analyzed the unions utilizing three criteria: significance, health improvement, and outlook to provide insights on how these combined entities evolve healthcare.
#1—Centene & Wellcare
At the start of 2020, Centene and WellCare completed their $17.3 billion megamerger.
Significance
WellCare brings a Medicare platform that extends Centene's robust Medicaid offerings. The combined entity creates the largest Medicaid provider in the country with 12.3 million members. The merger positions Centene as the fourth-largest payer in private Medicare, serving more than 23 million members in all 50 states.
Health Improvement
With its size and scale, Centene stated its new infrastructure improves affordability, access, quality, and coordination. Achieving these goals means an increased investment in technology and a localized approach to healthcare. Centene's plan emphasizes preventive measures by utilizing predictive analytics for chronic diseases.
Outlook
The merger flexed its aggressiveness and bases a future on reaching as many beneficiaries as possible with a wide variety of options. Expansion will also involve increased government partners. The political landscape in 2021 in regards to the ACA could affect Centene on the exchanges.
Notably, the merger could reduce competition among managed Medicaid, Medicare Advantage, and plans on the ACA marketplace, as argued by the American Hospital Association.
#2—Teladoc & Livongo
In August 2020, Teladoc Health and Livongo Health inked a deal valued at $18.5 billion that spans the spectrum of health via virtual care.
Significance
The merger is the third-largest for a U.S company in 2020 thus far. Teladoc is a pioneer in providing virtual physician visits, where employer clients pay a monthly fee. Livongo brings hardware and software that offers digital coaching to help prevent and manage chronic conditions. Together they will cover over 70 million people.
Health Improvement
Livongo's chronic care management strategy, combined with Teladoc's telehealth capabilities, delivers whole-person care on a long-term basis, utilizing a comprehensive medical network. The complementary capabilities focus on every interaction with a patient. This starts a longitudinal relationship with the patient, bringing together multiple professionals, digital assets, and data science to support the consumer. It empowers patients by offering access to clinicians from their own homes, on their terms.
Outlook
COVID-19 has catalyzed virtual visits and remote patient monitoring, evolving patient experience with the healthcare system. Livongo and Teladoc made their first cross sale to Guidewell Health. They now add Livongo's service to support their 50,000 members.
Notably: Telemedicine continues to grow. Questions focus on its profitability and accessibility of these new technologies. People with age-related disabilities may lack the technical know-how to access telehealth.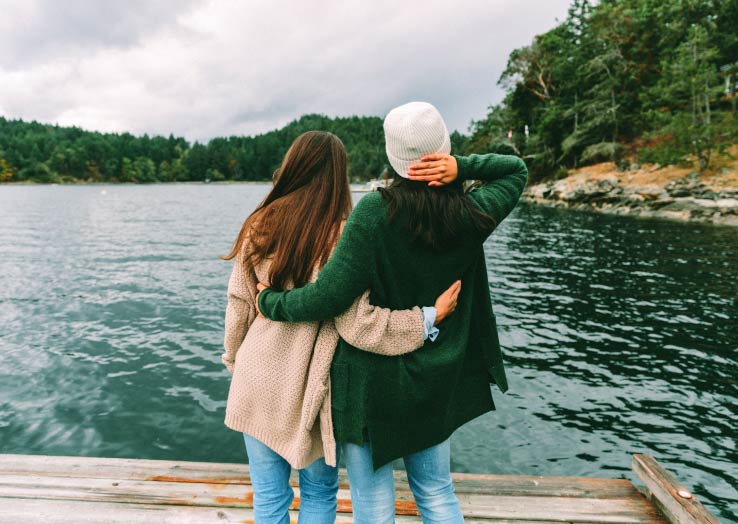 Still looking for more of the latest insights on health action?
Sign up for our newsletter so you never miss a thing!
Get Newsletter
#3—Sanford & Intermountain
On October 26, 2020, Sanford Health and Intermountain Healthcare signed a letter of intent for a partnership. The merger into a $15 billion health system expects to close next year, pending government approval.
Significance
The partnership results in the nation's sixth-largest health system, employing 89,000 and operating 70 hospitals, 435 clinics, and 336 senior care facilities. Both systems cut a wide cloth across the Midwest and Southern Rocky Mountains. Systems will keep current names with Intermountain Health as the parent company. This deal continues the consolidation trend even during a pandemic.
Health Improvement
The entities position this merger as something that was not forced because of a financial need (both registered net profits in the first half of 2020). They state the economies of scale will hasten the success of their digital and delivery of value-based healthcare. The partnership calls attention to providing accessible, quality care for rural communities. For example, Intermountain's "digital hospital" brings together 50 services, ranging from infectious disease to neonatal care that serves a wide geographical area. They will also continue to advance genomic medicine, senior care, global clinics, and affordable insurance.
Outlook
A merger gave Sanford and Intermountain size and scope. It also offered resiliency against COVID-19, the economy, and possible policy changes. The business of healthcare is difficult—this deal helps sustain operations, innovate, and advance patient care, signaling that providers not only need to survive but thrive.
Notably, academic research shows that hospital mergers lead to higher prices and limited improvement in care quality. Last year, Sanford also tried merging with UnityPoint before calling the deal off.
Bonus—Revel +NouvHealth (Now Icario)
Two healthcare technology innovators merge to create a formidable health action platform for healthcare organizations.
Significance
The merger establishes Revel and NovuHealth as the largest technology company focused on member engagement for healthcare organizations. The software, tools, and methods bend the cost curve because of the quantifiable wellness results.
Health Improvement
The united companies bring a whole-population solution to reach members who need healthcare interventions the most. Equally, they will drive low and moderate acuity members to action with personalized engagement. They succeed by motivating the hardest to reach, non-compliant consumers to complete important health actions
Outlook
This merger is about advantages ranging from technology to regulatory compliance. In 2021, the combined teams of sales and marketing, customer experience, operations, and product teams will operate in growth mode and add resources.
Notably: The new portfolio serves more than 50 healthcare organizations, including seven of the top 10 largest health insurers in the United States, representing more than 65% of all members in government programs such as Medicare and Medicaid.

---