As of October 2022, more than 91 million people were enrolled in Medicaid and CHIP. The special continuous enrollment provision implemented during the COVID-19 pandemic meant states couldn't automatically disenroll members, and numbers grew.
Now it's been three years since Medicaid enrollees have had to think about recertifying their eligibility to maintain benefits. In fact, some have never been through the process at all if they were new to the plan during the public health emergency (PHE).
But continuous enrollment will end on March 31, 2023, and the Department of Health and Human Services (HHS) estimates a period of heightened member churn. Specifically, the agency estimates 8.2 million people currently on Medicaid will become ineligible for benefits, and 6.8 million who still qualify for coverage will be automatically disenrolled if they don't complete recertification. Those with limited English proficiency (LEP) and disabilities are particularly at risk for loss of coverage.
It's up to health plans to engage with their members to educate them on what needs to happen if they're at risk of being disenrolled. The goal: Determine which members can't automatically be re-enrolled through the ex parte process and educate them on what to do to maintain their benefits.
Here are the top five questions related to this process to help you smoothly transition your members.
1. What are the key dates related to Medicaid redetermination?
March 31, 2023: Continuous enrollment ends per the Consolidated Appropriations Act, 2023. This spending bill was passed on December 29, 2022, and includes phasing down enhanced federal Medicaid matching funds through the end of 2023.
This phased approach gives plans the chance to re-enroll eligible members or introduce them to applicable ACA Marketplace options. Notably, a record number of people—more than 16 million—signed up for ACA Marketplace coverage during the most recent open enrollment period.
April 1, 2023: States can begin terminating members from plans and start to unwind from the special provisions.
May 11, 2023: Both the COVID-19 national emergency and PHE will end May 11, 2023, per the January 30, 2023 announcement from the Biden-Harris Administration. States will have up to 12 months to 'unwind' from pandemic-era measures and restore normal enrollment and eligibility requirements.
2. Can we text our members?
Yes. In its January 23, 2023, Declaratory Ruling, the Federal Communications Commission (FCC) clarified the confusion many plans have expressed regarding the use of texting for Medicaid enrollment updates.
Per the FCC: Declaratory Ruling provides guidance to federal and state governmental agencies and their partners to enable them to make Medicaid enrollment calls and send text messages without violating robocall and robotext prohibitions.
In 2015, the FCC clarified its position on health plans texting their members under the Telephone Consumer Protection Act (TCPA). According to the FCC, the TCPA allows healthcare entities to send text messages related to the member's enrollment in the health plan if the member provides a mobile number. This includes appointment reminders, education, and post-discharge follow-up communications. However, texting related to billing or financial content is not allowed.
Many health plans have expressed confusion about whether texting members is permissible and have shied away from using it. But this is a missed opportunity to engage with members via what's arguably the most effective communication channel available.
3. What can Medicaid plans do to start?
Now that we have clarity on the transition dates and timeframes ahead, plans can run through the ex parte process to auto-enroll eligible members if they haven't already started. This will give you a clear view of which members won't automatically have their coverage renewed and who will need clear guidance on the steps they need to take to maintain or transition their coverage.
Having updated contact information is the key to any successful outreach effort, and many plans have worked with Icario on these efforts. This often requires data enrichment to obtain more accurate addresses and phone numbers.
Member outreach should include a cadenced approach that focuses on engaging the right members with the appropriate message versus blasting a general message to all contacts each time. Not all members need to worry about being disenrolled. A well-crafted educational campaign will build trust and move members toward completing the Medicaid recertification process.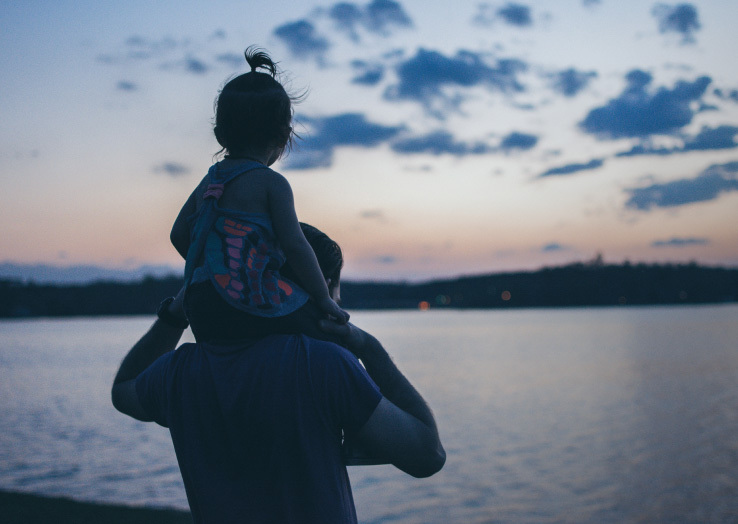 Medicaid Redetermination Checklist
Develop a solid strategy to address the unwinding of the PHE and ensure eligible individuals maintain their Medicaid coverage.
Get Checklist!
4. What are the best practices for engaging with members?
As you work to provide direct support to members who need to re-enroll, consider how to reach them using a variety of methods. This will include leveraging specific resources available on a state-by-state basis.
For example, some MCOs and states have partnered with community health centers to enlist workers for boots-on-the-ground outreach. They go door-to-door to talk with people or set up information tables in grocery stores, churches, or other community gathering places. Creative approaches like these can help 'reach the unreachable'—the members who don't use digital communications or whose contact information is completely missing.
Icario is working with plans now to develop outreach strategies that use multi-channel communications to reduce member abrasion. This can incorporate texting, phone calls, mailers, and email to reach members with easy-to-understand advice. One overarching principle here is that communication should be in a member's identified preferred language whenever possible.
5. What if we have D-SNP members?
The redetermination process also applies to Dual Eligible Special Needs Plan (D-SNP) members, as many will need to requalify for Medicaid even if they stay on their Medicare plan. Health plans that serve these members can help them keep this designation and maintain coverage through the outreach tactics described above.
Additionally, consider the role of caregivers when building messages for your D-SNP members. These family members or guardians may ultimately be the ones to receive communications and complete the recertification process on behalf of the member.
The Path Ahead
The Medicaid Redetermination process will be a hurdle for both plans and members to overcome. Barriers related to social determinants of health (SDoH), such as lack of access to technology and low English proficiency, can make it incredibly difficult to reach particular audiences. However, setting your outreach strategy early and using consistent communications to build trust goes a long way toward helping members take the required steps toward continued coverage—and better long-term health.
---