Hearing the words "member abrasion" uttered within the walls of a healthcare organization is enough to send chills down your spine. It's a scary concept. Not just because your members are going dark, but because we, as healthcare organizations, drove them there.
By definition, abrasion means wearing down or scraping away, insinuating that it's not a person's choice that this is happening—it's caused by an outside force. And in the case of member abrasion, that outside force is healthcare organizations.
We can do better. Healthcare can learn to surprise and delight, build trust, and create member experiences people want to engage with. Learn Icario's top 4 tips to avoid the scariest thing in healthcare engagement—member abrasion.
Tip #1
Call when people want you to. Or don't call at all.
Everyone has personal preferences unique to who they are. Some people buy newspapers to get their dose of daily news while others tune into podcasts. That's the beauty of the world we live in now—we've got options. The same is true for healthcare communications, it's not all about direct mail or live agent calls anymore. Although these channels are still incredibly effective for some populations, text messaging, email, and interactive voice calls are expanding healthcare's outreach options.Leverage them to reduce member abrasion.
Further, knowing what people like and how they like it is key to keeping members engaged. People want to feel like their circumstances matter (because they do), so knowing when they want their communications is just as important. That means sometimes no matter how badly you want to make that reminder call during dinner, your chances of driving action are higher if you send a morning text.
Tip #2
Adopt a strong data strategy that's friendlier than Casper!
At the core of an effective engagement strategy is high quality, complete member data. More and more healthcare organizations are understanding the power of healthcare consumer data and are working to utilize that data for the best outcomes possible.
If the data you are using is incomplete or siloed across your organization, you aren't getting a complete picture of your members. This means you may be engaging the right people, but it's likely you are sending the wrong types of messages at the wrong time. This leads to unanswered calls, ignored text messages, and papers in the trash—the very thing you don't want. By establishing a data strategy, you can eliminate the pain, learn from the insights you glean, and talk to members more personally.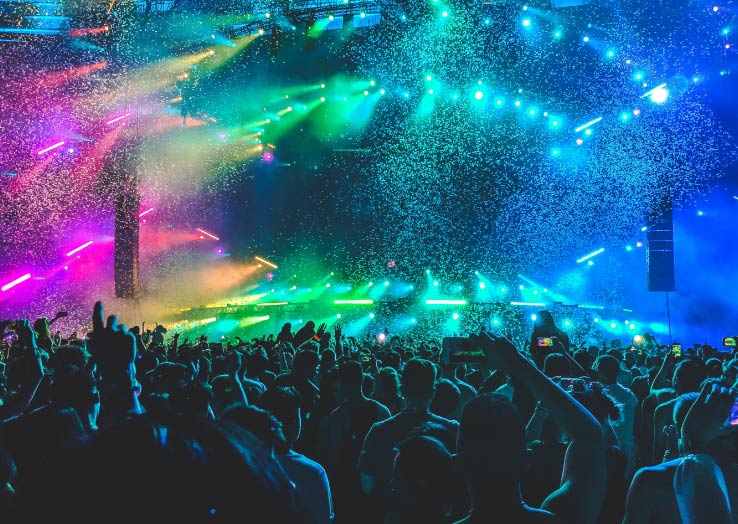 7 Forces Impacting the 2022 Health Engagement Experience
Explore how successful healthcare organizations can set the tone of their own outreach to play to an audience of one.
Get eBook
Tip #3
Don't try to fact people into action. Tell a compelling story instead.
Matt Swanson, a behavioral researcher and human design expert, puts it quite simply, "Facts don't convince people." For the majority of the population this is absolutely true—facts and figures don't motivate people to take action or change their behavior. In fact, they could cause more harm than good, ultimately driving people further away.
Swanson goes on to say, "Facts and evidence aren't personal—they don't have any concrete meaning for an individual." But stories do. Telling a clear, concise, and compelling story will always have a much greater impact on behavior.
It's important to know the difference between people and what matters to keep them engaged. There's a lot you can learn about people by varying your messages to discover what kind of story compels someone to action. Once you understand what matters, you can tailor the stories you tell to have the most influence. And better yet, when your call to action is clear and it resonates, people have the confidence to take action on their own.
Tip #4
Use incentives strategically. Otherwise you'll get ghosted.
We've found that rewards & incentives work extremely well for specific populations. So if you find that incentives are working well to drive action, embrace them, but don't let the incentives run the show. What we mean is, use them strategically. Don't use them every time and don't up the ante with every outreach because your members will catch on and soon they won't engage unless there's a bigger and better incentive.
Instead, get to know your members and create value based on individual preferences. The value of a member completing a health action goes beyond a reward, it's about individual health. Help your members live a healthier life by tapping into what matters most to them, don't default to generic rewards—they'll eventually start ignoring you.
We challenge you this spooky season to keep member preferences top of mind. The more you keep your members at the center of your outreach strategy, the less likely you'll experience member abrasion.
Are you ready to embrace personalization as the driving force of meaningful health engagement?
---