Annual Wellness Visits (AWVs) are a great opportunity for Medicare and Medicaid members to connect with their provider about health and wellness during a covered visit. This high-value health action enables providers to establish a personal connection with the patient/member and opens the lines of communication essential for long-term health and the preventive measures that support it.
Not only does this visit include conversations about health history and existing medical concerns or SDoH barriers, but it also lets the provider review medications and immunizations as well as develop a personalized prevention plan. Members can be encouraged to get critical lab tests and take other important health actions, making the AWV an effective gateway for preventive screenings.
In fact, Blue Cross Blue Shield of Rhode Island found members who completed an Annual Wellness Visit were 9x more likely to close other healthcare gaps, such as cancer screenings.
Yet, many members either aren't aware of the need for these visits or choose not to go. Why are people so hesitant to see their physician?
The reasons are many, ranging from a lack of interest if they feel fine to fear of a new health problem to general distrust of the healthcare system overall. Regardless of the reasons, plans and providers need to encourage their members to complete AWVs and begin the process of improving their health. In this way, plans can collaborate with providers to more accurately capture risk and reduce costs.
Here are 4 strategies to drive members to complete their AWVs.
1. Build Trust Through Communication and Education
Relationship building takes consistency and time, particularly if members haven't heard from the plan (or provider) in a while (or ever). It's time to polish that member experience.
Get your communication engine in gear by first cleaning up your contact list, using data enrichment to add missing details. Then you can leverage multi-channel outreach to see whether phone calls, printed/mailed materials, and digital options such as texting or email resonate with members. Personalization is the name of the game to determine what's compelling and moves the needle for each member.
Over time, your engagement strategy can enhance the member experience and build trust through helpful tips and relevant health information. Then, when it's time to remind them about scheduling the AWV, you have a more receptive audience. Now you can educate them on what to expect during the visit and why it's so important they go. As always, your messages and outreach should be tested, analyzed, and adjusted to develop a highly personalized approach that heads off member abrasion.
Using a combination of education and empathy, this plan delivered messages that were targeted to each member's perceived motivation for visiting a physician, boosting Annual Wellness Visits by 10% and increasing preventive screenings.
2. Offer Flexible Options for the Visit
While in-person visits are an excellent way to build a rapport between a provider and a patient, there are many other avenues to consider from a convenience standpoint. COVID-19 has pushed the use of telehealth visits into the mainstream, and many people may prefer this route if they are tech-savvy and prefer to see their provider from home. Other options include near-site clinics, in-home visits, and mobile clinics which go a long way toward showing members their valuable, often-limited time is respected.
3. Mitigate the Impact of SDoH and Health Equity Barriers
Many of your members likely face social determinants of health (SDoH) that make it difficult or even impossible to get to an AWV in any form. This is where your engagement strategy pays dividends. If you've been building a relationship with the member through strong outreach, you may have already uncovered the barriers they face through an online Health Risk Assessment (HRA) and can help mitigate them.
Specifically, if a lack of transportation is a problem, members may find transport services to be a covered benefit within their Medicare or Medicaid plan.
4. Incentivize Visits with Relevant Rewards and Incentives (R&I)
Rewards and incentives can be especially helpful in getting members to schedule and complete an AWV. The chance to earn a gift card or other interesting item can motivate even historically non-compliant members to act. Getting these members to engage in this way gives plans and providers the chance to assess risk and schedule much-needed screenings for people who may have gone years without care.
Annual Wellness Visits: A High-Value Health Action for All Involved
Improving member health is a journey, one that can start with a strong relationship with a trusted provider as well as a positive experience with the health plan. Once these connections are established, it becomes easier to identify the steps members should take to manage existing conditions, get the preventive screenings they need to catch emerging issues early, and better understand how to take care of themselves.
Additionally, these visits are essential for providers tasked with meeting population health goals that start with assessing health and risk. For health plans, the AWV is an important part of improving long-term outcomes through well-managed care, reducing costs for everyone along the way.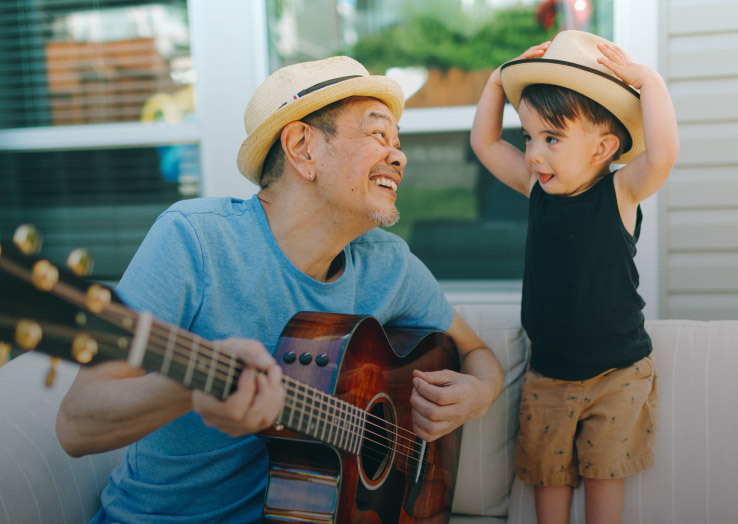 The Untapped Potential of Annual Wellness Visits to Improve Quality & Capture Risk
Discover how powerfully personalized health action programs not only boost annual wellness visits, but improve overall quality scores and close gaps in care.
Get Guide
---