The Health System Will Enter A New Reality With The Public Health Emergency Lifted
After several renewals, most expect the COVID-19 public health emergency (PHE) to be lifted in 2023, which has huge implications for health plans and members. Medicaid/CHIP enrollment has grown by 18.2 million since the onset of the pandemic in February 2020. As part of the PHE, states suspended the need to revalidate members' eligibility for Medicaid.  
It can be a complicated process where the member needs to show that they're in poor health, have low income, or in some cases, both. The process varies widely from state to state, and there is no doubt that many current members will lose coverage—the Kaiser Family Foundation estimates between 5 million and 14 million people will lose Medicaid coverage once the PHE ends.
Players in the managed healthcare field are bracing for what's to come. UnitedHealth Group CEO Andrew Witty recently said that redetermination would be a "huge setback" for the progress made in getting people covered and could lead to members being "dislodged" from the system. In addition, the longer plans wait to help members through this redetermination process, the more frustrating it could become, increasing the risk that members lose coverage.
There's no denying that this will be a considerable challenge but plans that get ahead of helping members through redetermination immediately give themselves the best chance of avoiding significant membership losses.
More On Redetermination:
5 Steps to Help Members Maintain Continuous Coverage During Medicaid Redetermination
Plans Will Work To Improve Clinical Measures, But Member Satisfaction Will Be Key
When 2022 Star Ratings were released last year, CMS allowed plans to choose the better of their ratings from the two years prior to minimize the effect COVID-19 had on accurate reporting and plan performance.
The result? Record-high ratings for 2022, with 68% of plans earning four Stars or higher. But that number dropped to 51% for 2023.
In 2023, health plans will refocus on ensuring members are doing the things that are good for their health and driving quality measure performance for the plan. A good place to start is to entice members to receive annual wellness visits (AWVs) because they've been proven to help drive other health actions if and when needed—one plan found that AWVs make it 9X more likely members will close other healthcare gaps, such as cancer screenings.
Furthermore, Icario's research found that members who get an AWV are 40% more likely to complete health actions than those who don't. These activities include diabetes blood tests, cancer screenings, eye tests, and more. In addition, there will be a significant focus on improving the healthcare experience to reduce member abrasion.
While health plans would like to see an increased focus on clinical measures, CMS raised the weight of Consumer Assessment of Healthcare Providers and Systems (CAHPS) surveys to 4X for 2023 Star Ratings. This means member satisfaction will be one of the most important factors for Medicare Advantage plans in raising or maintaining their Star Ratings. In addition, getting data-driven insights from members—through mock surveys and other tools—will be critical to prioritize operational and member experience improvements that directly impact performance on CAHPS.
More On CMS Ratings:
4 Trends You Need To Know About 2023 CMS Star Ratings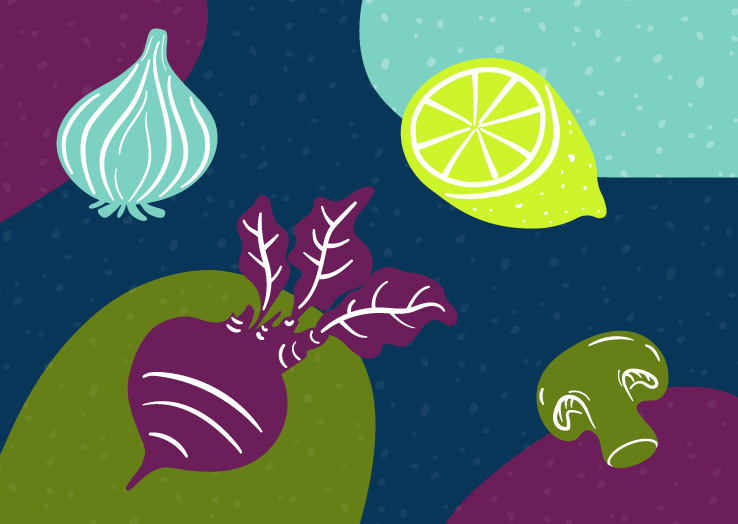 The Health Equity Recipe: 4 Ingredients for Health Plans to Break Barriers and Address Disparities
Break barriers and build trust, connection, and empathy alongside members on their journey to better health outcomes.
Get eBook
Plans Will Need To Get More Serious About Members' Social Needs
The healthcare industry generally understands how social determinants of health (SDoH) impact health equity and access to care, but new regulations and guidelines will help ensure that plans and providers actively address the specific needs of their members and patients.
Starting in 2023, the National Committee for Quality Assurance (NCQA) has adjusted the HEDIS measures with a new requirement for Social Need Screening and Intervention (SNS-E). The measure will determine the percentage of members who received a screening related to social needs and those who received a relevant intervention based on an identified need within 30 days of a positive screening.
The intent of this initiative is twofold: to get health plans to address their members' social needs and to improve the documentation of SDoH data. It's also simply the right thing for plans to do for their members. Many in the industry believe SNS-E will become a Star Rating measure by 2025 or 2026.
While there are a variety of social needs that affect members' ability to receive care, one area where I hope to see significant improvement is access to reliable broadband internet service. Alternative channels to access care increased during the pandemic, and we'll see that continue in 2023, but members need a solid internet connection to take advantage of these services.
The fact is, internet service providers have made minimal investments in improving internet access in certain under-served locations across the U.S. What's promising, however, is that health plans are increasingly offering free or reduced-cost broadband access as a plan benefit for members, which helps alleviate the "digital divide" and gets more members the care they need.
That said, there are many other measures health plans can take to help ensure members' social needs are met. For example, they can offer housing stabilization services to help members find and keep housing; they can devise non-emergency transportation programs to help get members to and from appointments; they can address food insecurity by forming partnerships with community-based organizations that can help provide members with resources, and they can overcome cultural barriers and sensitivities by using a wide variety of languages in their communications with members.
As a concept, SDoH has been discussed for years, but 2023 could be the year when plans start to make significant strides toward addressing them for their members.
More On SDoH:
3 Innovative Ways To Close Gaps In Care & Break SDoH Barriers
Moving Forward
The end of the year is always a good time to reflect on the changes that have occurred over the past 12 months and how evolving market forces will shape healthcare for both plans and members as we look ahead. 2023 will certainly present all of us with new challenges regarding Medicaid redetermination, maintaining member satisfaction and quality ratings, and the role of social needs in providing for and engaging with members.
At Icario, we look forward to continuing to collaborate with innovative plans around the country to shape their offerings in new ways to help members continue their journey toward better health through positive health action.
---