While risk adjustment has always been a significant performance lever for government plans, in recent years, quality has become an equally important business driver, especially with the rise of value-based care.
Forward-thinking plans are integrating their risk adjustment and quality functions—is your plan among them?
In this value-driven climate, plans have naturally begun to gravitate toward increased collaboration, recognizing—and capitalizing on—the natural synergy that exists between quality and risk.
With so much alignment between the two functions, including shared goals like getting more members the care they need and capturing accurate member risk, the old model of operating within distinct department silos just doesn't add up anymore.
If your plan is considering building more collaboration between your risk and quality functions, here are a few things to keep in mind—including potential benefits, challenges, and advice on getting started.
The Benefits of Combining Quality and Risk Adjustment
With so many goals in common—such as getting more members to visit their primary care providers—quality and risk are perfectly positioned to join forces.
And as you might assume, such synergistic efforts lead to better performance—as well as operational efficiencies. Not only can plans align cross functionally to drive quality ratings and eliminate unknown risk, they can also avoid the duplicate efforts and fragmented member experience that can come with independently operating departments.
By aligning quality and risk, plans are able to optimize budget and resources across departments. Take for example Community Health Choice—a non-profit managed care organization (MCO) that serves 400,000 members across Southeast Texas. Recognizing overlapping objectives between departments, as well as where their staff's strengths aligned, Community chose to house risk adjustment within their quality function.
"When we looked at RADV (risk adjustment data validation), it started to look like what we were already doing with HEDIS," said Pam Hellstrom, Chief Compliance and Quality Officer at Community Health Choice. "It just made sense to move risk into the quality department."
By bringing the knowledge of the quality department to its risk function, Community has strengthened the performance of both teams, while eliminating duplication and increasing efficiencies.
At WellCare, one of the 10 largest health plans in the U.S. that serves roughly 6.3 million Medicaid and Medicare members, developing a partnership between risk and quality was a natural choice that happened quite organically. "At WellCare, there's a strong culture of teamwork," said Anthony Allegretta, Director of Quality Improvement, WellCare Health Plans. While WellCare's risk and quality teams have remained independent, they consistently collaborate on joint initiatives, reducing member and provider abrasion through streamlined, interdepartmental processes.
Likewise, AvMed, which serves more than 200,000 members across the state of Florida, has adopted a collaborative approach to quality and risk, capitalizing on the operational efficiencies that come with it. By developing an organized, cross-departmental method for collecting records—then sharing quality and risk data in a universal location that everyone has access to—they have streamlined their provider requests, said Cynthia Weiss, Director of Quality, Accreditation and Wellness at AvMed. Ultimately, this adds up to cost and time savings.
Challenges to Building Better Collaboration
When it comes to developing an integrated approach, it's no surprise that one of the biggest obstacles facing plans is simply breaking down departmental silos. Not only can it be challenging to make changes to longstanding processes and structures—but it can be hard to shift established habits and attitudes. Developing a more collaborative culture within an organization can take time. And getting buy-in from key internal stakeholders—from departmental leaders all the way up the executive chain—is crucial.
For Community Health Choice, an organization with a strong culture of collaboration already in place, their current challenges are more tactical in nature—for example, syncing up quality and risk data repositories. This is a common challenge for plans that store large amounts of data but lack the systems to integrate it. In Community's case, an initiative is currently in place to better align their data and strengthen collaboration.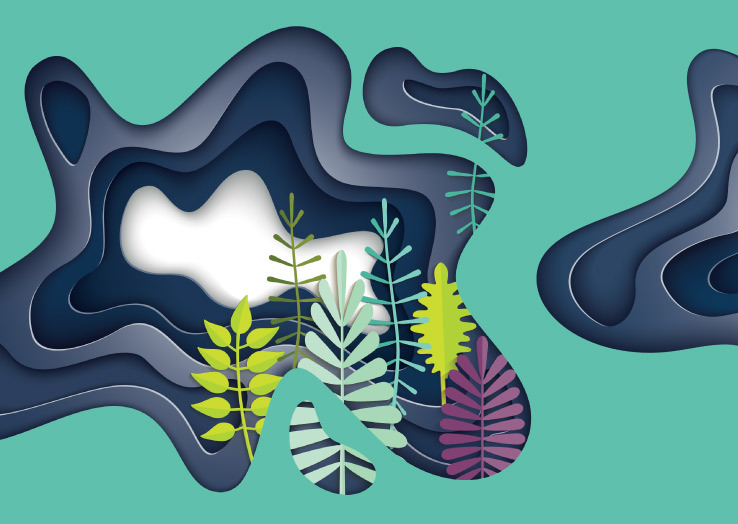 The Great Divide: 5 Strategies to Bridge Healthcare Member Gaps in Care
Learn Icario's secrets to move any population to take healthier actions and close more gaps in care, no matter how unreachable they seem.
Get eBook
Other hurdles for Community Health Choice have centered around the provider relationship, including provider abrasion, medical record retrieval, and educating providers about appropriate coding, which plans need for both HCC and HEDIS documentation. Accurate coding and timely information are key to both risk and quality efforts, and can have a big impact on how successful risk/quality collaboration can be.
However, oftentimes, plans think of risk adjustment as just a finance or a data issue—which isn't seeing the full picture. Efforts to accurately capture risk revenue are largely dependent on getting members to the doctor, closing care gaps, and accurately documenting member health needs. For the most successful HCC documentation, you also need to be thinking about HEDIS measures—something the plan leaders at AvMed understood when creating their current member assessment.
Recognizing that both their risk and quality teams could benefit from making Annual Wellness Visits more productive, they created an assessment that would capture more than just the HCCs needed for risk adjustment.
"Risk and quality designed the assessment collaboratively, so it captures certain HEDIS requirements as well," said Weiss. "Now, the assessments can also be used as medical records, streamlining record collection, and providing valuable data to both departments."
WellCare also recognized that key encounters, like the AWV, could benefit risk and quality efforts alike if members and providers were effectively engaged.
"We have teams that work with providers to help members make and keep appointments with their assigned Primary Care Provider," said Allegretta. "From there, we also work with the provider and the provider's staff to help close all the member's care gaps and have provider reps in the physician offices to talk directly with the member about what steps are needed."
Not only are WellCare's AWVs more productive, offering valuable data to both risk and quality teams, but they provide members with a more holistic healthcare experience, addressing current and preventive care needs.
5 Keys to Successful Collaboration Between Quality and Risk
So how should your plan get started with creating a collaborative relationship between quality and risk? Here are a few proven tips from our forward-thinking plan leaders:
1. Enable Cross-Functional Communication
Whether it's setting up regular interdepartmental meetings or co-locating departments, fostering open, consistent communication between teams makes collaboration easier, especially at larger plans with thousands of employees.
"Having our risk and quality teams in the same building helps build upon our already great teamwork," said WellCare's Allegretta. "Just being able to walk over to someone's desk and have a conversation about what we're working on is invaluable."
2. Share (and even centralize) Your Data
For better cross-functional performance, integrated analytics and reporting are essential. When analysts and other team members are given wider access to plan data—and can approach it with an understanding of both quality and risk—that data becomes far more useful.
For Community Health Choice, giving team members access to interdepartmental data has been a game changer. "It has broadened our impact on the company and allowed us to give more time and attention to the quality and outputs of our data," said Nicole Lievsay, Director of Quality Validation at Community Health Choice.
3. Build a Team of Shared Resources
To increase operational efficiencies and create a unified member experience, consider where your risk and quality programs share objectives—and where they might be able to share resources as well. After all, with so many shared interests between risk adjustment and quality, it often makes sense to align budget and staff to streamline processes and develop stronger teams.
Consider examining where your staff's skills and knowledge overlap. "Look at your staff strengths and see if their strengths help risk and quality more naturally align," suggested Hellstrom from Community.
For example, Community Health Choice has nurses on staff who are knowledgeable about both quality and risk, so depending on the time of year, they can focus on HEDIS or shift to risk. "A couple of times last year when we were up against deadlines, we were able to flex our nurses, and they both became pretty active in HEDIS," Hellstrom explained.
With such an approach, you can not only streamline your team, but also help them work more effectively and efficiently across functions.
4. Start with Small-Scale Pilots
Pilot projects can be a great way to test and validate cross-functional collaboration. For larger plans, especially, completely integrating two departments that have previously been in silos can feel like trying to boil the ocean. Instead, by starting with smaller pilot initiatives that you can stand up quickly, building collaboration can be far less overwhelming.
Plus, you have the opportunity to demonstrate a project's value before rolling it out on a larger scale.
Case in point, AvMed's member assessment, mentioned above, started out as a pilot. WellCare has also seen success with starting small, currently running two new cross-functional pilots: one to engage members to have more productive AWVs, and another to leverage quality efforts to impact RAPS.
"You don't have to do it all," said Allegretta. "Figure out the pilot that's going to give you the most return."
5. Focus on Member Engagement to Drive Performance
Getting members to the doctor is key for both quality and risk—and that interaction (or lack thereof) can have a huge effect on your performance across programs, as well as the health of your members.
A member engagement program designed to motivate members to complete the high-value activities that will have the biggest impact on both their health and plan performance can help. Icario partners with Community Health Choice, AvMed and WellCare to design highly successful member engagement programs, offering members incentives to attend recommended appointments and empowering them with information about what to expect at their visits.
The Future of Integration
As innovative plans continue to become more collaborative and value-based care continues to drive the market, integrating quality and risk is essential for any plan that wants to take (or keep) its place at the forefront of the industry.
And while it can be challenging to break down departmental silos, the benefits for member health, performance, and operational efficiencies are undeniable. As you're working to build more collaboration within your organization, start by keeping an eye out for aligned interests, and joining efforts where there are shared objectives.
And remember, in a high-performing plan, no department can function in isolation.
"Risk adjustment happens to be in the quality department, but it doesn't function in a vacuum," said Hellstrom. "It also overlaps with analytics, finance and IT—so it's very much an interdepartmental program regardless of where it resides."
AvMed's Weiss added, "We don't think of it as a single initiative. When one department sees another doing something beneficial, they work together so everyone can benefit."
A collaborative mindset like this will become industry standard in time, so get started now and stay ahead of the curve. And if you need any help developing member engagement solutions that integrate quality and risk in your organization, don't hesitate to get in touch.