Creating positive member experiences for health plan members is a proven way to boost CAHPS scores and keep members engaged with your health plan. But more importantly, it impacts their investment in their own health. Depending on the population, different challenges present themselves.
For Medicaid populations—those that are historically hard to reach—health plans need to take a different approach based on various social determinants of health (SDoH) factors to foster positive member experiences that lead to higher CAHPS scores.
As individual states focus heavily on CAHPS surveys, here are 3 considerations to make when engaging your Medicaid members that drive CAHPS Scores.
1—Access to Care, Technology, and the Digital Divide
It's hard to have positive sentiments about your health plan when simply accessing healthcare is a hurdle in the first place. There's a lot to consider here. Whether it's providing telehealth options, transportation support, or addressing the digital divide head on, health plans need to understand the layers that complicate Medicaid member satisfaction.
Access to technology is a big consideration and something many health plans are trying to tackle. While many people on Medicaid have jobs and access to technology, the digital divide is growing. And, for those that have state-sponsored data plans associated with their cell phones they may have limited access and data caps, so using their data wisely is critical—they're going to use it in a way that's meaningful to them. This creates a barrier because if their data is shut off, they can't find access to services that could help them.
There's also digital literacy to consider. Someone may have access, but not know how to use it. This, in turn, can negatively impact how a member feels about their health plan benefits because they are struggling to access it in the first place.
Solving for the barriers created by the digital divide will not only lead to higher satisfaction and CAHPS scores, but will boost the number of people able to complete the survey.
2—Personal Barriers Uncovered Through Behavioral Research
Through Icario's innovative field research, we've spent time talking with health plan members in their homes, as well as experts in the field to understand the barriers people face. What we know is that there's no one-size-fits-all solution because the barriers are diverse. Engagement and satisfaction require a personalized approach.
This boils down to getting to the heart of why someone may be satisfied or dissatisfied with your plan. Unlike HEDIS measures that deal in numerators and denominators, CAHPS measures deal in thoughts and feelings. They're highly subjective, which makes them far more difficult for plans to impact. So a solid understanding is key.
This is why personalizing engagement is so important. Learning about people at an individual level through behavioral research will lead to an understanding of what the personal needs are, and, in turn, lead to a better way forward for the member and improved member experiences.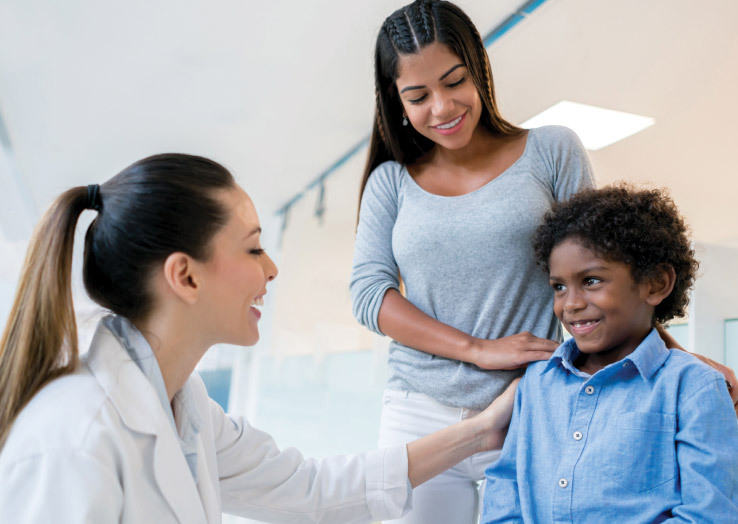 7 Essential Strategies for Engagement and Motivating Medicaid Members
Uncover key tactics to deliver personalized member experiences that not only engage, but drive Medicaid members to meaningful health actions.
Get Guide
3—Empower Through Meaningful Engagement
As mentioned, access to technology and personalized approaches are critical for Medicaid members. Often, they don't have time to impact their health. That's why strategic engagement that empowers is so important to make an impact—every communication matters greatly.
To drive further engagement, we can offer incentives that we know will benefit the individual. We can ask questions that will resonate. We can communicate with people using a channel mix they like, understand, and use frequently.
In order to have the most meaningful impact, innovative health plans are leveraging a pre-CAHPS survey to gauge member sentiment before the actual CAHPS survey goes out. This gives you valuable insights into the pain points experienced by members, and time for you to address any dissatisfaction head on before the real survey rolls around.
How Icario Can Help Drive CAHPS Scores for Medicaid Members
Icario's Member Satisfaction Solution is designed to help health plans proactively address the most common sources of member dissatisfaction—and the measures plans can address directly. We focus on the members who are unhappy and/or unengaged, but engage all members and reward them for completing activities that support their health. The result? One innovative Icario client saw a 33% response rate through a Pre-CAHPS program using a coordinated digital outreach approach, leading to an improved member experience, enhanced member satisfaction, and a positive impact on CAHPS measures.
There's still time to impact your Medicaid CAHPS scores. With only a few months left, Icario can drive engagement that ultimately leads to a boost in CAHPS scores.
---