Knowledge is power, right? It certainly can be, assuming you're able to access the knowledge you actually need from each of your members.
Enter the all-important health risk assessment (HRA). Health plans need access to fundamental and highly personal data about their members as a first step toward building a relationship and ultimately improving health. The problem is many members are unwilling or unable to submit this information, making the process difficult if not impossible. Without the proper data as a foundation for long-term health engagement, health plans cannot pinpoint high-risk members for targeted screenings or identify gaps in care, leading to higher costs for all involved.
Health plans must make the HRA process as easy as possible for members. Yet many fail to do so, resulting in low completion rates. Let's look at the 5 most common blunders plans make as they set out to gain member input on HRAs.
Blunder #1
Using long, rambling surveys that don't respect members' time
Not many people are thrilled at the prospect of saddling up to a lengthy survey, particularly one that seems to have no relevance to their day-to-day lives—much less their health. Some HRA surveys have 100+ questions, which presents an immediate obstacle to obtaining the information needed to make inroads on improving health and outcomes.
Solution
Refine your HRAs to only include questions with high member relevance. A survey that can be completed in just a few minutes not only gives plans valuable information, but it also gives members a sense of having done something positive about their health (particularly if you follow up with a targeted resource based on the responses). In short, streamlined surveys lead to meaningful health programs.
A strong framework is key, which is why the state of California introduced a structured approach to Medicaid HRAs. This has proven successful in achieving high completion rates on a consistent basis.
Blunder #2
Using a narrow communication approach
With the variety of communication channels available today—from email, text messages, and phone calls to mailers and in-person visits—members have developed clear preferences about how they receive and consume information. It's up to you to find out what they are. Many plans overlook the importance of trying different types of messages, communication channels, and delivery times to reach their audiences.
Solution
A little trial and error will go a long way toward determining the right mix of message, channel, and delivery time needed to improve health engagement levels. Bonus: Once you increase members' interest in the content and services you provide, they'll be on the way to improving their health.
Many Medicaid and Medicare plans have achieved notable results with Icario's multi-channel communications. Case in point: One health plan struggling with an unreachable population was able to achieve a 3.5x contact rate improvement of those members by shifting their approach.
Blunder #3
Making assumptions about how your members want to complete their HRA
Like communication preferences, survey completion preferences are varied. Some members like the personal touch of a phone call or even an in-person visit to share information. Others will only input their responses via an online form or paper survey. Just as in every other aspect of life, making assumptions can backfire.
Solution
Enact a test and learn strategy to determine the right approach for your members. Offering a variety of survey capabilities will go a long way toward meeting members where they are and improving their view of the plan's flexibility.
One plan was having limited success with paper surveys. They switched up their outreach and 50%+ of members selected an entirely new channel for completing their HRA.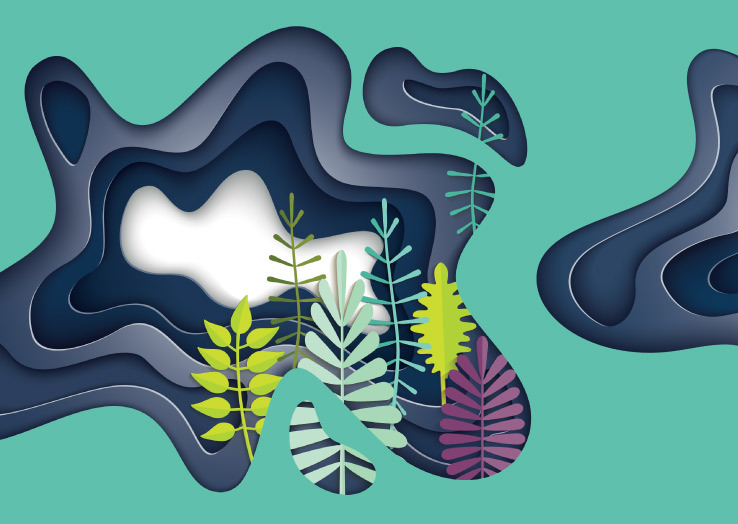 The Great Divide: 5 Strategies to Bridge Healthcare Member Gaps in Care
Learn Icario's secrets to move any population to take healthier actions and close more gaps in care, no matter how unreachable they seem.
Get eBook
Blunder #4
Failing to consider the impact of social determinants of health (SDoH)
There is overwhelming research that tells us that not having sufficient food, housing, access to transportation or internet services, education, and much more (the social determinants of health) has a massive impact on members' overall wellbeing. If you don't know a member struggles with hunger, literacy, or computer skills, you're missing crucial data.
Solution
It's essential for HRAs to include questions (starting with a member's ZIP Code) that assess whether fundamental needs are being met before asking about downstream health issues. Not only does this show concern for the member's circumstances, but it also allows for targeted interventions that can put those facing significant barriers on a path toward a better future overall.
SDoH information can now be embedded into a member's medical record and other health plan systems to give providers valuable visibility to a patient's status. There's even an ICD-10 classification for this.
Blunder #5
Underestimating the impact of a varied rewards & incentives (R&I) program
If you're starting to see a trend when it comes to the error of one-size-fits-all approaches, you won't be surprised to learn it applies to R&I programs too. What incentivizes one person to complete an HRA may not work for another.
Solution
From $25 gift cards to yoga mats and restaurant vouchers, there's something for everyone when it comes to a motivating reward. You just have to analyze your data to determine the best offering for your members.
Icario research shows a $25 incentive drives the majority of behavior. In fact, members who redeem once are twice as likely to complete a second earning activity.
---