The primary goal of healthcare organizations is to help their Medicaid members live longer, healthier lives. One of the best ways to do this is by gathering information from members in health risk assessments (HRAs), then creating personalized programs and care plans on an individual level to improve their health.
The first major hurdle in this process is engaging members. Many health plans find it challenging to reach Medicaid members in the first place. And once they do, it's another beast entirely to motivate people to complete the assessment within 90 days of enrollment, the CMS-required timeline for completion by new enrollees.
Based on Icario's experience running numerous health action programs in partnership with various health plans, we've uncovered 8 surprising mistakes health plans often make that can cause low Medicaid HRA completion rates and 8 best practices to use instead for better results.
#1—Mistake
Creating lengthy, broad surveys that don't speak to the individual
People don't like to waste their time doing things that don't have an obvious personal impact. We can't expect people to fill out a long-winded survey where half the questions have no personal relevance—you'd give up a quarter of the way through it, too.
Solution
Build targeted HRAs that address individual health and include questions relevant to the member. If the survey can be completed in 2 minutes and the information gathered can help the health plan create programs that benefit the unique needs of the member—everybody wins.
The state of California has a very structured approach to Medicaid HRAs that helps give health plans a strong framework for HRAs, which is why they are one of the most successful at consistently achieving high completion rates.
#2—Mistake
Using a one-size-fits-all approach.
Most health plans historically haven't been able to take member communication preferences into account. Different messages, communication channels, and even time of outreach can yield wildly different responses—it's a mistake to assume all members want the same thing.
Solution
Right message, right channel, right time isn't just a "nice to have" when it comes to health engagement—it's a necessity. Knowing where and how to engage members will drive the best results, and help you keep members healthier in the long run.
Icario's multi-channel approach to engagement delivers big results. We reached 12% of a previously unreachable population compared to the contact rate of a health plan the previous year.
#3—Mistake
Doing what's easy instead of what's known.
It's easy to batch-and-blast communications, but you can't expect that to drive any meaningful action. While these members may be new to you, there's still a wealth of non-healthcare data to leverage to make the best engagement decisions. Known information can drive big results.
Solution
Use member data to determine care delivery methods. If you know someone goes to their healthcare provider regularly, leverage that relationship instead of continuing to blast them with emails that they're never going to answer.
By supplementing existing member data with non-healthcare data using data append, Icario was able to achieve 14x higher HRA completion rates in Medicaid in a recent health action program.
#4—Mistake
Making assumptions about your members and their preferences.
Not everyone's circumstances are the same—just because someone has a cell phone doesn't mean they can talk during the day or that they have an unlimited data plan. Making assumptions about how and when people will interact can cripple results.
Solution
Mapping member preferences and meeting them where they are, when they are most likely to be available is key. A test and learn approach is necessary to nail the right mix and yield the strongest results over time.
In a recent Icario health action program people in their 60s and 70s were the most likely age group to engage with text messages.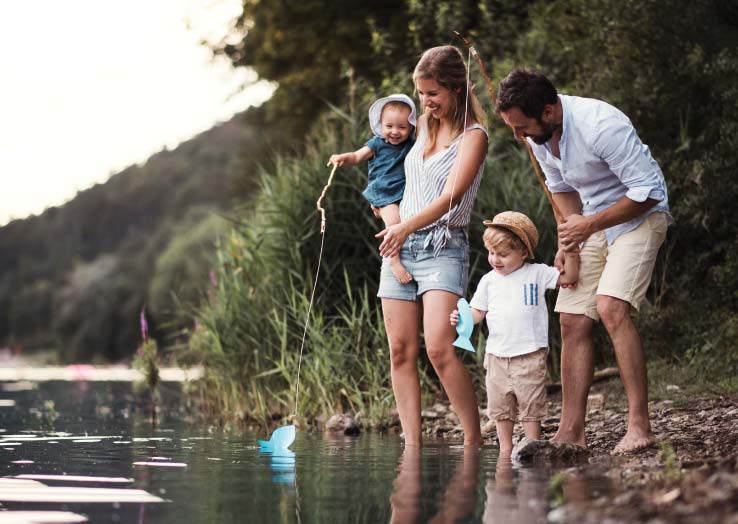 The Impact of Social Determinants of Health Guide
Get Icario's social determinants of health guide to learn state requirements and recommendations to drive member action and improve outcomes.
Get Guide
#5—Mistake
Trying to influence everything instead of having a focused approach.
Attempting to do it all can quickly turn your program into a daunting, unmanageable task. It's not realistic to influence dozens of measures at a time. Health plans that bite off more than they can chew quickly learn that focusing on a few key measures has a more meaningful impact.
Solution
Strategically determine the measures that matter most in your state and create a plan to address them. It's better to make impactful gains in a few important areas than small, insignificant changes across the board.
There is value beyond the core action you are trying to get someone to take. Icario partnered with a health system to drive multiple health actions and of those that engaged, 36% took a secondary health action.
#6—Mistake
Lacking a strategic plan and not following up on completion data.
Why have people complete HRAs if the results are going to be ignored? CMS requirements aside, it's a missed opportunity if a solid strategy isn't designed for following through with HRA completions.
Solution
HRA completion data can dovetail into strategic planning for how to address individual healthcare needs. In advance of the survey, consider how the HRA data will drive new programs and create a plan to make the most of the data collected to help members be healthier.
With Icario health action programs, we see a 94% HRA completion rate —which presents a huge opportunity to use that data to create individualized health action plans that keep members healthier.
#7—Mistake
Thinking your hands are tied by rigid requirements.
There is a significant amount of flexibility with Medicaid HRAs that many health plans aren't taking advantage of. HRAs shouldn't be generalized and should be made available for completion digitally, physically, or facilitated over the phone or in person. You have options.
Solution
Start by creating HRAs that are personalized and circumstantial to individual health. Then, take it a step further to understand the right communication channel, and the social determinants of health and other barriers that may be preventing members from achieving optimal health.
Members are often more truthful with non-human interactions. Icario found that better information was gathered because members felt less judgement by not having to interact with another person when completing their HRA.
#8—Mistake
Not taking advantage of the Medicaid 1115 waiver.
A major challenge within the Medicaid space is how to "normalize" innovation in a highly regulated and structured environment. Many health plans continue to shy away from taking advantage of new opportunities to usher in change—much of which is driven by state Medicaid 1115 waivers.
Solution
Health plans now have an opportunity to work with their state to influence priorities and to leverage new opportunities afforded through new Medicaid 1115 waivers. Adopting a innovation-oriented mindset and working with partners that share the desire and understand the need to drive industry change can create a healthier future for members.
Driving Medicaid HRA completions will always be a challenge, but with these best practices in mind and the right health action program in place, health plans can achieve strong results and improve health outcomes.
---