A primary goal of health plans is to help Medicaid members live longer, healthier lives. One of the best ways to do this is by gathering information from members in Health Risk Assessments (HRAs) and creating personalized programs and care plans to improve their health and overcome health equity barriers.
The first major hurdle in this process is engaging members. Unfortunately, many health plans find it challenging to reach Medicaid members in the first place. And once they do, it's another beast entirely to motivate people to complete the assessment within 90 days of enrollment, the CMS-required timeline for completion by new enrollees.
Based on Icario's experience running health action programs in partnership with various health plans, we've uncovered eight surprising mistakes health plans often make that can cause low Medicaid HRA completion rates.
8 HRA Mistakes & Best Practices For Better Results
#1 Mistake 
Relying On Long, General Surveys That Don't Speak To The Individual
Let's be honest: It's hard to devote time to surveys, especially when they're overly lengthy. We can't expect Medicaid members to want to answer dozens of questions, half of which have no personal relevance. This is a major stumbling block for many health plans.
Solution
Build concise HRAs that include questions relevant to the member, addressing individual health and social circumstances. Icario groups like questions and uses conditional logic to ensure people aren't wasting time on unnecessary topics. If the survey can be completed in two minutes and the information gathered can help your plan create programs that speak to the member's unique needs—everybody wins.
Pro Tip: In working with health plans, Icario has found the average survey length can be reduced by 30%.
#2 Mistake
Overlooking SDoH Barriers
Your members may face food or housing insecurity, transportation barriers, or language challenges. These social determinants of health (SDoH) could impact not only their ability to complete an HRA, but also their overall quality of life daily.
It's critical for plans to capture social barriers so you can meet members where they are and assess their overall health risk. This applies to your general Medicaid population and Dual Eligible Special Needs Plan (D-SNP) members. D-SNP members are typically more likely to face multiple co-morbidities and mental health challenges, so assessment and support are crucial.
Understanding member health equity challenges is a key focus for plans given NCQA's recent introduction of the social needs screening and interventions (SNS-E) HEDIS measure. Now, health plans are expected to follow up with support and mitigation within a month of identification.
Solution
Start by creating HRAs that are personalized and detailed to individual health. Ensure the survey captures the member's ZIP Code and includes questions that determine how well basic needs are being met. This shows your plan is concerned with the member's overall health and ready to work with them to overcome obstacles.
Pro Tip: With Icario's Benefits Care Card, plans can offer targeted and trackable interventions for SDOH barriers like food, transportation, and housing to meet their members' unique needs.
#3 Mistake
Ignoring The Importance Of Digital Literacy
Technology is omnipresent in everyday life, but it doesn't mean all your members can access it or are even comfortable with using it. This digital divide is a growing concern as it limits communication options (e.g., email and texting) and HRA completions. It also impedes members' long-term ability to use telehealth services and access online materials for managing chronic conditions.
Solution
HRAs can be made available for completion digitally, on paper, or facilitated over the phone or in person. If you can assess a member's technological capabilities, you can help them gain access to broadband if needed and have a foundation for future outreach that factors in their technology preferences.
Pro Tip: Icario's Digital Bridge program helps plans educate members on options for free or low-cost devices, broadband solutions, hotspots, and technical support.
#4 Mistake
Making Assumptions About Your Members And Their Preferences
It's easy to batch-and-blast communications, but you can't expect this approach to drive meaningful health action, particularly HRA completions. Everyone is different.
From the SDoH barriers they face to their preferences for how health plans reach them, making assumptions about your members will hamper your HRA results. How you craft the language in your messages, the communication channels you incorporate, and the days and times of your outreach all matter.
Solution
The right message, channel, and time aren't just a "nice to have" when it comes to health engagement—it's a necessity. Knowing where and how to engage members will drive the best results and help keep members healthier in the long run.
Mapping member preferences and meeting them where and when they are most likely to be available is key. Then, a test-and-learn approach is necessary to nail the right mix and yield the strongest results over time. This may include a multi-channel strategy that incorporates phone, email, texting, interactive voice, mailers, and in-person meetings.
Pro Tip: Learn how Icario helped one Medicaid plan achieve a 3.5x improvement in contact rate while connecting members to care.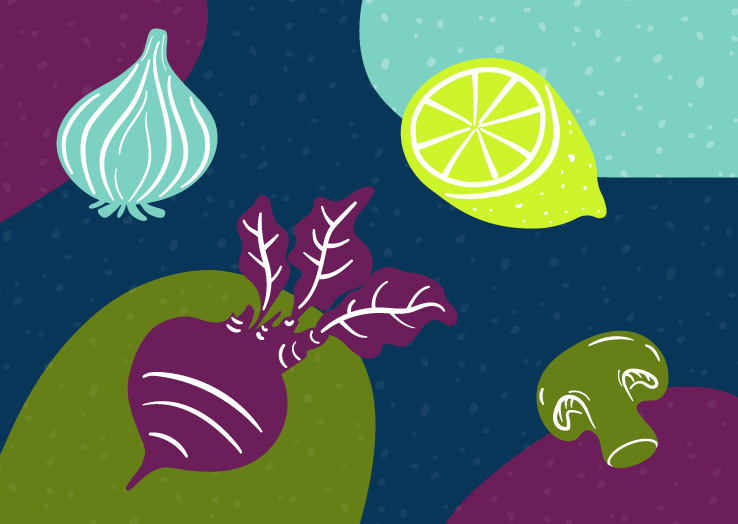 The Health Equity Recipe: 4 Ingredients for Health Plans to Break Barriers and Address Disparities
Break barriers and build trust, connection, and empathy alongside members on their journey to better health outcomes.
Get eBook
#5 Mistake
Overlooking The Power Of Rewards & Incentives
Everyone likes freebies, especially if they're meaningful. We're also more likely to do something we probably wouldn't otherwise do when we know there's a little something in it for us. When health plans skip rewards and incentives, they miss a great way to get members to complete health actions like HRAs.
Solution
Allowable rewards and incentives that offer members a choice and how to spend them can move the needle on HRA completions. Understanding your members individual life and health challenges and motivators, and offering them personalized rewards that speak to these insights may also give them an extra nudge toward helping your plan get the information needed while helping the member take steps toward better health.
Pro Tip: Icario research shows a $25 incentive drives the majority of behavior. Members who redeem once are twice as likely to complete a second earning activity.
#6 Mistake
Passing Up The Benefits Of Texting
It probably comes as no surprise that members with smartphone access do a lot of text messaging. Therefore, it's a great way to reach them with reminders about completing their HRA. However, many plans have shied away from using this powerful communication channel due to concerns over violating the Telephone Consumer Protection Act (TCPA).
Although this regulation does restrict a significant amount of telemarketing activity, most of these restrictions don't apply to healthcare. Health plans can communicate with members via text messaging as long as they don't share or request financial content.
Solution
Incorporating texting as part of your multi-channel outreach program helps you reach members where they are: on their smartphones. This helps you reduce the chance of member abrasion and guide your audience to check their HRA survey off their list (especially if you incorporate an incentive).
Pro Tip: Whether someone is a millennial or a member of an older generation, people want to communicate via text regarding healthcare.
#7 Mistake
Forgetting To Tell Members What's In It For Them
In addition to offering any reward or incentive, members may not know why they need to submit an HRA in the first place if you don't tell them. While you'll want to mention that it's a helpful first step in offering the right services and assistance with chronic conditions, they also need a tangible outcome personalized to their health journey.
Solution
HRA completion data can dovetail into strategic planning for how to address individual healthcare needs. In advance of the survey, consider how the HRA data will drive new programs and create a plan to make the most of the data collected to help members be healthier.
The Icario HRA utilizes a closed-loop approach that presents members with a personalized action plan upon completion and drives the next best action, e.g., transfers to behavioral health resources for high-risk members. 
Pro Tip: With Icario's health action programs, we see a 94% HRA completion rate —which presents a huge opportunity to use that data to create individualized health action plans that keep members healthier.
#8 Mistake
Not Taking Advantage Of The Medicaid 1115 Waiver
A major challenge within the Medicaid space is how to "normalize" innovation in a highly regulated and structured environment. Many health plans don't take advantage of the opportunity to usher in change—much of which is driven by state Medicaid 1115 waivers.
Solution
Health plans now can work with their state to influence priorities and leverage new opportunities afforded through Medicaid 1115 waivers. These allow plans to pilot new ideas to help reduce healthcare costs and address SDoH. Adopting an innovation-oriented mindset and working with partners that share the desire and understand the need to drive industry change can create a healthier future for members.
Pro Tip: Dig into the Medicaid waivers offered in the states you serve to explore the possibilities.
Conclusion
Driving Medicaid HRA completions will always be a challenge, but with these solutions in mind and the right health action program in place, health plans can help members complete these critical surveys and improve outcomes.
As you work to improve your HRA completion rates, remember that attempting to influence too many measures at once can quickly turn your program into a daunting, unmanageable task. Instead, strategically determine the measures that matter most in your state and create a plan to address them. It's better to make impactful gains in a few important areas than small, insignificant changes.
---