Plans seeking improvement in Star Ratings often focus on strengthening member outreach strategies as the first step toward better engagement. But some populations are more difficult to build relationships with than others.
The 3.5 million Dual Eligible Special Needs Plan (D-SNP) members are considered the hardest to reach. Many are noncompliant when it comes to completing key health actions such as Health Risk Assessments (HRAs) and Annual Wellness Visits (AWVs). Yet, these are the very tools plans need to assess risk, provide mental health resources, improve chronic disease management, lower costs—and improve quality ratings. We'll explore why this happens in this post and what plans can do about it.
Why D-SNPs Are Front and Center Right Now
Health plans are now working to convert people from duals to D-SNP plans to grow their membership following CMS' April 29, 2022 release of the Contract Year (CY) 2023 Medicare Advantage and Part D Final Rule. The publication stipulates the need for better alignment and coordination between Medicare and Medicaid plans for the 13 million dual-eligible members it serves.
Additionally, the final rule places stronger emphasis on addressing the social needs of D-SNP members. It requires HRAs to include social needs assessments for new members and existing members.
Get a breakdown of the 2023 CMS final rule to learn how the key implications, challenges, and opportunities will impact your health plan.
Who Are D-SNP Members?
According to Justice in Aging, a nonprofit organization that fights senior poverty through law, there are nearly three million D-SNP members in 44 states today. CMS data shows 62.2% qualify for Medicare due to their age (65+), 37.2% due to disability, and .6% due to having end-stage renal disease (ESRD). D-SNP members have low socioeconomic status, often face language barriers, and have mental and/or physical disabilities.
Also, these dual-eligible members generally have poor health, are more likely to be admitted to the hospital, and are three times more likely to visit the ED than standard Medicare members. Most have five or more co-morbid conditions. As a result, they are medically high-risk individuals who incur high costs for their plans.
Why Do Plans Struggle to Connect With These Members?
This group is difficult for plans to reach and develop a trusting relationship with because of factors like housing instability and the high incidence of mental health conditions. Additionally, those who are unable to care for themselves often have caregivers, which can add communication complexity for plans. Caregivers may not be on file with the plan, and there may be HIPAA challenges to information sharing, even if a power of attorney is in place.
Why It's So Important for Plans to Reach D-SNP Members
Engaging D-SNP members is key to improving quality ratings and enhancing member health and cost management. Many members simply don't know what their plan offers or how to access these benefits. This makes completing an HRA a critical starting point for providers to assess needs, conditions, and SDoH, and enables them to connect the member to the appropriate resources.
What Gets Measured, Gets Managed
Reaching 4 or 5 Stars isn't an easy feat. Plans are undoubtedly aware of the Special Needs Plan Care Management (C-05) quality measure. Many plans are now paying closer attention to addressing this metric, and the national average of this quality score increased by 2.88 points from 2021 to 2022.
The question is: What's the best way to reach this group, given the many obstacles standing between these vulnerable members and better care?
Four Takeaways for Elevating D-SNP Star Ratings
Takeaway #1: Content Must Be Personalized to Build Trust
The ultimate goal for any D-SNP plan administrator is to use personalized outreach to build brand recognition and inspire health action. Many plans fail because they simply leave a voicemail, and no one calls back.
It's key to nudge people from all angles in a holistic approach to build the relationship and level of trust. Some plans are looking at how to combine touchpoints, such as connecting an HRA completion with an Annual Wellness Visit. Many offer rewards and incentives to help move the needle as well.
It's also important to use a multi-channel outreach approach and track what generates response over time for each member. Whether the outreach is delivered via text, email, phone, mailer, IVR, or live agent, the content has to consider the audience's unique needs. This will include an assessment of SDoH barriers and caregiver involvement.
The digital divide will also play a role as a lack of digital literacy or access to technology impacts which communications and channels will succeed. Also, remember that 37% of these members are under age 65 and may have different expectations regarding communications as compared to older members.
Success Story: Molina's Groundbreaking SDoH Strategy Improves Health Outcomes With Personalization
Takeaway #2: Cultural Competency Is Critical to Member Action
Understanding the nuances of each cultural group you serve is a delicate business. Assumptions can be disastrous, and guessing simply won't work. Achieving cultural competency requires you to assess each member's native language and deliver messages to them accordingly.
In working with one plan, Icario found a substantial number of D-SNP members had been identified with an incorrect preferred language. More than 30% were completing forms in Spanish yet were identified as having English as their preferred language. Likewise, another contract in New York City had flagged almost 90% of members as English speaking despite nearly 50% of the area speaking other languages at home.
The outreach tactics must match the language reality of the audiences. One tactic is to pursue different ways to predict language preference in targeted ZIP codes. For example, providing English and Spanish options as a default in areas known to be highly bilingual—think Texas, New York, California, Arizona, and New Mexico.
Similarly, Icario clients have had notable success using multi-language postcards to get members to call in and reset their default language. The mailers included the request in the area's top five languages with a number to speak to a live agent in the identified language. Data shows people who don't speak English respond better to mail to avoid difficult or awkward interactions on the phone.

It's important to flex based on the language members prefer. Once the language preference for each member is captured and updated, future outreach will be far more effective.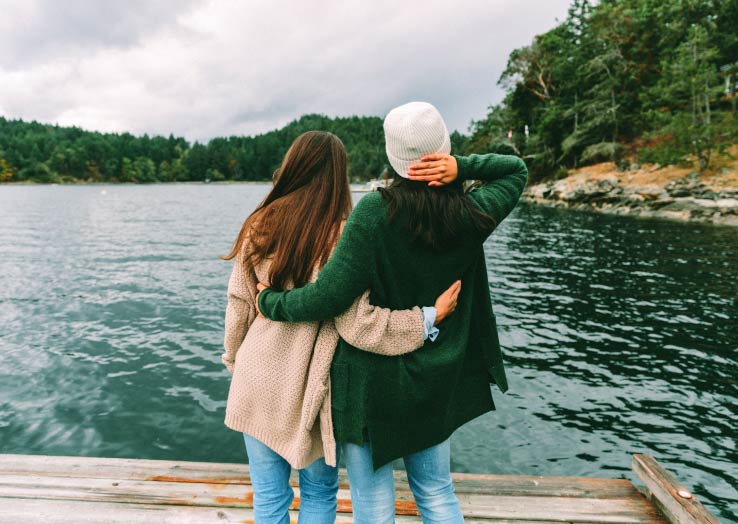 Still looking for more of the latest insights on health action?
Sign up for our newsletter so you never miss a thing!
Get Newsletter
Takeaway #3: Innovative Partnerships Drive Results
Setting aggressive goals for helping D-SNP populations take health action and improve outcomes means making each engagement valuable. Connecting multiple initiatives for related health plan touchpoints is a great way to reinforce provider relationships and help members complete health actions like HRAs.
Many plans have established care navigator teams (also called care coordinators or care managers) to boost member engagement levels and reinforce trust in the plan. Care coordinators can arrange transportation or set up house calls for pharmacy, safety evaluations, and more to improve engagement and risk assessment.
As always, the success of these interactions requires accurate contact data that can be shared among partners. Collecting this will be a multi-year initiative as communications and touchpoints build on one another.
Takeaway #4: Supplemental Benefits Target Identified Risks
As D-SNP members have significant unmet social and health needs, it's important for plans to get creative in planning outreach initiatives and in pairing resources with the needs identified in each member's individualized care plan. Although this typically requires supplemental benefit offerings, plans often struggle to do this on a large scale.
Consider the following Icario research evaluating one million D-SNP HRAs:
| | |
| --- | --- |
| Identified Member Risk | Relevant Plan Resource |
| 34% responded to feeling down, depressed, or hopeless | Connect members to a mental health resource at a local clinic or community center |
| >40% indicated they were using more than eight prescription drugs | Connect members with plan pharmacists for a comprehensive medication review to assess drugs and possible interactions and evaluate medication adherence |
| Many members had chronic conditions (41% diabetes, 71% high blood pressure) | Connect members to resources to support a tailored diet and exercise program and a diabetes education program |
| 40% reported a high risk of falling in their homes | Connect members to an in-home evaluation to review safety concerns and determine whether medical devices such as walkers or wheelchairs would help |
Supplemental benefit vendors that offer the following assistance can be life-changing for members:
Transportation
Housing support
Educational support
Healthy food delivery
Mental health tools
Condition-specific resources
Care management
Long-Term Relationships Support Long-Term Health
Although D-SNP members are hard to reach, it can be done. Because many of these individuals stay in the same plan year over year, it's worthwhile for all involved to put in the time and energy to build education and trust. It will benefit the plan and the member for years to come.