As health plans continue to find the best messaging and approaches for reaching and engaging members, an accurate understanding of the latest compliance requirements is essential, especially when it comes to rewards and incentives (R&I). As your partner for designing member engagement strategies that resonate with members, Icario stays current on CMS guidance regarding R&I as well as all other regulatory pieces of the puzzle.
Recently, Sara Ratner, Icario Medicaid Advisory Council Member, unpacked CMS' Final Rule on permissible rewards and incentives. This blog will give you the confidence to shape outreach in the most effective way as you drive health action and improved outcomes for your members. 
Summary
The final rule from 2021 (86 FR 5684) took the Medicare Managed Care Manual guidance for Rewards and Incentives (Chapter 4, Section 100) and put it into regulation (42 CFR §422.134)
CMS codified their subregulatory guidance, and when they did, their non-discrimination requirements and requirements about who needs to be included in programs did not change
The ability to provide additional communications for members who have not yet engaged in activities is preserved
Allowable incentives changed
Complaints about R&I are to be handled as Grievances
CMS intends to apply sanctions for non-compliance with these regulations
Interpreting the Final Rule
The Final Rule came out Jan. 19, 2021, and CMS put into regulation what has consistently been present in the prior Medicare Managed Care Manual guidance. The guidance in the Managed Care Manual in terms of who needs to be included in programs and how we engage with them has not really changed at all. This means the path Icario has always followed in terms of designing client programs that include R&I is unchanged. However, allowable incentives have changed, and we'll review the impact in this article.
Manual Guidance = The Final Rule
The Medicare Managed Care Manual (MCM), Chapter 4 Section 100, was the subregulatory guidance Icario relied upon when designing R&I programs. The Final Rule took that guidance and codified it into regulation.
Non-Discrimination = Qualifying Individual
Icario has consistently followed the following requirement, articulated in the MCM Chapter 4, Section 100, when determining who is eligible for rewards:
Rewards must be "offered to all eligible enrollees without discrimination"
Rewards "must not discriminate against enrollees based on race, gender, chronic disease, institutionalization, frailty, health status, or other impairments"
Qualifying Individual = All Eligible Enrollees
The regulation uses the term "qualifying individual." A qualifying individual in the context of a plan-covered health benefit means any plan enrollee who would qualify for coverage of the benefit. In the context of a non-plan-covered health benefit, qualifying individual means any plan enrollee (42 CFR 422.134).
The regulation makes it clear that using HEDIS measures for the basis of eligibility is not allowed. However, it's still permissible to provide rewards and incentives to a group with a particular chronic condition. For example, a program geared toward people with diabetes would be allowed as long as everyone is included and treated the same.
Target Activities and "Uniformly Offer"
Another new term that showed up in the regulation that caused some questions was the idea of "uniformly offering" rewards and incentives. Here's what the regulation specifies when it comes to activities. A target activity in an R&I program must meet all of the following:
Directly involve the qualifying individual and performance by the qualifying individual
Be specified, in detail, as to the level of completion needed in order to qualify for the reward item
Be health-related by doing at least one of the following:

Promoting improved health
Preventing injuries and illness
Promoting the efficient use of health care resources

Uniformly offer any qualifying individual the opportunity to participate in the target activity
Be provided with accommodations consistent with the goal of the target activity to otherwise qualifying individuals who are unable to perform the target activity in a manner that satisfies the intended goal of the target activity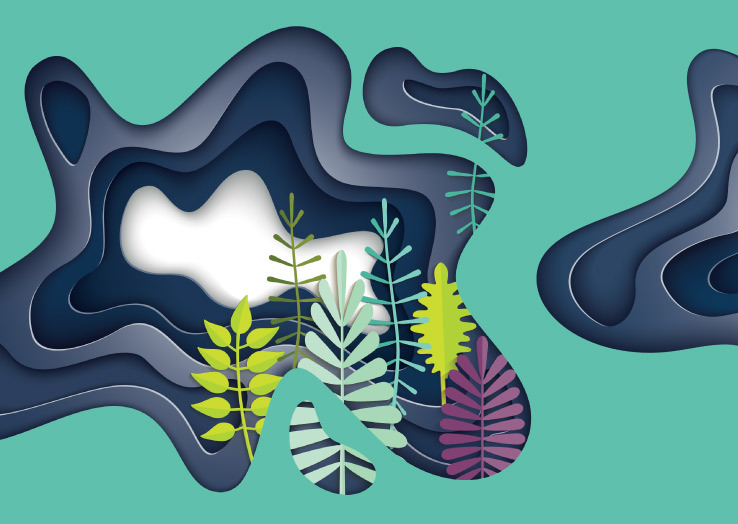 The Great Divide: 5 Strategies to Bridge Healthcare Member Gaps in Care
Learn Icario's secrets to move any population to take healthier actions and close more gaps in care, no matter how unreachable they seem.
Get eBook
Allowable Rewards and Practical Implications
The question of gift cards has been a hot topic for R&I programs, and there's been some narrowing as far as what's allowed. Permissible reward items for a target activity may be reward items that:
Consist of "points" or "tokens" that can be used to acquire tangible items
Are offered in the form of a gift card that can be redeemed only at specific retailers or retail chains or for a specific category of items or services
CMS, following guidance from the OIG, has explicitly included a prohibition on Amazon gift cards that are not limited to a specific health and wellness category, and they have clearly prohibited general purpose debit cards (such as VISA and American Express). CMS has also clarified for Icario that unlimited Walmart gift cards are viewed as cash equivalents and are not acceptable in R&I programs.
There has been some limited enforcement action in the marketplace regarding continued use of Walmart cards that CMS finds unacceptable. It is Icario's intent to support our clients in providing our interpretation of these regulations, while respecting the fact that clients may reach different conclusions regarding the guidance and will expect Icario to be a supportive partner in managing this potential risk for them.
Reward Items
When it comes to the types of health actions or "target activities" that can be tied to R&I offerings, there are a few considerations to keep in mind. The reward item for a target activity must meet all of the following:
Be offered identically to any qualifying individual who performs the target activity
Be a direct tangible benefit to the qualifying individual who performs the target activity
Be provided, to the enrollee, such as through transfer of ownership or delivery, for a target activity completed in the contract year (emphasis added) during which this R&I program was offered, regardless of if the enrollee is likely to use the reward item after the contract year
Reward Limitations
It has always been true that when providing a reward in exchange for someone completing a health action, you can't just send someone a check for $25—and you can't send cash equivalents. CMS specifies that the reward item for a target activity must not:
Be offered in the form of cash, cash equivalents (emphasis added), or other monetary rebates (including reduced cost-sharing or premiums). An item is classified as a cash equivalent if it either:

Is convertible to cash (such as a check); or
Can be used like cash (such as a general-purpose debit card)

Have a value that exceeds the value of the target activity itself
Involve elements of chance (such as a raffle or drawing)
The Impact to Icario Programs
Does this represent a change in how Icario programs are run? Not at all. In Medicare Advantage, all eligible enrollees need to be informed of the availability of rewards and incentives. This can happen through regular member communications provided by the plan. Icario can also send program notification postcards. Additional communications are permitted for those who may not initially respond. Icario has always done this and continues to build in this strategy for optimum engagement.
To that end, Icario's immediate approach is:
Eliminate unrestricted Amazon cards, but continue to offer an Amazon voucher that can be used only for health and wellness items
Eliminate unrestricted Walmart cards
Preserve the Walmart ATF (alcohol, tobacco and firearms) restricted card, as that appears not to be a cash equivalent
Preserve the offer of Target cards as these have not been specifically identified as cash equivalents in any of the guidance Icario has reviewed
For the long-term, Icario is actively seeking to engage a gift card vendor who can provide a sku-limited gift card that allows members to shop wherever they choose to obtain a more limited selection of merchandise.
Finally, it is Icario's position that introducing prohibitions on retailers like Walmart, Target (and potentially others like them, e.g. Dollar General, Kohl's, Home Depot, etc.) is in direct conflict with CMS' efforts to address health equity. These retailers are often the stores of choice for underserved populations who live in rural or urban areas with limited access to food and other daily living items. Restaurant or coffee shop gift cards do not address social determinants of health in the same way as a Walmart card does. Icario has reached out to both the OIG and CMS to explore this unintended impact and to hopefully resolve this issue.
Additional Considerations
The final regulation states that complaints about R&I are to be handled as Grievances. CMS intends to impose sanctions for failure to follow these regulations. Icario continues to work closely with clients to develop programs that fully comply with these R&I guidelines.
---