Effective member engagement hinges on a plan's ability to meet people where they are. And where they are is online. The problem is breaking through the communication clutter and offering tools and services that not only resonate with targeted members, but that are also designed to simplify their lives.
Combining digital outreach, rewards and incentives (R&I), and a consolidated Health Action Hub is a strategy that's growing in popularity with plans and members due to the easy, one-stop-shop approach. With improved engagement and health action, this combo enables members to feel empowered to close gaps in care, reducing the cost of healthcare for all involved.
Here are the top 7 digital strategies to level up member engagement with R&I:
1. Leverage the Power of Digital Relationship Building
Outside of health plan updates, Medicare and Medicaid members receive outreach in many forms, from consumer-related emails about online shopping, to neighborhood happenings, to phone calls, flyers, and so much more. Unfortunately, your messages compete with these communications, making it difficult to break through to receptive eyes and ears even if you're sharing time-critical, potentially life-saving information.
Overcoming this obstacle requires you to craft an outreach strategy that prioritizes meaningful connection and clear, useful messages. Your digital communication strategy isn't something that can be rushed. It's not one and done. Instead, the connection between your plan and each of your members must be developed over time through strategic, personalized messages. It's critical that these incorporate education and incentivize health action using multi-channel digital outreach—websites, apps, email, text, and more.
2. Integrate Multiple Vendors in a Single Health Action Hub
Your plan likely offers many value-added benefits, such as health coaching, step tracking, healthcare and pharmacy claims management, chronic disease education, and related tools and services. Integrating these and other programs from third-party vendors in a single Health Action Hub means members have a centralized portal for managing all aspects of their healthcare.
Your digital communication strategy can drive members to this site to simplify the member experience and encourage important health action such as scheduling an Annual Wellness Visit (AWV) or preventive screening. In addition, leveraging a system with a common interface (API) on the backend reduces administration for your plan and presents a common experience that members can get to know and trust.
3. Get Started: Define Your Strategy
Digital communications first need to have a defined strategy for long-term success. This may include how many messages to send a month, which days/times to target, and how to personalize language for individual members. In addition, assessing social determinants of health, language preferences, and medical conditions over time will inform your messaging and help you focus your strategy.
4. Enhance Engagement With Messaging Geared Toward Health Action
Your hard-to-reach populations can benefit from strategic, health action-driven messaging. Members who receive this type of outreach may not have completed a health action previously or responded to an incentive offer or reward. Recipients may also receive encouragement or feedback to increase their ongoing engagement in the program.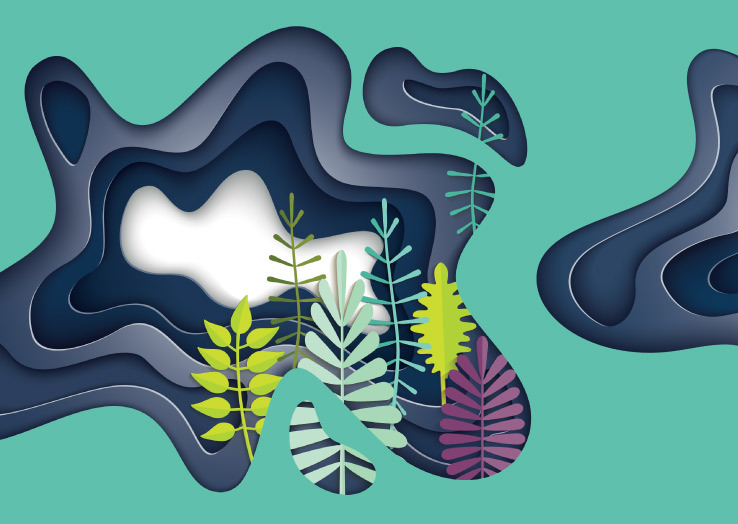 The Great Divide: 5 Strategies to Bridge Healthcare Member Gaps in Care
Learn Icario's secrets to move any population to take healthier actions and close more gaps in care, no matter how unreachable they seem.
Get eBook
5. Incorporate Reminders Within Schedule-Based Messaging
Digital communications can be scheduled to maintain your connections. This may include reminders for outstanding or expiring wellness incentives as well as information on monthly balances or non-activity on the account. This reinforces sustained participation and completion of a desired behavior, strengthening the relationship and improving health.
6. Grow and Evolve Your Approach
A health action platform can collect and process relevant member data to improve the member experience, influence behavior, and drive outcomes. As you evolve from basic, participatory programs to more sophisticated, activity- and outcome-based digital communications, the platform provides a foundation for increasingly personalized programs that lead individuals through their health and wellness journey.
7. Enable Members to Close Gaps in Care Through Digital Tools
Closing gaps in care is a proven way to lower medical care expenses for health plans. By using a digital communication strategy and Health Action Hub that targets specific behaviors, timelines, milestones, or incentives, health plans are better equipped to engage individuals in important health and wellness initiatives.
Case Study: Diabetes Care Gap Closures
This innovative health plan teamed up with Icario to reengage members with diabetes who hadn't been scheduling condition management screenings. With our help, the plan increased engagement, and 89.6% of those who engaged completed their diabetes care gap closures. Read case study
The process can seem overwhelming, but with a health action platform that factors in data and positive outcomes, you can deliver cadenced digital communication that will improve engagement rates and the overall satisfaction of your members.