It's no secret that the COVID-19 pandemic has upended the world of healthcare. Due to the significant increase in deferred care, every plan is struggling with gaps in HEDIS measures, lack of HCC capture, and record-low MLRs. What's more, as a result of these challenges, member satisfaction has taken a hit and increased churn is a serious concern this year.
Now, with the end of the year approaching, you might think it's too late to make a difference.
If you're concerned about hitting performance targets for 2020, you're not alone—we've heard concerns from plans across the country. But there's no reason to fear. With a little last minute focus and these actionable steps, there's still plenty of opportunity to get back on track.
#1—Closing Gaps in HEDIS Measures
This year, more than ever, it's been a struggle to get members in to see their providers for the care they need.
Fewer members with chronic conditions like diabetes, osteoporosis, arthritis, and hypertension have been completing their care plans and maintenance tests this year. And the same pattern holds true with preventive care—whether it's vaccinations, flu shots, or Mom & Baby wellness visits, members are missing care that could keep them healthy for the long term.
There's still time, however, to motivate members to complete specific, vital visits and close HEDIS gaps. At Icario, we can quickly deploy a highly personalized engagement program focusing on specific segments of your membership—engaging and rewarding them to close one or more essential care needs.
With this approach, you can rapidly focus in on the highest-value measures, getting members in for essential care, and measurably impacting HEDIS scores before the end of the year.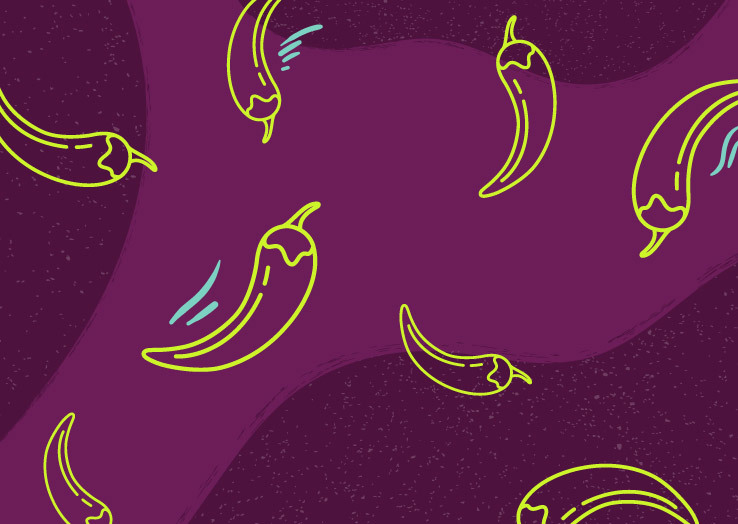 Icario's Secret Sauce: 10 Hot Strategies to Ignite Your Health Engagement Using Behavioral Science
Get the hottest tactics for better engagement using behavioral science to create meaningful connections and drive health action.
Get eBook
#2—Accurately Capturing HCC Codes
With so many members deferring care—or unable to visit their providers due to a backlog of appointments—HCC code capture is also way down.
One quick and effective way to engage members, drive care, and accurately capture HCCs is to drive Annual Wellness Visits (AWVs). These visits offer a prime opportunity for providers to assess overall member health, develop a preventive care plan, and identify any appropriate HCCs. And now that CMS allows AWVs to be conducted via telehealth, there's just one less barrier between your members and this essential care visit.
In a matter of days, Icario can deploy an engagement program that educates and motivates your members to complete wellness visits. Customized to fit your plan's coverage, we can promote options to complete the visit in-person, via telehealth, or with an in-home visit. By completing this one visit, members can feel more secure in their health, and you can identify more HCCs for appropriate risk revenue capture.
#3—Boosting Member Satisfaction and Retention
The pandemic has not only disrupted the delivery of care, it's also had a significant impact on members' attitudes around their health and their health plans. More than ever, members are feeling isolated, overwhelmed, and dissatisfied. They haven't engaged with the healthcare system, so they're not seeing the benefits of having a plan. And as many plans have reduced or suspended non-COVID communications, members simply aren't feeling as connected to or supported by their plans.
Naturally, as open enrollment approaches, this means plans may see increased churn rates. What's more, now that CMS has double-weighted CAHPS measures for satisfaction and experience, plans need to act quickly to address member concerns and improve satisfaction.
Many of our clients are deploying Icario's Member Satisfaction Solution, an engagement program designed to identify and connect with members who are frustrated or confused, and proactively keep them informed and engaged. For example, we send positive messages to remind members that you care about them, and reminders about the valuable benefits you provide, like dental coverage, telehealth services, or access to community resources, all of which improves the member experience, boosts satisfaction, and has a positive impact on your CAHPS measures.
Another way to impact satisfaction and improve members' perception of your health plan is our HOS program, an 8-week series of engaging, podcast-like interactive voice calls. The program offers uplifting, relatable content on physical and mental wellness. Engaging members with positive, supportive content helps them feel better about themselves and their health—especially during these isolating times. In addition, this program allows plans to regularly connect with members, helping them feel cared for and strengthening the affinity they have for your plan. The result? A better relationship with members and improved HOS scores. On average, 85% of members rate their physical health as improved, and 84% rate their emotional health as improved after the program.
Need a quick win for your plan as the clock ticks down on 2020? No matter what you have planned for member engagement the rest of the year, Icario can launch, add, or adjust a solution to quickly move the needle on performance.